Latest News on Richie Goods
Latest News on Richie Goods
Richie Goods News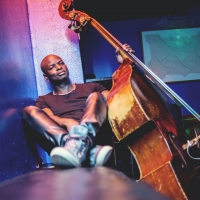 Jazz Funk Bassist Richie Goods & The Goods Project Announce Upcoming Tour
by Chloe Rabinowitz - Sep 28, 2021
New York-based, Pittsburgh-raised funk bass legend Richie Goods and his working band The Goods Project have received a prestigious South Arts Jazz Road touring grant, which will bring the group on the road this fall starting the first week of October.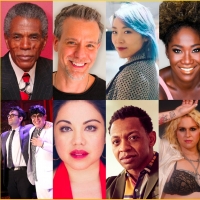 Feinstein's/54 Below To Reopen June 17; Upcoming Concerts to Feature Andy Karl & Orfeh, Andre De Shields, Alice Ripley & More!
by Chloe Rabinowitz - May 17, 2021
After a 15-month shutdown due to the COVID-19 epidemic, proprietors Steve Baruch, Richard Frankel, and Tom Viertel have announced that "Broadway's Supper Club" Feinstein's/54 Below will reopen its iconic red door for live performances on June 17, 2021. 
BWW Previews: JAMIE DEROY & FRIENDS Valentine's Day Special: More From The Archives Airs on February 14th
by Stephen Mosher - Feb 10, 2021
For nearly a year Jamie deRoy has been bringing highlights from her past shows to the fans, and she's not about to stop now.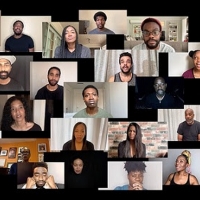 VIDEO: Watch Audra McDonald, Jelani Alladin, Denée Benton, André De Shields & More in #ToBeBlack In Honor of Juneteenth
by Chloe Rabinowitz - Jun 19, 2020
In honor of Juneteenth, The Public has just released Girl From the North Country cast member Kimber Elayne Sprawl's collaborative interpretation of Hamlet's eternal a?oeTo Be or Not To Bea?? speech and performed by an incredible group of 30 Black actors including Toree Alexander, Jelani Alladin, Denée Benton, Marsha Stephanie Blake and more.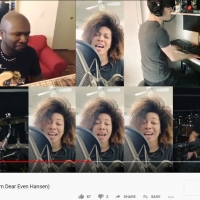 BWW Feature: For Broadway Pit Musicians The Music Goes On While In Quarantine
by Stephen Mosher - May 18, 2020
Broadway World Cabaret takes a look at the musicians of Broadway who continue to create while under isolation.
Linda Eder, Alice Ripley, David Yazbek Ft. Lilli Cooper and More are Heading to Feinstein's/54 Below This Month
by Chloe Rabinowitz - Mar 2, 2020
This Month, FEINSTEIN'S/54 BELOW will present some of the brightest stars from Broadway, cabaret, jazz, and beyond. To purchase tickets or for more information, visit www.54Below.com/Feinsteins or call (646) 476-3551.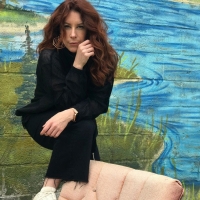 Robin McKelle Celebrates Female Songwriters On New Album ALTERATIONS
by Kaitlin Milligan - Feb 17, 2020
Vocalist Robin McKelle delves into the catalogue of some of the most celebrated women of song, interpreting these masterworks through the lens of the jazz idiom on her new album Alterations. McKelle follows in a long tradition of female song interpreters, lending her sultry vocal stylings to classics by a diverse list of female innovators including Dolly Parton, Sade, Amy Winehouse, Adele, Janis Joplin, Carol King, Billie Holiday, Joni Mitchell, and Lana Del Ray. McKelle is joined on this release by a group of consummate musicians including co-producer, pianist and arranger Shedrick Mitchell, acoustic and electric bassist Richie Goods, drummer Charles Haynes, guitarist Nir Felder. In addition, esteemed saxophonist Keith Loftis is featured on McKelle's sole original composition on this release, 'Head High'; and renowned trumpeter Marquis Hill is featured on Lana Del Rey's 'Born to Die'.
Nicole Henry Returns To NYC With I WANNA DANCE WITH SOMEBODY: THE MUSIC OF WHITNEY HOUSTON
by Stephi Wild - Jan 22, 2020
After a sold out engagement in September & October 2019, Nicole Henry will return on March 3, 10, 17 2020 at 7PM to Feinstein's/54 Below with her acclaimed theatrical-concert-event a?oeI Wanna Dance with Somebody: The Music of Whitney Houston.a??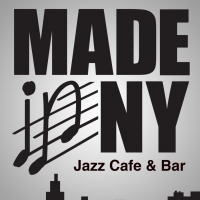 Made in NY Jazz Releases Upcoming Schedule
by Chloe Rabinowitz - Dec 30, 2019
Made in NY Jazz, dedicated to bringing the best jazz musicians in the world to Brooklyn, has presented their January calendar.
Jazz Artist Manager Gail Boyd Elected President Of NAPAMA (North American Performing Arts Managers And Agents) 
by Chloe Rabinowitz - Dec 18, 2019
Gail Boyd, Founding President of Gail Boyd Artist Management, has been elected as President of North American Performance Arts Managers and Agents (NAPAMA). Boyd's appointment is particularly momentous as she is the first African American woman to step into this prominent role. She is also the first NAPAMA President to come from the jazz music industry.