Latest News on Richard Gau
Richard Gau News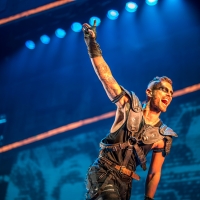 Photos: A Peek at WE WILL ROCK YOU Opening Night in Singapore
by Oliver Oliveros - Jan 9, 2023
Broadway titles' presenter GMG Productions opened its newly-reimagined production of the hit jukebox musical based on the songs of the rock band Queen, 'We Will Rock You,' at the Esplanade-Theatres on the Bay" last January 5. Check out photos from opening night!
Photos: WE WILL ROCK YOU Releases Production Stills
by Oliver Oliveros - Nov 4, 2022
Olivier Award nominee Nick Winston directs and choreographs his reimagined production of the British rock band Queen and Ben Elton's hit jukebox musical, 'We Will Rock You.' The new production has opened at the Samsung Performing Arts Theater at the Ayala Malls' Circuit Makati, launching a multi-year global tour.
VIDEO: WE WILL ROCK YOU Performs 'Crazy Little Thing Called Love'
by Oliver Oliveros - Nov 3, 2022
Before a packed house, London's West End director-choreographer Nick Winston's sci-fi-centric reimagining of Queen and Ben Elton's hit jukebox musical 'We Will Rock You' held its gala performance last Wednesday, which also launched the new production's global tour starting with a limited run in the Philippines, followed by Singapore and New Zealand next year.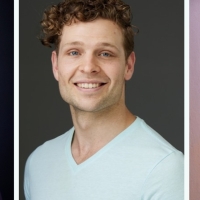 WE WILL ROCK YOU World Tour Cast Announced
by Oliver Oliveros - Sep 28, 2022
South African performers Nicole Fernandes (Scaramouche), Stuart Brown (Galileo), Londiwe Dhlomo (Killer Queen), Craig Urbani (Khashoggi), Tiaan Rautenbach (Buddy), Richard Gau (Brit), and Danelle Cronje (Oz) are set to star in the brand-new production of Queen and Ben Elton's rock musical 'We Will Rock You.'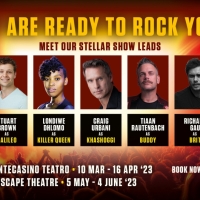 WE WILL ROCK YOU Announces All-South African Cast
by Stephi Wild - Aug 31, 2022
After unavoidable postponements owing to COVID-19 regulations, the brand-new production and major world tour of Queen and Ben Elton's multi award-winning rock musical We Will Rock You featuring an all-South African cast, crew and band begins in Manila, The Philippines in October 2022. 

BWW Review: CALLING US HOME Is A Home-Grown Production To Be Proud Of
by Lindsay Kruger - Oct 22, 2018
With an international tour in its future, CALLING US HOME is a production South Africa can be very proud to send to overseas audiences. The entirely original South African musical showcases the excellence of local talent while presenting a story that will resonate globally. Incredible musicality, heart-wrenching storytelling, and phenomenal technical execution make CALLING US HOME a musical to be remembered.
Photo Coverage: Let's Hear it For the Rainbow Tour! International Tour of Hal Prince's EVITA Ready for Cape Town!
by David Fick - Nov 18, 2017
With the first stop in Johannesburg drawing to a close next week, the international tour of EVITA is ready to transfer to Cape Town, where it will play the Artscape Opera House throughout December and into 2018 until 7 January.

Full Cast Announced for Hal Prince Directed EVITA in South Africa
by David Fick - Aug 21, 2017
The full cast for the Harold Prince-directed production of EVITA in South Africa has been announced. Presented by Pieter Toerien and David Ian, this revival of Tim Rice and Andrew Lloyd Webber's iconic musical will see the original West End and Broadway production presented on stage at The Teatro at Montecasino and the Artscape Opera House later this year.
BWW Reviews: (Un)Making Men in MOFFIE a Vision for Dance That Matters
by David Fick - Jan 28, 2015
Billed as Bailey Snyman's dance interpretation of Andre Carl van der Merwe's novel, MOFFIE sets itself a demanding task in adapting and translating the themes of Van der Merwe's harrowing novel. That's enough to hope that MOFFIE is a piece that earns support so that Snyman and his Matchbox Theatre Collective can develop their work and continue to try and make dance that matters.