Photo Coverage: Let's Hear it For the Rainbow Tour! International Tour of Hal Prince's EVITA Ready for Cape Town!
With the first stop in Johannesburg drawing to a close next week, the international tour of EVITA is ready to transfer to Cape Town, where it will play the Artscape Opera House throughout December and into 2018 until 7 January. Following its season in South Africa's Mother City, EVITA will tour to Tokyo's Theatre Orb before landing at Sydney Opera House in Australia for an extended run beginning in October 2018. As previously reported on BroadwayWorld, Hal Prince - whose original staging of the musical is seen in this production - has also confirmed that he aims to bring the show to Broadway following its run abroad.
Presented by Pieter Toerien and David Ian, this revival of Tim Rice and Andrew Lloyd Webber's iconic musical stars Emma Kingston as Eva Perón, whose rags-to-riches rise to become the First Lady of Argentina saw her win the love of a country after marrying military leader-turned-president, Juan Peron, played by Robert Finlayson. Commenting on Eva's life from her humble beginnings as a fatherless child through her fame as an ambitious actress and the most powerful woman in Latin America to a saint-like figure after her death from cancer at the age of 33 is Che, played by Jonathan Roxmouth.
The roles of Magaldi and the Mistress are played by Anton Luitingh and Isabella Jane respectively, with Thabiso Maemene, Mark Richardson, Mike Huff, Adam Pelkowitz, Keaton Ditchfield, Earl Gregory, Carlo McFarlane, Danielle Bitton, Beverley Chiat, Cindy-Ann Abraham, LJ Nielson, Darren Greef, Kent Jaycocke, Richard Gau, Hope Maimane, JD Engelbrecht, Ivan Boonzaaier, Tamryn Van Houten, Kiruna-Lind Devar, Ambre Chanel Fulton, Stefania du Toit, Hayley Henry, Trevor Scoonraad and Ruby Burton performing in the ensemble of the production. LJ Nielson will also serve as the production's alternate Eva.
With legendary Broadway director Hal Prince at the helm, EVITA is choreographed by Larry Fuller and designed by Timothy O'Brien, both of whom also helped to create the original production of the show. The international creative team members include Richard Winkler (lighting design), Duncan James McLean (video design), Guy Simpson (music supervisor), Dan Kutner (associate director) and Kim Jordan (associate choreographer). The South African creative team members include Louis Zurnamer (musical director), Stefan Lombard (assistant musical director), Anton Luitingh (resident director) and Duane Alexander (resident choreographer).
Take a look at the production through the lens of photographer Christiaan Kotze below. Bookings for the final performances in Johannesburg as well as for the Cape Town season can be made through Computicket.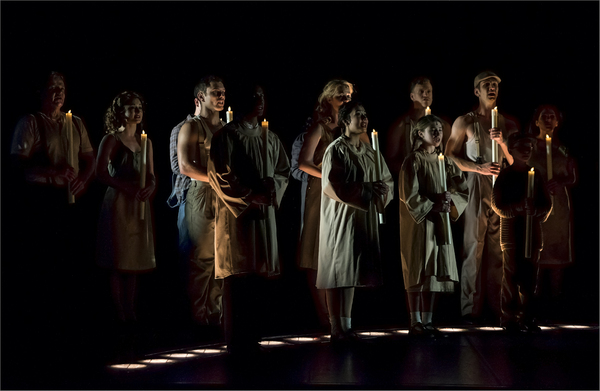 The company of EVITA

Robert Finlayson, Emma Kingston and the company of EVITA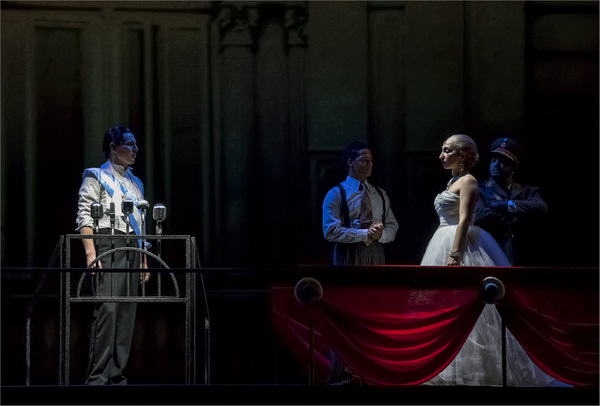 Robert Finlayson and Emma Kingston, with members of the company of EVITA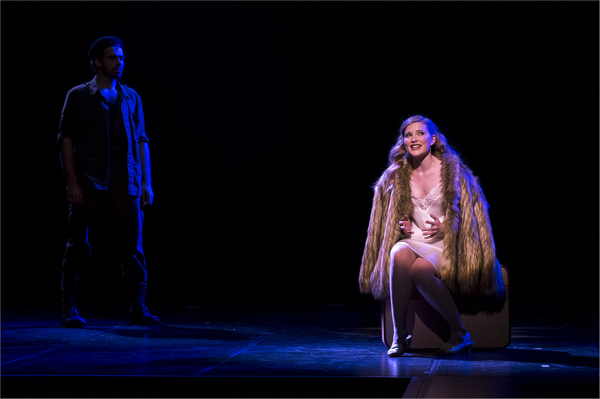 Jonathan Roxmouth and Isabella Jane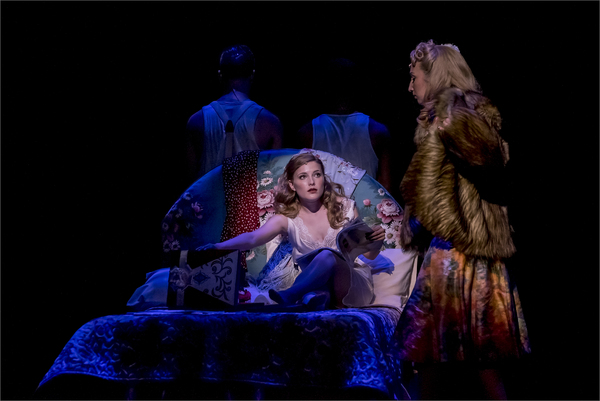 Isabella Jane and Emma Kingston, with members of the company of EVITA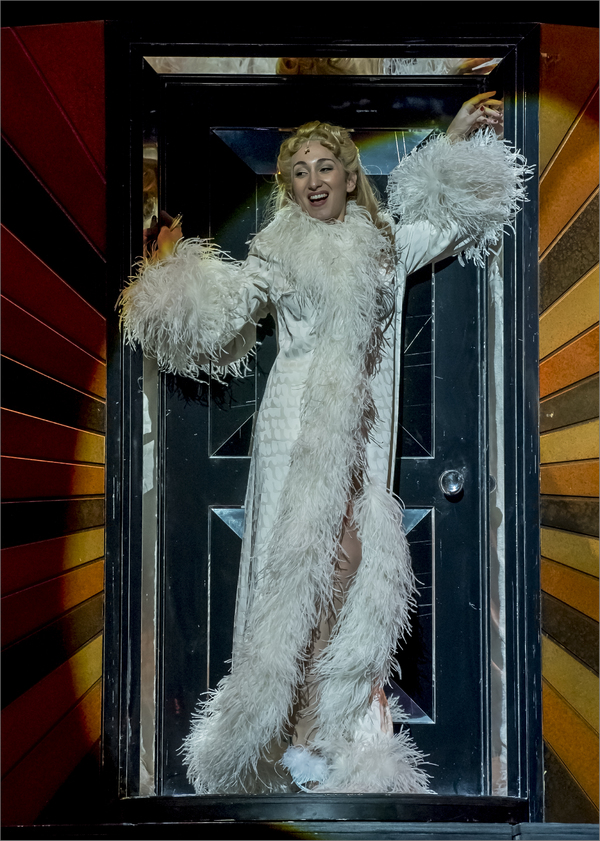 Emma Kingston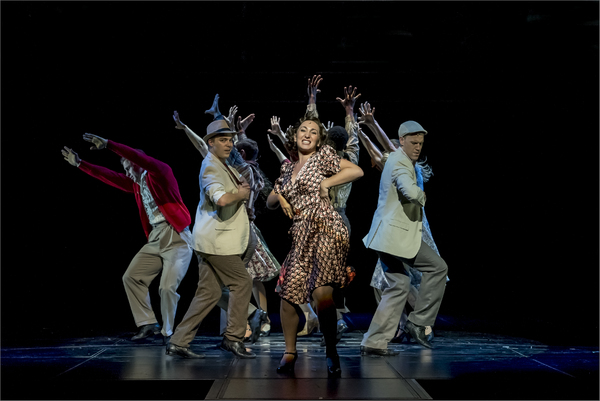 Emma Kingston and the company of EVITA

Emma Kingston, Anton Luitingh and the company of EVITA

Emma Kingston and Anton Luitingh, with the company of EVITA

The company of EVITA

The company of EVITA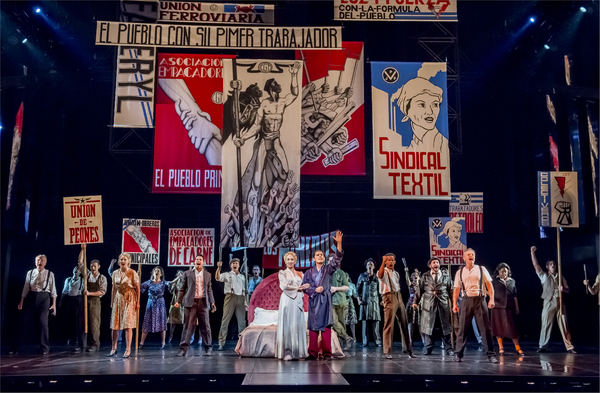 Emma Kingston, Robert Finlayson and the company of EVITA

Jonathan Roxmouth and the company of EVITA

The company of EVITA

Anton Luitingh and the company of EVITA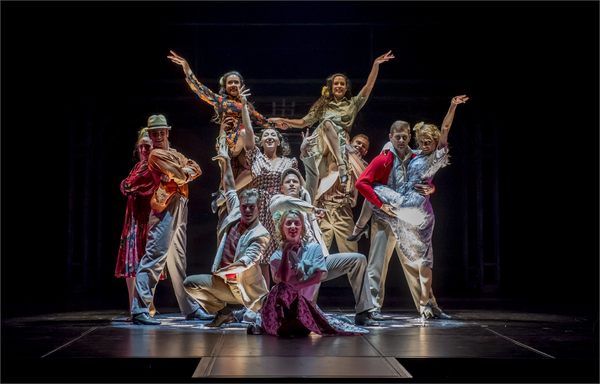 Emma Kingston and the company of EVITA

The company of EVITA

The show curtain for EVITA
Related Articles

Born and bred in South Africa, David is an award-winning arts journalist who has loved theatre since the day he set foot on stage in (read more...)