Photos: A Peek at WE WILL ROCK YOU Opening Night in Singapore
'We Will Rock You' plays at the Esplanade-Theatres on the Bay until Jan. 22.
Singapore--Broadway titles' presenter GMG Productions opened its newly-reimagined production of the hit jukebox musical based on the songs of the rock band Queen, "We Will Rock You," at the Esplanade-Theatres on the Bay" last January 5. BroadwayWorld has the photos from the opening night (scroll down).
Olivier Award nominee Nick Winston ("Bonnie and Clyde," "Chess in Concert") directs and choreographs this production, which features an all-new cast and sci-fi-inspired sets and costumes.
"It's already been seen by 20 million people worldwide, and we're excited to bring our modern update of 'We Will Rock You' to Singapore," said GMG Productions CEO Carlos Candal. "Think of it as today's rock music tribute set in a science fiction, post-apocalyptic future, packed with 24 of Queen's hits."
"We Will Rock You," with a book by Ben Elton, originally opened in London's West End in 2002. It won the Olivier Award for "Most Popular Show" in 2010, awarded by the Society of London Theatre, recognizing the commercial achievements in London theater.
GMG Productions' take on the show also has Mark Crossland as musical supervisor; Tom Rogers, set designer; Douglas O'Connell, video designer; Ben Harrison, sound designer; Sarah Mercade, costume designer; Ryan Lee Seager, associate director-choreographer; Libby Watts, assistant choreographer; Megan Rarity, costume supervisor, and Darren Greeff, resident director.
It stars Nicolette Fernandes (Scaramouche), Stuart Brown (Galileo), Londiwe Dhlomo (Killer Queen), Craig Urbani (Khashoggi), Tiaan Rautenbach (Buddy), Richard Gau (Brit), Danelle Cronje (Oz).
Ensemble actors are Adrienne Theron, Alexandria Girard (dance captain), Allen Chambers, Ashleigh Butcher, Claire Boswell, Dirk Joubert, Hannah Marshall, Kenneth Meyer, Kent Jeycocke, Michael Fullard, Nadine Grobbelaar, Nathan Muller, Robyn Ivey, Sibusiso Mxosana, Siya Makakane, Tania Mteteo, Tannah Levick, Thami Njoko, Tshepo Ncokoane, and Zolani Shangase.
Photos: GMG Productions
'We Will Rock You' cast
'We Will Rock You' cast
'We Will Rock You' leads
Richard Gau (Brit)
Nicolette Fernandes (Scaramouche), Stuart Brown (Galileo)
Nicolette Fernandes (Scaramouche), Stuart Brown (Galileo)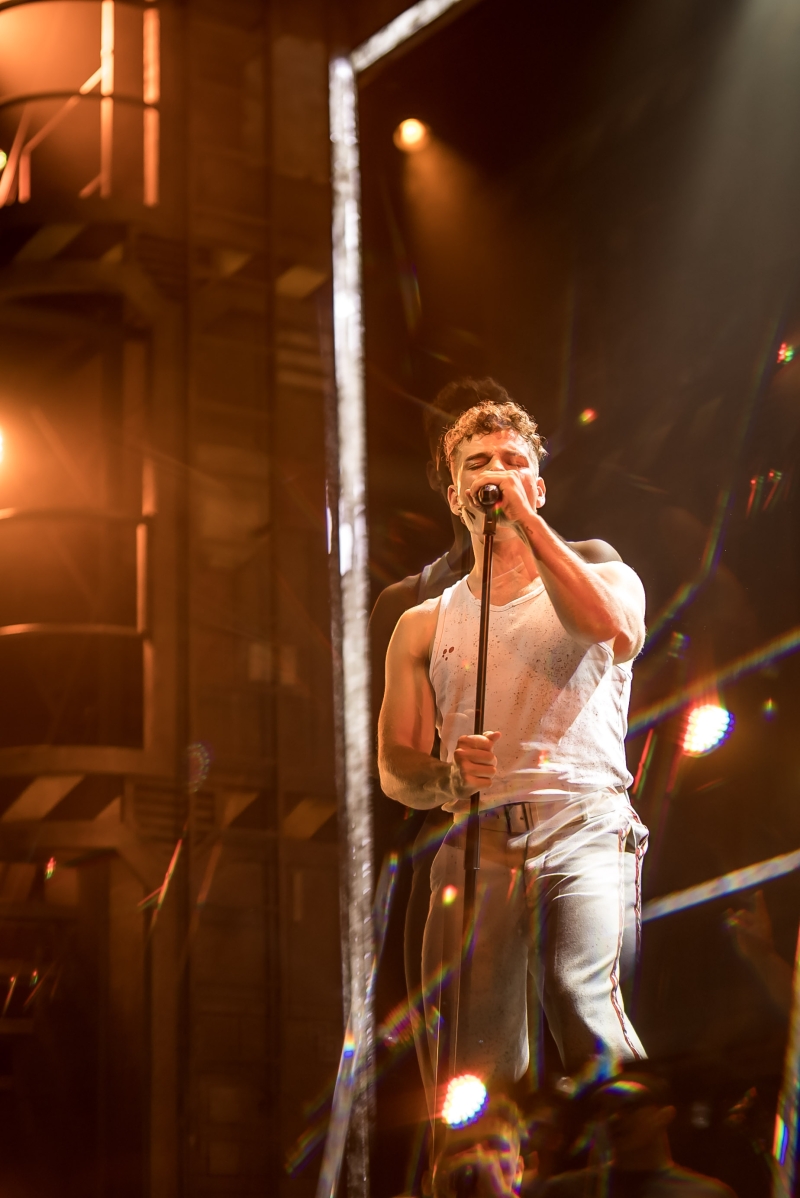 Stuart Brown (Galileo)