Latest News on Patrick Vest
Patrick Vest News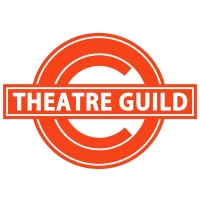 OCTG Theatre Awards Announces 2022 Nominees
by Chloe Rabinowitz - Jan 25, 2022
Nominees for the inaugural OC Theatre Awards were announced on Saturday, January 22, 2022 during OC Theatre Guild's annual membership meeting. The awards ceremony has been scheduled for the evening of Tuesday, April 26, 2022 at the outdoor amphitheater of the Muckenthaler Cultural Center in Fullerton.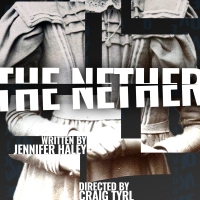 The Wayward Artist Will Return to Live Audiences Next Month With THE NETHER
by Stephi Wild - Oct 9, 2021
After closing their doors in March 2020 due to the pandemic, The Wayward Artist will return to live audiences with Jennifer Haley's The Nether.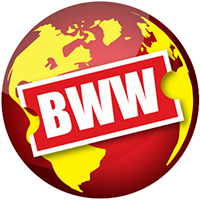 Shakespeare By The Sea Announces Cast & Creatives for RICHARD III
by A.A. Cristi - Jul 1, 2021
Once more unto the breach, dear friends, once more! Shakespeare by the Sea's stunning 24th season continues with Shakespeare's bold and patriotic Richard III  opening July 16. Audience members can attend SBTS just as they used to pre-pandemic - no reservations, no ticketing, no fencing, no proof of vaccination - just show up
Shakespeare by the Sea Announces the Premiere of MEASURE FOR MEASURE
by A.A. Cristi - Mar 18, 2021
After two postponements, Shakespeare by the Sea has announced the Premiere of Measure for Measure - the 2nd in the 5-play Virtual Offering Line-up for its 24th Season. Centuries before sexual harassment became an everyday headline, Shakespeare penned this complicated story of an ordinary man, Angelo, who is suddenly thrust into a position of power.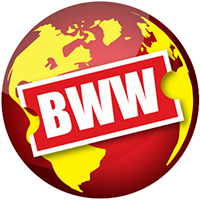 Shakespeare by the Sea Announces Virtual Offerings for its 23rd Season
by A.A. Cristi - Oct 14, 2020
After cancelling it's summer season, Shakespeare by the Sea is announcing its Virtual Offerings for its 23rd Season. To celebrate Halloween, they have pulled out the bloodiest and most violent play in Shakespeare's canon: Titus Andronicus.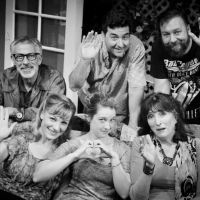 BWW Spotlight Series: Actor Bill Wolski on the Ever-So-Fleeting Magic of Live Theatre
by Shari Barrett - Apr 28, 2020
This morning as I was compiling my Spotlight Series on Bill Wolski and his equally talented wife Holly Baker Kreiswirth of Little Fish Theatre in San Pedro, Bill shared an amazingly wonderful description of the ever-so-fleeting magic of performing live theatre which brings a playwright's scripts to life and often unites a cast as life-long friends. His post centers on his first-hand experience in the Little Fish production of THE COUNTRY HOUSE by Donald Margulies, which was directed by Holly and featured a talented cast of six, including Belinda Howell. Frannie Morrison, Richard Perloff, Maire-Rose Pike, Patrick Vest and Bill Wolski. And his post speaks so clearly to me that I immediately reached out to him, and have been given permission to share his words as a Spotlight Series today.
Shakespeare by the Sea Announces Cast for HENRY V
by Julie Musbach - Jun 13, 2019
Once more unto the breach, dear friends, once more! Shakespeare by the Sea's stunning 22nd season continues with Shakespeare's bold and patriotic Henry V opening June 20. Ovation award winner Stephanie Coltrin helms the historical play focusing on events immediately before and after the Battle of Agincourt during the Hundred Years' War.
Little Fish Theatre Opens THE COUNTRY HOUSE By Donald Margulies
by A.A. Cristi - Mar 12, 2019
A clever and compelling love letter to theater, and everyone who enjoys it both on- and off-stage, Donald Margulies' The Country House opens at Little Fish Theatre on April 4 for a four-week run. The Pulitzer Prize-winning playwright focuses his lens on a multi-generational family, revealing long pent-up frustrations and unrequited love in this ultimately healing narrative. LFT company member Holly Baker-Kreiswirth directs.
Valentine's Day Treat LOVES ME/LOVES ME NOT Opens For Limited Run At Little Fish Theatre
by A.A. Cristi - Jan 28, 2019
A Valentine's Day treat of short plays centered around love opens Feb 14 for a limited run at Little Fish Theatre. Loves Me/Loves Me Not features staged readings of six plays from two internationally-produced playwrights, directed and performed by Little Fish Theatre company members.

West Coast Premiere Of THE THREE MUSKETEERS Brings Fun For All To Norris Theatre Stage
by Julie Musbach - Jan 25, 2019
It's all for one, and one for all, as Palos Verdes Performing Arts presents the West Coast premiere of Catherine Bush's humorous and witty adaptation of the epic novel by Alexandre Dumas, 'The Three Musketeers.' The exclusive engagement at the Norris Theatre on the Palos Verdes Peninsula runs January 25 through February 3. Filled with adventure, romance, intrigue and swashbuckling swordplay, the play transports the audience to 17th Century France on a thrilling journey with the three heroes as they fight against the dishonest and seek to protect the ones they love.