Latest News on Oliver Fenwick
Latest News on Oliver Fenwick
Stage Credits
Productions
[West End, 2022]
Lighting Designer
[West End, 2019]
Lighting Designer
[West End, 2019]
Lighting Designer
[West End, 2019]
Lighting Designer
[West End, 2018] [Replacement]
Lighting Designer[Replacement]
[Off-Broadway, 2018]
Lighting Designer
[West End, 2017]
Lighting Designer
[West End, 2016] [Replacement]
Lighting[Replacement]
[West End, 2016] [Replacement]
Lighting[Replacement]
[West End, 2014]
Lighting Designer
[West End, 2011]
Lighting Designer
Stage
Productions
[West End, 2022]
Lighting Designer
[West End, 2019]
Lighting Designer
[West End, 2019]
Lighting Designer
[West End, 2019]
Lighting Designer
[West End, 2018] [Replacement]
Lighting Designer[Replacement]
[Off-Broadway, 2018]
Lighting Designer
[West End, 2017]
Lighting Designer
[West End, 2016] [Replacement]
Lighting[Replacement]
[West End, 2016] [Replacement]
Lighting[Replacement]
[West End, 2014]
Lighting Designer
[West End, 2011]
Lighting Designer
Oliver Fenwick News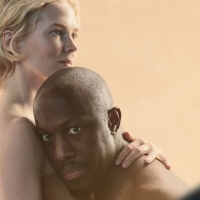 Giles Terera-Led OTHELLO and New Play KERRY JACKSON to Be Presented at the National Theatre
by Stephi Wild - Jul 5, 2022
The National Theatre has announced two further productions to be staged this winter, Shakespeare's Othello and Kerry Jackson a new play by April De Angelis, both going on sale to the public on 21 July.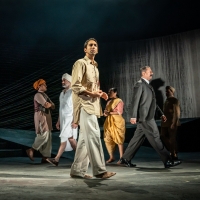 BWW Review: THE FATHER AND THE ASSASSIN, National Theatre
by Alexander Cohen - May 20, 2022
Read our critic's review. Gandhi's assassin tells his story across the backdrop of India's struggle for independence.
OffWestEnd Announces 86 Finalists For Its Offies Awards 2022
by Chloe Rabinowitz - Jan 13, 2022
OffWestEnd has announced 86 finalists for its Offies awards 2022. The Offies recognise and celebrate the excellence, innovation and ingenuity of independent, fringe and alternative theatres across London, helping to raise their profiles and rewarding the new talent that they nurture, which is essential for the future of the theatre industry.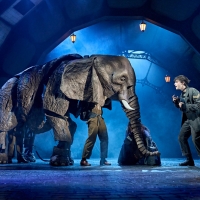 BWW Review: THE MAGICIAN'S ELEPHANT, Royal Shakespeare Theatre
by Jenny Ell - Oct 29, 2021
Whilst the RSC are renowned for their world-class Shakespeare productions, they have also turned their hand to many successful musical adaptations over the years - most recently the global phenomenon Matilda the Musical, but Les Miserables, Carrie the Musical and many others also originated with the Stratford-upon-Avon-based theatre company. Enter The Magician's Elephant: a brand new family musical, based on Kate DiCamillo's award-winning 2009 novel.
Photos: First Look at the Royal Shakespeare Company's THE MAGICIAN'S ELEPHANT
by Chloe Rabinowitz - Oct 25, 2021
The Royal Shakespeare Company today released the first images of new musical The Magician's Elephant by Nancy Harris (book/lyrics) and Marc Teitler (music/lyrics) based on the novel by prize-winning children's author Kate DiCamillo.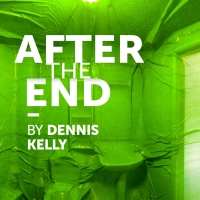 Theatre Royal Stratford East Announce New Dates For Dennis Kelly's AFTER THE END
by Stephi Wild - Oct 11, 2021
Theatre Royal Stratford East announces new dates for After the End, Dennis Kelly's chilling play directed by Lyndsey Turner. The rescheduled production will run from Friday 25 February to Saturday 26 March 2022. Peter McKintosh will join the creative team as Designer, Oliver Fenwick as Lighting Designer and Tingying Dong as Sound Designer.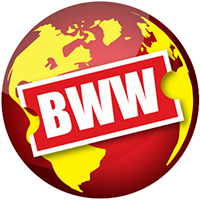 THE INVISIBLE HAND is Available to Stream On Demand For 72 Hours Only
by Stephi Wild - Aug 2, 2021
Indhu Rubasingham directs Tony Jayawardena, Scott Karim, Daniel Lapaine and Sid Sagar. With design by Lizzie Clachan, lighting design by Oliver Fenwick, and sound design by Alexander Caplen.
Initial Casting Announced For Royal Shakespeare Company's THE MAGICIAN'S ELEPHANT
by Stephi Wild - Jul 9, 2021
The world stage premiere of The Magician's Elephant will run in the Royal Shakespeare Theatre from Thursday 14 October 2021 to Saturday 1 January 2022 with press night on Tuesday 26 October 2021. Learn more about the production here!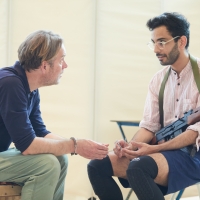 Photo Flash: Go Inside Rehearsals for THE INVISIBLE HAND at Kiln Theatre
by Chloe Rabinowitz - Jun 18, 2021
Kiln Theatre and Dasha Theatricals will present THE INVISIBLE HAND by Ayad Akhtar 1 -31 July at Kiln Theatre. The cast features Tony Jayawardena, Scott Karim, Daniel Lapaine, and Sid Sagar.
OLEANNA Will Transfer to the West End Transfer and Embark on Tour
by Stephi Wild - Apr 21, 2021
Theatre Royal Bath Productions and Jonathan Church Productions' critically acclaimed production of David Mamet's highly provocative drama Oleanna, directed by Lucy Bailey, will tour the UK this Summer from 8 June, visiting Cambridge, Bath, Southampton and Malvern, before transferring to the West End's Arts Theatre, London from 21 July to 23 October 2021.
Oliver Fenwick Videos

VIDEO: Sir Ian McKellen Sits Down with Christiane Amanpour
by Stage Tube - Jul 28, 2018
Award winning actor Sir Ian McKellen sits down with Christiane Amanpour in the Duke of York Theatre for a one on one interview. Currently, McKellen is starring in the title role of Shakespeare's King Lear. He sat down with Amanpour to discuss his career on stage and screen as well as his gay rights activism.