Latest News on Nate Berkus
Nate Berkus News
HGTV and Discovery+ Plan Spring Premieres for Eleven New Series Featuring Renovation Stars & Fan Favorite Experts
by Michael Major - Feb 3, 2022
Fun, breathtakingly creative renovations that showcase unbridled imagination and incredible home transformations are on tap for HGTV and discovery+ this spring. The network and streamer highlighted eleven new home series at today's Television Critics Association (TCA) tour, including Lil Jon Wants To Do What? and a series from Melissa McCarthy.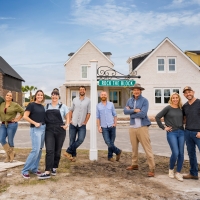 HGTV's ROCK THE BLOCK Brings Season Three to Charleston
by Michael Major - Jan 19, 2022
Competitors include Leslie Davis and Lyndsay Lamb (Unsellable Houses), Dave and Jenny Marrs (Fixer to Fabulous), Detroit-based Keith Bynum and Evan Thomas (Bargain Block) and Atlanta's veteran real estate broker Egypt Sherrod and her builder husband Mike Jackson (Married to Real Estate).
Tiffany Faigus Elevated to Senior Vice President for Unscripted and Alternative Entertainment at Disney
by Michael Major - Sep 29, 2021
In her expanded role, Faigus will help build on the success of the company's existing unscripted brand by identifying new ideas and concepts for series, collaborating with the creative community as well as new and existing talent, and supervising creative production on unscripted series and pilots.
HGTV Will Premiere THE NATE & JEREMIAH HOME PROJECT This October
by Michael Major - Sep 7, 2021
The six-episode docu-series will follow the duo to meetings with their clients where they hear family stories and help decide which sentimental possessions to keep, repurpose or donate. Once rooms and items are sorted, Nate and Jeremiah will renovate the house into an expressly personal and beautiful home for everyone.
HGTV Greenlights THE NATE & JEREMIAH HOME PROJECT
by Sarah Jae Leiber - Jun 16, 2021
The six-episode order will follow the duo as they help families moving into a new place let go of the things they no longer need to get a fresh start.
VIDEOS: Matthew Broderick, Javier Munoz, and More Support Taste Of Greenwich
by Stephi Wild - May 20, 2021
Greenwich House has a long history with the arts - Actor Kirk Douglas ran a youth theater program there in the 1940's and Whitney Museum of American Art founder Gertrude Whitney was a founding board member and helped start the pottery program at Greenwich House in 1909.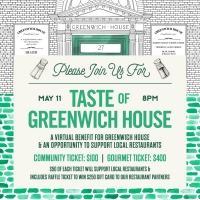 Greenwich House To Host Virtual 'Taste Of Greenwich House'
by Stephi Wild - May 6, 2021
On Tuesday, May 11 at 8 PM, Greenwich House will host Taste of Greenwich House, a virtual benefit to support the nonprofit's community programs—and local restaurants hit hard by COVID.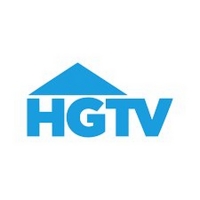 Brian and Mika Kleinschmidt Win Season Two of HGTV Home Reno Competition Series ROCK THE BLOCK
by Sarah Jae Leiber - Apr 13, 2021
The competition has ended for now, but HGTV and Rock the Block will fight childhood hunger by providing 100,000 meals to kids in need through Turn Up: Fight Hunger.
HGTV OBSESSED Podcast Offers Superfans Exclusive Interviews with Top Network Stars
by Sarah Jae Leiber - Dec 14, 2020
The network that attracts nearly 42 million viewers each month and is the #1 cable network among women will give its fans even more of what they crave with the launch of a new podcast, HGTV Obsessed.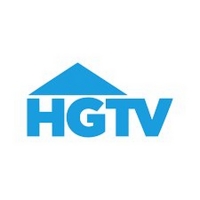 HGTV Taps Eleven Superstar Property and Design Experts to Judge ROCK THE BLOCK
by Sarah Jae Leiber - Oct 30, 2020
It's not too early for renovation competition superfans to set their DVRs because HGTV has announced the cavalry of design and renovation experts who will scrutinize finished spaces in the second season of Rock the Block, premiering March 2021.
Nate Berkus Videos