Latest News on Nancy Carson
Nancy Carson News
Meet the Cast of THE MUSIC MAN; Beginning Previews on Broadway Tonight!
by Stephi Wild - Dec 20, 2021
The Music Man officially begins previews tonight on Broadway! Meet the cast bringing the iconic musical back to the stage!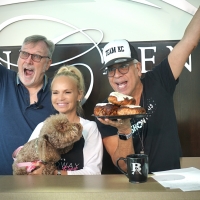 Photo Flash: Kristin Chenoweth's Broadway Bootcamp Gets Ready for the 2021 Kristi Awards!
by Nicole Rosky - Jun 11, 2021
Lucky live and virtual campers from across the globe just passed their hump day of the week and are now in preparation for their showcase and annual KRISTI Awards presentation on Sunday night at 8pm EST/7pm CST/5pm PST.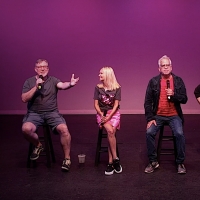 BWW Exclusive: Heading Into Summer, Audits for Kristin Chenoweth's Broadway Bootcamp Are a Hot Ticket
by Nicole Rosky - Jun 7, 2021
Kristin Chenoweth's Broadway Bootcamp is in full swing today, after last night's orientation and Ghosts of TONY kickoff party, hosted by Julie James of SiriusXM On Broadway.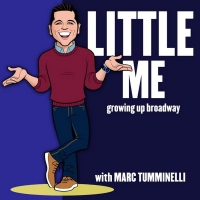 Student Blog: Tune-In to Tumminelli
by Student Blogger: Kyle Morales - Mar 26, 2021
Marc Tumminelli, Founder and Director of Broadway Workshop and Artistic Director of Project Broadway, has earned himself a new title as the creator and host of "LITTLE ME: Growing Up Broadway.'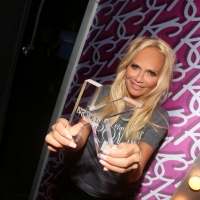 Exclusive: Kristin Chenoweth's BROADWAY BOOTCAMP Returns in Virtual Format This Year
by Stephi Wild - Mar 4, 2021
Kristin Chenoweth announced today that her Broadway Bootcamp will happen this year, June 6-13, in a unique virtual edition! The week long annual session will be held for students completing grades 8-12 in the 2020-2021 school year.
Andrew Barth Feldman, Jennifer Damiano and More to Join LITTLE ME: GROWING UP BROADWAY Podcast
by Chloe Rabinowitz - Feb 16, 2021
Marc Tumminelli and Little Me: Growing Up Broadway, in association with the Broadway Podcast Network, is celebrating their one year anniversary with new episodes, as well as, their new "Spotlight" series. 
ICYMI: Broadway's Smallest Stars Sound Off on Life Since the Shutdown in Kids Town Hall
by Nicole Rosky - Nov 21, 2020
When Broadway officially shut down on March 12, Broadway artists were left without work for an astounding period of what will end up being at least 14 months. Casts who were in rehearsals stopped completely; shows that were set to open months ago never saw an audience; and many who were due to make their Broadway debuts are still waiting- hoping for good news in the coming months.
Virtual Theatre Today: Thursday, November 19- with Luba Mason, Andrew Barth Feldman and More!
by Nicole Rosky - Nov 19, 2020
Today (November 19) in live streaming: Luba Mason visits Backstage Live, Andrew Barth Feldman guests on Ten Minute Tidbits, and so much more!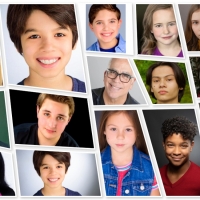 VIDEO: Watch a Broadway Kids Town Hall with Nancy Carson, Baayork Lee and Moderator Richard Jay-Alexander
by Team BWW - Nov 19, 2020
On November 19 thousands tuned in as BroadwayWorld opened dialogues that aren't being seen or talked about anywhere else. With the process of opening up the country moving slowly and unassuredly, our theatre and performing arts community can only be hopeful as information slowly comes our way.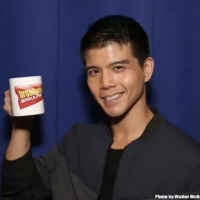 Wake Up With BWW 11/18: Joshua Henry Joins HAMILTON Thanksgiving Performance, and More!
by Stephi Wild - Nov 18, 2020
Today's top stories: Joshua Henry joins Hamilton's Macy's Thanksgiving Day Parade performances, watch Randy Rainbow's latest parody, Thoughts of a Colored Man comes to Broadway next season, and more!
Nancy Carson Videos