Click Here for More Articles on THE FERRYMAN
Meet the Cast of THE FERRYMAN- Now in Previews!
The Ferryman has come to Broadway hot off its acclaimed West End run.
The Ferryman's 30+ member cast features most of the play's acclaimed London cast members on the Broadway stage, including Paddy Considine in his stage debut as Quinn Carney, Laura Donnelly as Caitlin Carney, Genevieve O'Reilly as Mary Carney, Dean Ashton, Glynis Bell, Peter Bradbury, Trevor Harrison Braun, Sean Frank Coffey,Will Coombs, Gina Costigan, Charles Dale, Justin Edwards, Fra Fee, Fionnula Flanagan, Tom Glynn-Carney,Carly Gold, Cooper Gomes, Holly Gould, Stuart Graham, Mark Lambert, Carla Langley, Matilda Lawler, Conor MacNeill, Michael McArthur, Willow McCarthy, Colin McPhillamy, Rob Malone, Dearbhla Molloy, Bella May Mordus, Griffin Osbourne, Brooklyn Shuck, Metta Mary Sofsky, Glenn Speers, Rafael West Vallés, and Niall Wright.
The Ferryman is set in rural Northern Ireland in 1981. The Carney farmhouse is a hive of activity with preparations for the annual harvest. A day of hard work on the land and a traditional night of feasting and celebrations lie ahead. But this year they will be interrupted by a visitor.
Get to know the cast below as they begin Broadway performances!
---
Dean Ashton (Frank Magennis): Training: Guildhall School of Music & Drama. Theatre: Macbeth (Factory), The Ducks (SEArED), Tactical Questioning (Tricycle), Ragged Trousered Philanthropists (Liverpool Everyman), Mixed up North (Out of Joint), Markings (Traverse/Edinburgh), King Lear (RSC), Streetcar Named Desire Opera (Barbican), 50/50 (Hampstead), Measure for Measure (Factory). TV: "Electric Dreams," "Doctor Foster," "Ransom," "Three Girls," "Black Mirror," "Arthur & George," "Downton Abbey," "Coronation Street," "Emmerdale," "Holby City," "Collision," "Dirty War," "The Bill." Film: Mission: Impossible - Fallout, Pride.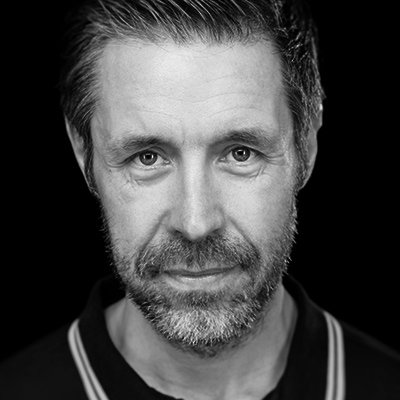 Paddy Considine (Quinn Carney): Paddy Considine is an actor, writer and director. Film/TV acting: Journeyman, The Death of Stalin, Macbeth, In America, Dead Man's Shoes, Pride, The Bourne Ultimatum, Hot Fuzz, Submarine, Cinderella Man, 24 Hour Party People, My Summer of Love, "Peaky Blinders," "Red Riding" trilogy,"The Suspicions of Mr. Whicher." Writing: Journeyman, Tyrannosaur, Dog Altogether, Dead Man's Shoes (co-writer). Directing: Journeyman, Tyrannosaur and Dog Altogether. The Ferryman is his first theatre role.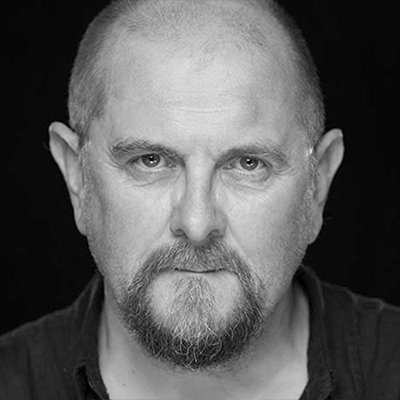 Charles Dale (Father Horrigan): Best known for 10 years as Big Mac in BBC's hit series "Casualty." Select theatre: The Ferryman, Everybody's Talking About Jamie (original cast), Blue Remembered Hills (Sheffield Crucible), Llareggub Revisited (National Theatre of Wales), Dealer's Choice (West Yorkshire Playhouse), Tess of the D'Urbervilles (Royal Exchange), Cyrano de Bergerac (Haymarket). Select TV: "Kiri," "Requiem," "Grantchester," "Belonging," "The Fall of Rome," "Judge John Deed," "Eustace Bros.," "Real Men," "Paradise Heights," "Coronation Street."
Laura Donnelly (Caitlin Carney): Laura Donnelly originated this role in London, winning the Olivier Award for Best Actress. This is her second Broadway credit following The River opposite Hugh Jackman. Career highlights: Jenny Fraser in the Golden Globe-nominated drama "Outlander," "The Fall" with Jamie Dornan, and ABC's "Missing." On film, she will next be seen as Mabel Tolkien in Tolkien, alongside Nicholas Hoult and Lily Collins.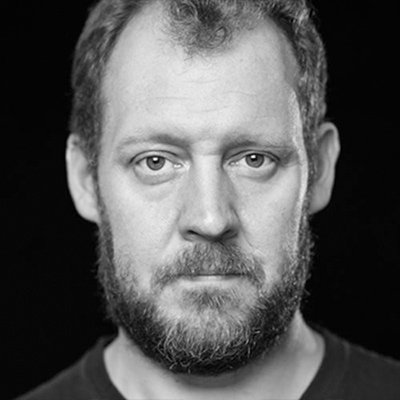 Justin Edwards (Tom Kettle): Films: The Man Who Invented Christmas, playing the lead alongside Dan Stevens/Jonathan Pryce/Christopher Plummer; Whit Stillman's Love and Friendship; Armando Iannucci's The Death of Stalin. Well-known for his work in comedy and TV including "The Thick of It," "Veep," "Suspicions of Mr. Whicher," "The Trip," "Secret Diary of a Call Girl," "Father Brown," "Endeavour," "Skins," "Black Mirror."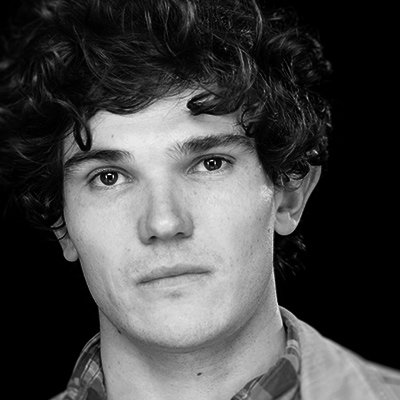 Fra Fee (Michael Carney): Theatre: The Ferryman (Whatsonstage Award, Best Supporting Actor in a Play); Wind in the Willows (Theatre Royal Plymouth); The Fix (Union); As You Like It (NT); The Last Five Years (Lyric); Romeo and Juliet, My Cousin Rachel (Gate Theatre Dublin/Spoleto); Candide (Menier Chocolate Factory); A Man of No Importance (Salisbury Playhouse); Follies (Opéra de Toulon); Les Misérables (Queens). Film/TV: Animals (2019), Spanish Princess, Troubles, Monochrome, Les Misérables.
Fionnula Flanagan (Aunt Maggie Far Away): Trained at Dublin's Abbey Theatre, she came to prominence in An Trial, the Dublin Theatre Festival's 1965 Gaelic production. The Playboy of the Western World and The Taming of the Shrew at Bristol's Old Vic followed. She originated Maggie in Brian Friel's Lovers which took her to Broadway in 1968. She created Molly Bloom (Tony nom.) in Burgess Meredith's 1973 Broadway production Ulysses in Nighttown, subsequently writing/starring in her award-winning production James Joyce's Women (dir. Meredith). Films: The Others, The Guard, Four Brothers, Some Mother's Son, the forthcoming Supervized. Emmy, three IFTAs, Saturn, Golden Satellite Awards.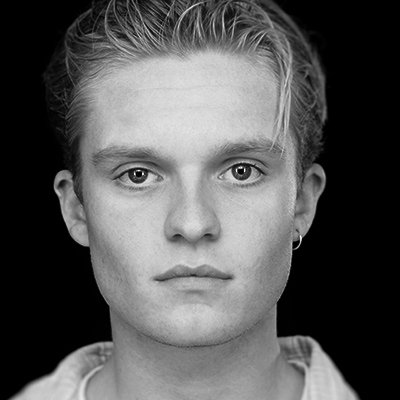 Tom Glynn-Carney (Shane Corcoran): Tom Glynn-Carney trained at the Guildhall School of Music & Drama before making his feature debut in Christopher Nolan's Dunkirk. This marks his Broadway debut; he won the Evening Standard Theatre Emerging Talent Award as a member of the original London cast. Recent work to be released next year: Tolkien, "The King," "Doing Money," Rialto.
Stuart Graham (Muldoon): Theatre: The Force of Change (Royal Court); Observe the Sons of Ulster Marching Towards the Somme, As the Beast Sleeps (Irish National Theatre); Macbeth (Lyric); Silver Tassie (Almeida); In a Little World of Our Own (Donmar). TV: "The Interrogation," "The Last Post," "The Secret," "Thirteen," "Frankenstein Chronicles," "Our World War," "The Fall," "Countdown to War," "Waterloo Road," "The Clinic," "Egypt," "Steel River Blues." Film: The Cured; Bad Day for the Cut; Milo; Shadow Dancer; Tinker, Tailor, Soldier, Spy; Parked; Misery Harbour; Whistleblower; Butcher Boy; Hunger.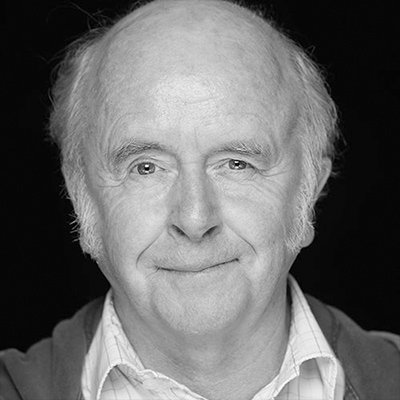 Mark Lambert (Uncle Patrick Carney): Theatre: Dancing at Lughnasa (Garrick); Juno and the Paycock (Wyndham's Theatre/Olivier nom.); Memory of Water (Vaudeville); All's Well That Ends Well (RSC); Our Country's Good, Three Sisters (Royal Court); Molly Sweeney (Almeida); Long Day's Journey into Night (Young Vic); Twelfth Night, Barbaric Comedies (Abbey Theatre/Irish Times Theatre Award nom. for each); Aristocrats (Lincoln Center). Film: Veronica Guerin, Prayer for the Dying, Evelyn, The Journey, Secret Scripture. TV: "Cracker," "Vanity Fair," "Tudors," "Sharpe's Regiment."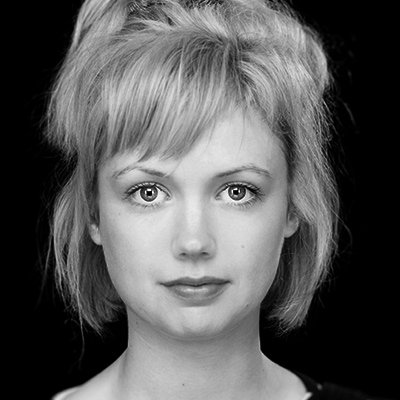 Carla Langley (Shena Carney): 2016 Manchester Theatre Award for Best Studio Performance in Cuddles. Theatre: The Ferryman, Gracie (Finborough), Orca (Southwark Playhouse), Future Conditional (Old Vic), Cuddles (New York/Ovalhouse/UK tour), Liola (NT), Desolate Heaven (Theatre 503), Three Lives of Lucie Cabrol (Edinburgh Fringe), As You Like It (Sam Wanamaker Festival/Shakespeare's Globe). TV: "Witness for the Prosecution," "Penny Dreadful."
Matilda Lawler (Honor Carney): Broadway debut! Last fall, she starred opposite Richard Masur in The Net Will Appear at MST. Matilda plays Michaela McManus' daughter in the upcoming The Block Island Sound by the McManus Brothers. Matilda also enjoys writing, design and cupcakes. Special thanks to David Doan, CESD, Mom, Lily, Richard and Dad.
Conor MacNeill (Diarmaid Corcoran): Conor MacNeill originated this role in London, and last appeared on Broadway in The Cripple of Inishmaan. Other theatre: West End, Donmar, Ireland's Abbey Theatre, Lyric, Gate, Field Day and others. Film/TV: "Death and Nightingales," "The Fall," "No Offence," Siege of Jadotville, Love and Friendship, The Current War, Stand Off, Five Minutes of Heaven, Fifty Dead Men Walking. As a writer Conor received a 2017 BAFTA nomination.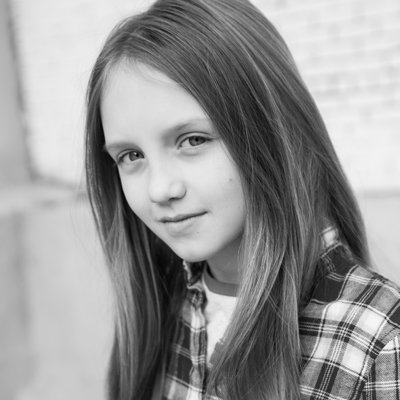 Willow McCarthy (Mercy Carney): made her professional and Broadway debut in the title role of Matilda. Last season she appeared on Broadway in 1984. She is in 6th grade. Much love and gratitude to her friends and family for their love and support, with a special shout out to her cousins, Amy and Lydia. Brian, Rachel, Ellen, and Jillian, thank you.
Rob Malone (Oisin Carney): Rob Malone originated this role in London and is delighted to be making his Broadway debut. Other theatre: Our Island (Mirari Productions), Hamlet (Second Age Theatre). Film/TV: "Vikings," The Secret, Survival (Banjoman Films).
Dearbhla Molloy (Aunt Patricia Carney): Highlights of her 50-plus-year career include NYC: Dancing at Lughnasa, A Touch of the Poet, Outside Mullingar (Broadway); Juno and the Paycock (Roundabout); Cripple of Inishmaan (Atlantic); Give Me Your Hand, Afterplay (Irish Rep). London: The Ferryman, Arcadia, Hamlet, As You Like It, In Celebration (West End); The Cripple of Inishmaan, Hinterland (NT); The Hostage, Shadow of a Gunman (RSC). Film/TV: "Scandal," Damned United, Tara Road, Waking the Dead. Awards: two Drama Desks, Theatre World Special, London Critics, two Irish Theatre, Audie. Noms: Tony, Olivier, Grammy, Helen Hayes. Associate Artist of The Abbey Theatre, National Theatre of Ireland.
Michael Quinton McArthur (Declan Corcoran): Michael Quinton McArthur is thrilled to be making his Broadway debut! He has been performing since the age of 6 with his four brothers in CT. Television: "Kevin Can Wait". Thanks to Laura Pietropinto and Marianne Leone at Terrific Talent, Courtney Borresen at Innovative Artists, Carnahan, The Ferryman team, and his family.
Genevieve O'Reilly (Mary Carney): Theatre: The Doctor's Dilemma, 13, Emperor and Galilean (NT); Splendour (Donmar); Birdsong (West End); Richard II (Old Vic); The Weir (The Gate/Dublin); The Way of the World, A Man With Five Children (Sydney Theatre Company). TV: "Tin Star" (Sky Atlantic), "The Secret" (ITV), "Episodes," "The Honourable Woman," "Glitch" (ABC Australia). Upcoming film: Tolkien, The Kid Who Would Be King. Past film: Star Wars: Rogue One, The Snowman, Legend of Tarzan, Matrix Revolutions, Matrix Reloaded.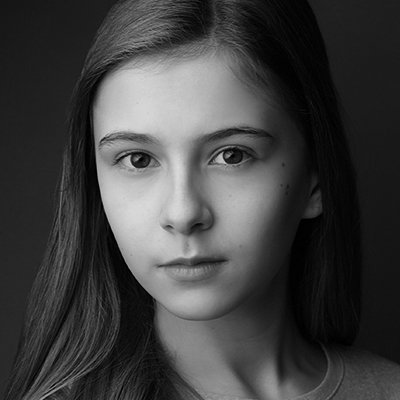 Brooklyn Shuck (Nunu Carney): Brooklyn Shuck is a 13-year-old actress originally from Lexington, KY. Broadway: Annie, Matilda, Tuck Everlasting, Les Misérables, Harry Potter and the Cursed Child. Regional: Randy Newman's Faust, Beaches (Signature/Drury Lane). TV: "Rise," "Instinct." Thanks and love to my family, Nancy Carson and John Mara. IG @brooklynshuck
Glenn Speers (Lawrence Malone): Theatre: The Ferryman, The Commitments (Palace), The Bombing of the Grand Hotel (Cockpit, Islington), Qudz (The Yard, Hackney), Ourselves Alone (Samuel Beckett Studio, Trinity College/Dublin), The Lady From the Sea (Courtyard Theatre, Shoreditch). TV: "Doctor Who," Stan Lee's "Lucky Man," "Rellik," "Ripper Street," "Misfits." Film: Perrier's Bounty, Noble, Orthodox.
Niall Wright (James Joseph "JJ" Carney): Niall Wright originated this role in London. Recent graduate of Bristol Old Vic Theatre School and is making his Broadway debut. Theatre: The Ferryman, By the Bog of Cats (The Abbey, Dublin), Macbeth (Lyric, Belfast). Film/TV: Mad Bob, Good Vibrations, James, Middletown, Mickybo & Me (Working Title Films/Universal); "6 Degrees" (BBC); "Dani's Castle," "Millie Inbetween" (CBBC); "Lore" (Amazon/Valhalla Entertainment).
Photo Credit: Johan Persson
Related Articles