Latest News on Mother Love
Photos
Kennedy Rogers and Mother Love at An International Evening of Music and Remembrance celebrating the Voices of Holocaust Survivors through a performance of Sharon Farber's Bestemming: Concerto for Cello, Orchestra and Narration inspired by Holo
From: 
Date:
06/16/2014
Mother Love News
BWW Interview: Donelle Dadigan Re-Opening Her Hollywood Museum TO THE FUTURE
by Gil Kaan - Aug 6, 2021
Hollywood Museum founder Donelle Dadigan headed a re-opening ceremony of her Hollywood Museum August 4, 2021; commemorating the donated additional props from Bill and Patrick Shea to the Back to the Future Part I, II, III exhibit. On behalf of the Museum and the Shea father and son, Donelle presented a $5,000 check to the Michael J. Fox Foundation, which Michael accepted via video.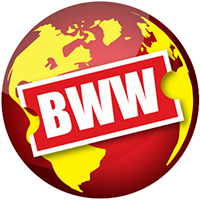 Wasatch Theatre Company Announces Page-to-Stage Festival 2021
by Stephi Wild - May 29, 2021
This is WTC's first live performance since March of 2020, when the pandemic shuttered theatres across the world.  The Page-to-Stage Festival is an annual tradition for WTC, where a theme is selected and scripts are solicited based on the theme.  This year's festival has eight original scripts all written with the theme of regret, reflection, and remembrance.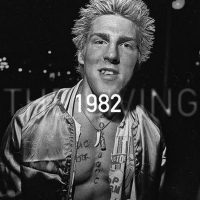 Seattle Punk Pioneers THE LIVING Release 'Lost' 1982 Recording
by Sarah Jae Leiber - Apr 16, 2021
Launching next Tuesday, April 20th is The Living 1982 Podcast which features interviews with the band members as well as others who were prominent in the punk scene during the early 80's. 
Stage and Screen Legend Diana Rigg Passes Away at 82
by Nicole Rosky - Sep 10, 2020
BroadwayWorld is saddened to report that star of stage and screen Dame Diana Rigg has passed away, according to the BBC. She was 82 years old.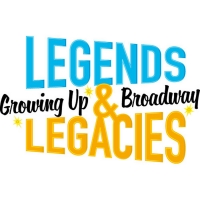 TheatreZone Presents LEGENDS & LEGACIES: GROWING UP BROADWAY
by Julie Musbach - Oct 29, 2019
In celebration of its 15th season, TheatreZone presents 'Legends & Legacies: Growing up Broadway,' a series of events highlighting its 2019-2020 season productions with special guests including the children of Broadway legends and original cast members.

BWW Review: Life Springs Eternal in Nashville Children's Theatre's TUCK EVERLASTING
by Jeffrey Ellis - Sep 19, 2018
Ernie Nolan and his stellar crew of theatrical collaborators at Nashville Children's Theatre once again prove their mettle with a production worthy of adulation and acclaim, thanks to their world premiere of the TYA (theater for young audiences) version of the recent Broadway musical Tuck Everlasting. Based on Natalie Babbitt's 1975 novel - long considered one of the finest works ever written expressly for young readers - Tuck Everlasting is a thing of beauty, whether onstage or on the page, and audiences unfamiliar with either the book or the play are in for an emotional, thought-provoking journey that reverberates long after the final bows ring down the show's curtain.

Brief 7/20: PRETTY WOMAN Begins Previews Tonight, and More!
by Stephi Wild - Jul 20, 2018
Good morning BroadwayWorld! Today's top stories: Pretty Woman begins previews on Broadway tonight, and more!

It's Loverly! Meet the Cast of MY FAIR LADY- Now in Previews!
by Julie Musbach - Mar 15, 2018
Lincoln Center Theater's upcoming production of Lerner & Loewe's My Fair Lady is officially in previews! Get to know the cast below as they begin Broadway performances!
Lincoln Center Theater Announces Full Casting For MY FAIR LADY
by Stephi Wild - Jan 31, 2018
Lincoln Center Theater (under the direction of Andre Bishop) has announced complete casting for its upcoming production of Lerner & Loewe's MY FAIR LADY. As previously reported, Lauren Ambrose will be playing as Eliza Doolittle and Harry Hadden-Paton will play Henry Higgins, alongside Norbert Leo Butz as Alfred P. Doolittle and Diana Rigg as Mrs. Higgins. Just announced are: Allan Corduner as Colonel Pickering, Jordan Donica as Freddy Eynsford-Hill, Linda Mugleston as Mrs. Pearce, and Manu Narayan as Zoltan Karpathy.

Stephanie Trudeau to Bring CHAVELA: THINK OF ME to Pangea This Fall
by BWW News Desk - Nov 2, 2017
Actor/cabaret singer Stephanie Trudeau will perform a return engagement of her docu-cabaret, 'Chavela: Think Of Me,' at Pangea Supper Club, 178 Second Ave. (East Village), November 2, 9 and 16, 2017 at 7:30 PM.