Mike Reid News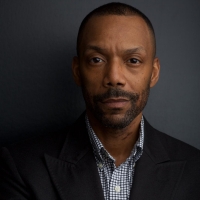 T. Oliver Reid to Present A SUNDAY KIND OF LOVE at Birdland Theater
by Chloe Rabinowitz - Jan 21, 2022
BIRDLAND THEATER will present T. Oliver Reid – the multiple award-winning Broadway and concert artist – in his new show "A Sunday Kind of Love" on Sunday, February 13 at 7:00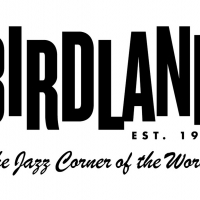 Birdland Announces February 2022 Schedule
by Chloe Rabinowitz - Jan 19, 2022
Birdland Jazz Club and Birdland Theater are open this February with a full slate of nightly performances!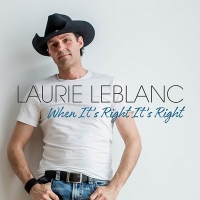 Canadian Country Star Laurie LeBlanc Places A Big Bet On Love With "All In"
by A.A. Cristi - Oct 26, 2021
Risking it all for love over a game of chance has never sounded like it feels so good until multi-award winning East Coast Acadian country artist Laurie LeBlanc sings about it in his new single, 'All In' - available now.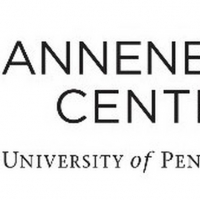 The Annenberg Center Appoints Marc Baylin as Artistic Advisor and Programming Consultant
by Stephi Wild - Apr 8, 2021
Marc Baylin, a longtime leader in the national performing arts landscape, has been appointed Artistic Advisor and Programming Consultant at the Annenberg Center for the Performing Arts at the University of Pennsylvania.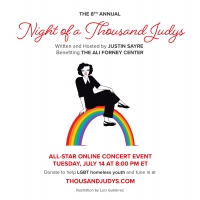 BWW Feature: Night Of A Thousand Judys Celebrity Guest Artists Chat With Broadway World
by Stephen Mosher - Jul 13, 2020
The big day is almost here! Night of A Thousand Judys happens on July 14th, and some of the amazing stars appearing answer three questions from Stephen Mosher.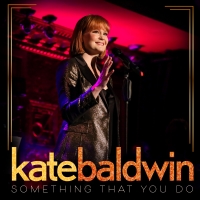 Kate Baldwin Has Released a New Single SOMETHING THAT YOU DO
by Chloe Rabinowitz - Jan 24, 2020
Craft Recordings and Concord Theatricals are have announced the release of the new digital single, 'Something That You Do' performed by Kate Baldwin, the first song from her concert and forthcoming third solo album, How Did You Get This Number?
Rylan Clark-Neal to Host All New READY STEADY COOK on BBC One
by Kaitlin Milligan - Sep 5, 2019
Cookery hit Ready Steady Cook is set to return to BBC One Daytime in 2020, with new host, Celebrity MasterChef finalist Rylan Clark-Neal. The new series will offer up fresh challenges to put the next generation of chefs through their culinary paces.
Photo Flash: A First Look at MAMMA MIA! At The Way Off Broadway Dinner Theatre
by A.A. Cristi - Jun 17, 2019
Over 60 million people have seen this worldwide phenomenon and for its 25th Anniversary Season, Way Off Broadway is bringing this international sensation to the Frederick stage for the very first time. ABBA's hits tell the hilarious story of a young woman's search for her birth father.

WaterTower Theatre Announces Cast & Creatives For THE BALLAD OF LITTLE JO
by A.A. Cristi - May 16, 2019
WaterTower Theatre Producing Artistic Director, Shane Peterman, today announced details for the Southwest Regional Premiere of The Ballad of Little Jo.

Industry Reading Set for New Play FOR BETTER FOR WORSE Starring Andrew Chappelle & Alison Luff
by Julie Musbach - Apr 29, 2019
Producers Hunt Lowry announced today that an industry reading of Arnold's play For Better For Worse will be held on Thursday, May 9, 2019 at District Social (252 W 37th St.). 
Mike Reid Videos
BWW Exclusive: Listen to Track from THE BALLAD OF LITTLE JO Album
by BroadwayWorld TV - Nov 10, 2017
The Musical Company will release the original cast recording of the celebrated new musical THE BALLAD OF LITTLE JO today, November 10, 2017. For more information on the album's release, visit here.
Mike Reid Frequently Asked Questions
How many shows has Mike Reid written?
Mike Reid has written 2 shows including The Ballad of Little Jo (Bookwriter), In This House (Bookwriter).