Latest News on Mike Davis
Stage Credits
Productions
[Broadway, 2009]
Trombone
[Broadway, 2009]
Trombone
[Broadway, 2005]
Trombone
Stage
Productions
[Broadway, 2009]
Trombone
[Broadway, 2009]
Trombone
[Broadway, 2005]
Trombone
Mike Davis News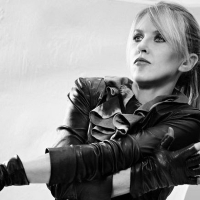 The Los Angeles Philharmonic Announces Details for GEN X Festival
by Chloe Rabinowitz - Mar 24, 2022
The Los Angeles Philharmonic announced today additional details for the Gen X festival, a multidisciplinary, multi-genre exploration of Generation X—the slackers, hackers and latchkey kids who started off analog and became digital.
Teen Musicians Star in 21st Annual Concert at Moore Theatre
by Stephi Wild - Mar 2, 2022
Before Benicio Bryant competed on "America's Got Talent"'; before Macklemore was "poppin' tags" or J'Nai Bridges was gracing the Metropolitan Opera stage, these artists were youth participants in More Music @ The Moore.
BWW Review: A TIN PAN ALLEY CELEBRATION OF BLACK HISTORY MONTH Gives 54 Below Audiences Gabrielle Lee at Her Saucy Sassy Best
by Stephen Mosher - Feb 17, 2022
In her 54 Below solo show debut, Gabrielle Lee brings the brass and the bang and a bangarang band.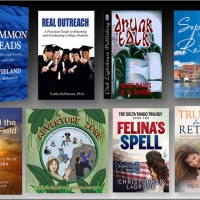 Annual 'Books To Bookmark List' Features 11 Great Reads You've Never Seen Before
by A.A. Cristi - Dec 3, 2021
Publishers Newswire, a news publisher covering books, music and software launched in 2004, has announced its annual 'books to bookmark' list of 11 new and interesting reads from small publishers and self-published authors across the U.S.
Annual Rob Mathes Holiday Concert to be Presented Online To Celebrate The 2021 Holidays
by Chloe Rabinowitz - Nov 24, 2021
The annual Rob Mathes Holiday Concert is happening this year but will be performed in advance and taped for airing on Rob Mathes' YouTube channel, Rob Mathes Music, for two weeks during the holiday season from December 22 through January 5.
Jared Schonig Announces CD Release Celebration at Birdland
by Chloe Rabinowitz - Oct 1, 2021
On Sunday, October 17th from 5-6:30PM, the Jared Schonig Big Band will celebrate the release of their new CD at Birdland, 315 West 44th Street, NYC.
Mike Davis and TL Banks Release New Book DRUNK TALK
by Chloe Rabinowitz - Jul 8, 2021
Authors Mike Davis and TL Banks have announced their new book 'Drunk Talk'. 'Drunk Talk' is a one-of-a-kind book with something for everyone and will have you laughing hysterically as you are forced to question what you believe to be true.
JAZZ ON THE BACK DECK Returns to The Morris Museum
by A.A. Cristi - Apr 19, 2021
Stunning sunsets, social distance, and glorious live music combine for a series of unforgettable evenings.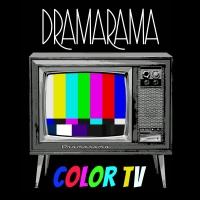 Dramarama Releases Color TV & Cinéma Vérité on Vinyl
by Sarah Jae Leiber - Apr 16, 2021
Dramarama's latest release, Color TV received major critical acclaim. Legendary music critic Robert Christgau added Color TV to his most coveted Dean's List  and called the album, 'the finest of an impressively consistent career.'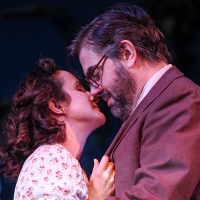 BWW Review: Syracuse Stage Presents TALLEY'S FOLLY
by Natasha Ashley - Nov 11, 2020
Syracuse Stage is one of only a few theatres across the country currently producing stage productions. The first production of their mainstage season is Talley's Folly under the always superb and detailed direction of Syracuse Stage's Artistic Director Robert Hupp. This fully staged production of Lanford Wilson's Pulitzer Prize-winning play has been filmed and is now available to patrons online through video on demand streaming.
Mike Davis Videos
STAGE TUBE: AMERICAN IDOL Golden Ticket Interview with Mike Davis
by BroadwayWorld TV - Jan 14, 2010
AMERICAN IDOL hopeful Mike Davis may have the most interesting day job of any other contestant on the show: he is an actor on a speedboat. As he tells during his Golden Ticket interview, Davis is part of the 'Codzilla' speedboat experience, a tourism attraction with a theatrical flair.