Latest News on Melanie Marnich
Latest News on Melanie Marnich
Melanie Marnich News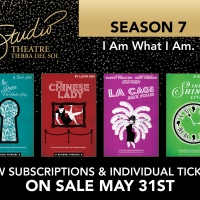 LA CAGE AUX FOLLES & More Announced for The Studio Theatre Tierra del Sol 2022/2023 Season
by Chloe Rabinowitz - Apr 22, 2022
In Season 7 at The Studio, for the first time, all four of their productions are set in the past. Although they are contemporary works, the settings span from the turn of the 19th century to the 1980s. Many of the conflicts in these plays parallel modern issues we still face today. Each story is focused on characters demanding to be seen and understood for who they are.
Celebrate Women's History Month With THESE SHINING LIVES at Clague Playhouse
by Chloe Rabinowitz - Feb 16, 2022
Clague Playhouse will present These Shining Lives by Melanie Marnich in honor of Women's History Month.
UofSC Theatre to Present THESE SHINING LIVES
by Chloe Rabinowitz - Feb 10, 2022
The University of South Carolina Dept. of Theatre and Dance will present These Shining Lives, a drama based on the tragic yet inspiring true story of the "radium girls," February 25 – March 4 at Drayton Hall Theatre.
Peacock Announces Straight to Series Order for APPLES NEVER FALL
by Michael Major - Feb 9, 2022
Peacock announced today the straight-to-series order of APPLES NEVER FALL, a limited series based on Liane Moriarty's (Big Little Lies, Nine Perfect Strangers) #1 New York Times Bestselling novel, which has sold over a million copies worldwide.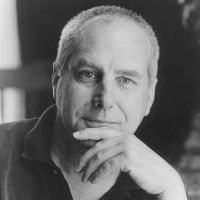 Lee Blessing to Join Actors Theatre of Indiana for Reading of Newest Play THE FAMILY LINE
by Chloe Rabinowitz - Oct 11, 2021
Actors Theatre of Indiana will have Pulitzer Prize, TONY and Olivier Award nominee Lee Blessing joining them for their TheatreLab #2 in The Studio Theater on November 13, 2021. The Studio Theater is located within The Center for the Performing Arts in Carmel, IN.
Actors Theatre Of Indiana Will Present Lee Blessing's Newest Play As Next In Theatre LAB Series
by Stephi Wild - Oct 9, 2021
If you've never had an opportunity to see an original production, you now have your chance. On Saturday, November 13, for a 2 p.m. Matinee, ATI will present TheatreLAB #2, The Family Line, by Lee Blessing.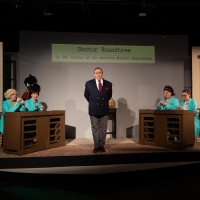 Photos: First look at Red Herring Productions' THESE SHINING LIVES
by Jerri Shafer - Sep 29, 2021
These Shining Lives, based on the book The Radium Girls by Kate Moore, chronicles the historic strength, heroism and determination of the women at the Radium Dial Company during the 1920s - 1930s. Catherine and her colleagues are becoming gravely ill by the day, but only through the acts of these brave and courageous women and their male allies were these women able to fight their town, the press, the medical community, and the corporation. Theirs is an inspirational story of survival in its most transcendent sense, as they refuse to allow the company that stole their health to kill their spirits or endanger the lives of those that come after them. Performances run September 30th thru October 17th, 2021 at Red Herring, 3723 S. High St. Columbus, Ohio (in the Great Southern Shopping Center). Thursdays - Saturdays at 8:00 PM; Sunday matinees at 2:00 PM. Tickets are $30 in advance, with 'pay what you will' available at the door. Patrons and staff will be required to wear a face covering over their nose and mouth while in the building. For more information or to purchase tickets, visit: https://www.redherringtheater.org/ or 614-723-9116.
SHIPWRECKED! to Open at Wellfleet Harbor Actors Theater
by Chloe Rabinowitz - Jun 11, 2021
Wellfleet Harbor Actors Theater will present Shipwrecked! An Entertainment—The Amazing Adventures of Louis de Rougemont (as Told by Himself) by Donald Margulies, directed by Daisy Walker and starring Rodney Witherspoon II, Jackie Davis, and Jackson Goldberg. Performances are June 30 – July 25 at 7:00 p.m.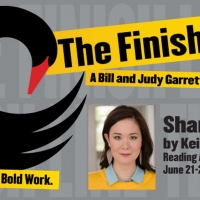 Cygnet Theatre Announces UCSD Playwriting MFA Program Partnership
by Stephi Wild - Jun 10, 2021
Each year a new class, comprised of one to two MFA Playwrights, will be given a commission through the partnership. Playwrights awarded The Finish Line Commission will be given a week-long workshop culminating in a public reading, a financial reward, and an assurance that the play will have an opportunity for a world premiere production at Cygnet.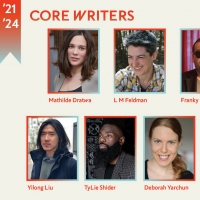 Playwrights' Center Announces 2021-2024 Core Writers
by Chloe Rabinowitz - May 24, 2021
As the industry and theater artists grapple with equity and the many issues facing the field, the 2021-2024 Core Writers Mathilde Dratwa, L M Feldman, Franky D. Gonzalez, Yilong Liu, TyLie Shider, Deborah Yarchun, and Nathan Yungerberg will be given the space and support to create over the next three years.