Latest News on Marika Kent
Stage Credits
Productions
[Off-Broadway, 2019]
Lighting Designer
[Off-Broadway, 2017]
Lighting Design
[Off-Broadway, 2010]
Assistant Lighting Designer
Stage
Productions
[Off-Broadway, 2019]
Lighting Designer
[Off-Broadway, 2017]
Lighting Design
[Off-Broadway, 2010]
Assistant Lighting Designer
Marika Kent News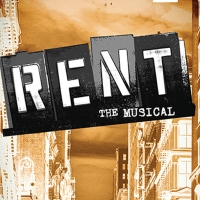 ACT of Connecticut to Present RENT
by A.A. Cristi - May 6, 2022
ACT of Connecticut has announced their fourth and final production of the 2021-2022 season – Jonathan Larson's RENT.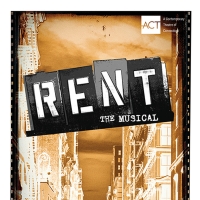 Cast Announced for RENT at ACT of Connecticut
by Chloe Rabinowitz - May 6, 2022
ACT (A Contemporary Theatre) of Connecticut has announced their fourth and final production of the 2021-2022 season – Jonathan Larson's RENT.  This Broadway smash hit musical will feature an all-star cast of performers.
BWW Review: GEM OF THE OCEAN at Portland Center Stage
by Krista Garver - Mar 23, 2022
GEM OF THE OCEAN is one of the last plays August Wilson wrote, but it's the first chronologically in his Century Cycle. Set in the 1900s, GEM OF THE OCEAN deals with questions of freedom and the balance between morality and law.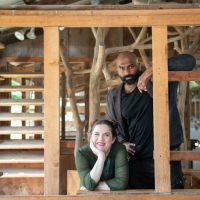 Donna Lynne Champlin and Nik Walker Will Lead Outdoor SWEENEY TODD at the Hangar Theatre Beginning Next Week
by Stephi Wild - Jul 14, 2021
The opening performance of Sweeney Todd by Hugh Wheeler with music and lyrics by Stephen Sondheim will begin Friday, July 23 at 7:30 PM. A preview performance will precede the opening on July 22 at 7:30 PM; matinee and evening performances will run through Saturday, August 7. Learn more about the production and how to purchase tickets here!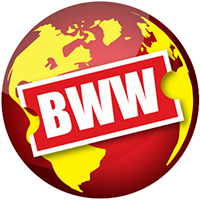 Lauren Petty And Shaun Irons Present ALL OVER EVERYWHERE
by A.A. Cristi - May 11, 2021
All Over Everywhere is an interdisciplinary media and performance installation which engages connections and confrontations between human beings and the imperiled natural world, by combining otherworldly video, live performance, sculptural and photographic elements, integrated lighting and a vibrant reactive sound score.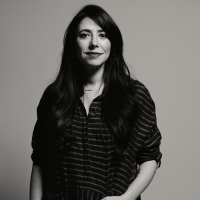 The Broad Stage Announces Five Artistic Partnerships Creating Newly Commissioned Works
by Chloe Rabinowitz - Apr 14, 2021
The Broad Stage has announced a new chapter in its artistic future – as a commissioner and producer of new work – centered around dynamic partnerships with a diverse mix of performers, directors, choreographers, composers, librettists, and arts venues – in the 2021-2022 through 2023-2024 seasons, with exact production dates to be announced.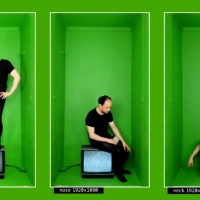 Theater In Quarantine Presents Tristan Tzara's THE GAS HEART On April 8
by A.A. Cristi - Apr 5, 2021
Theater in Quarantine, a pandemic performance laboratory from writer, director, and performer Joshua William Gelb and choreographer Katie Rose McLaughlin, is proud to present a new adaptation of Tristan Tzara's The Gas Heart that marks the centennial of the Dada masterpiece.
Theater Artists Adapt DAMASCUS. IT'S IN SYRIA For An Instagram Audience
by Chloe Rabinowitz - Sep 22, 2020
Originally staged as a solo show and performed at Dixon Place in 2018, DAMASCUS. IT'S IN SYRIA. has been re-conceived as a digital play for Instagram which will launch on Saturday, September 26.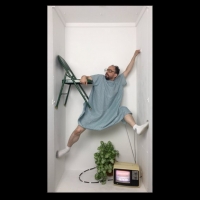 Theater in Quarantine Continues with HYPOCHONDRIAC!¹ Performed by Joshua William Gelb, Featuring Jessie Shelton
by Chloe Rabinowitz - Jun 30, 2020
Theater in Quarantine is a new performance laboratory from writer/director/performer Joshua William Gelb dedicated to the exploration of the theatrical experience inside the digital space. On Thursday, July 2nd, Theater in Quarantine will premiere HYPOCHONDRIAC!¹ the first installment of a new adaptation of Molière's The Imaginary Invalid.
Fringe and Fur Presents THE HOPELESSLY HOPELESS STORY OF ALL GOOD GIRLS
by Stephi Wild - Feb 1, 2020
Fringe and Fur will premiere The Hopelessly Hopeless Story of All Good Girls at The Brick Theater in Williamsburg. This production will announce The Brick's inaugural season under new artistic leadership.