Latest News on Marc Brenner
Marc Brenner News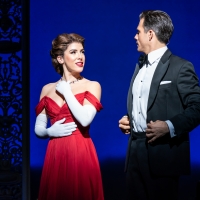 Photos: All New Photos of Courtney Bowman and Andy Barke in PRETTY WOMAN THE MUSICAL
by Stephi Wild - Nov 18, 2022
All new production photos have been released for PRETTY WOMAN: THE MUSICAL at the Savoy Theatre starring Courtney Bowman as Kit De Luca and Andy Barke as Happy Man/Mr Thompson.
Photos: Inside Rehearsal For THE WIZARD OF OZ at Leicester Curve
by Stephi Wild - Nov 1, 2022
There's no place like Curve this Christmas as the theatre reveals the full cast of its festive musical The Wizard of Oz. Check out rehearsal photos here!
Photos: See Emma Corrin & More in Rehearsals for ORLANDO at the Garrick Theatre
by Chloe Rabinowitz - Oct 27, 2022
Orlando, Neil Bartlett's new version of Virginia Woolf's novel, opens at the Garrick Theatre on 5 December 2022, with previews from 25 November, and runs until 25 February 2023. Michael Grandage directs Emma Corrin in the title role. Get a first look at the cast in rehearsals here!
Review Roundup: Critics Weigh in on TAMMY FAYE From Elton John and Jake Shears at the Almeida Theatre
by Review Roundups - Oct 26, 2022
The Almeida Theatre presents the world premiere of Tammy Faye, a new musical from Elton John, Jake Shears and James Graham, directed by Almeida Artistic Director Rupert Goold. The cast includes Katie Brayben, Andrew Rannells and Zubin Varla. Read reviews for the new musical below!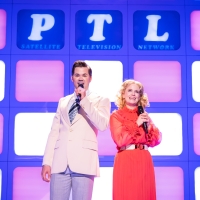 Review: TAMMY FAYE, Almeida Theatre
by Cindy Marcolina - Oct 26, 2022
Rupert Goold directs a sanitised tale of faith, love, and financial fraud with a cast led by Andrew Rannells and Katie Brayben as the Bakkers - the couple who changed the face of American Christianity by broadcasting "24 hours per day, seven days a week until the second coming" in the 70s and 80s. It's a camp production, clearly pre-packaged for the West End, that's too abridged in its retelling of the story to hit the mark.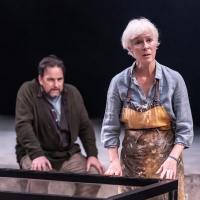 Photos: First Look at Sheffield Theatres' Climate Emergency Double Bill, THE CONTINGENCY PLAN
by Stephi Wild - Oct 19, 2022
All new photos have been released from Sheffield Theatres' Climate Emergency Double Bill, The Contingency Plan, by Steve Waters.
Review: LA BOHÈME, Royal Opera House
by Michael Higgs - Oct 15, 2022
Focusing on uncontroversial flamboyance, Richard Jones's revival of his 2017 production of La bohème is a visual spectacle with plenty to please the eye.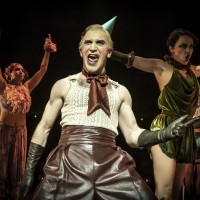 Photos: First Look at Callum Scott Howells, Madeline Brewer, and More in CABARET; New Cast Announced
by Stephi Wild - Oct 11, 2022
Check out all new photos of the new cast of Cabaret, including Callum Scott Howells as Emcee, Madeline Brewer as Sally Bowles, and more!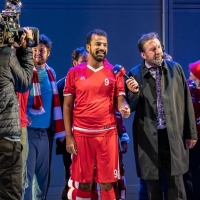 Review: GODS OF THE GAME, Grange Park Opera
by Gary Naylor - Oct 7, 2022
Football opera land perfectly between the Women's Euros and the Men's World Cup finding plenty of common ground to delight fans of both art forms
Review: THE BAND'S VISIT, Donmar Warehouse
by Cindy Marcolina - Oct 7, 2022
Longurst directs with refreshing accuracy and delicate sophistication, creating visual dynamics that make the space feel immense. It's simply sublime, mandatory viewing for a lesson on empathy, kindness, and the power of music.
Marc Brenner Videos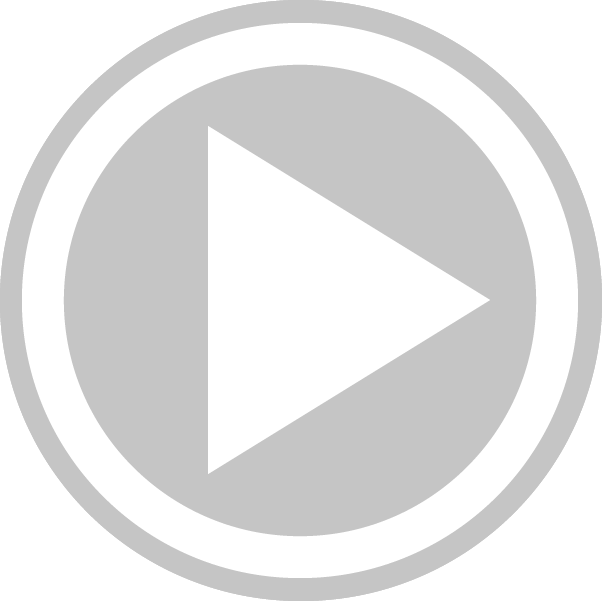 BWW Review: KNIVES IN HENS, Donmar Warehouse
by Rona Kelly - Aug 24, 2017
'I must look close enough to discover what it is'. Uttered by one of the characters in Knives in Hens, the same could be said of the play itself. Obscuring and drawn out at points, an impressive cast and some illuminating lighting shine through, rediscovering this classic in the Donmar Warehouse's revival.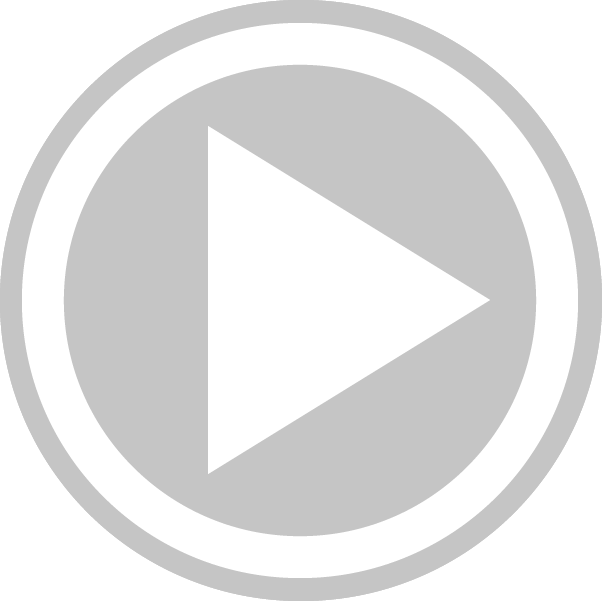 Wigs Galore! First Look at the Wigs from FROZEN!
by BWW News Desk - Aug 9, 2017
Prior to Broadway, Frozen will play its out-of-town tryout at the Buell Theatre in the Denver Center for the Performing Arts August 17 - October 1, 2017. Below, check out a sneak peek at the Frozen wig room, shared by director Michael Grandage on his Instagram!