Latest News on Logan Vaughn
Stage Credits
Productions
[US Tour, 2021]
Associate Director
[Off-Broadway, 2019]
Director
 
Stage
Productions
[US Tour, 2021]
Associate Director
[Off-Broadway, 2019]
Director
Logan Vaughn Awards and Nominations
 
Outer Critics Circle Awards - 2019 - Outstanding Director of a Play
Logan Vaughn, The Light
Logan Vaughn News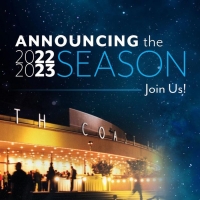 South Coast Repertory Announces 2022-23 Season
by Stephi Wild - Jun 28, 2022
South Coast Repertory announced today its 2022-23 season, which centers around a bold rotating repertory of two plays written 80 years apart with common themes—one an American classic, the other a contemporary hit—one world premiere musical, one world premiere drama, a play with music featuring the hits of Nina Simone and a new take on a children's classic.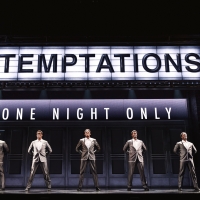 Photos: Get A First Look At AIN'T TOO PROUD On Tour
by BWW Staff - Jan 26, 2022
BroadwayWorld has an exclusive first look at the cast of Ain't Too Proud in action! Leading the cast of Ain't Too Proud as The Temptations are Jalen Harris as 'Eddie Kendricks,' Harrell Holmes Jr. as 'Melvin Franklin,' James T. Lane as 'Paul Williams,' and joining directly from the Broadway company are Marcus Paul James as 'Otis Williams,' and Elijah Ahmad Lewis as 'David Ruffin.'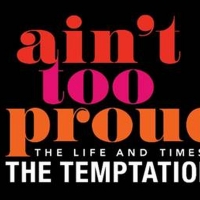 AIN'T TOO PROUD â€" THE LIFE AND TIMES OF THE TEMPTATIONS is Coming to the Citizens Bank Opera House
by Chloe Rabinowitz - Jan 24, 2022
AIN'T TOO PROUD – THE LIFE AND TIMES OF THE TEMPTATIONS is coming to the Citizens Bank Opera House.  Performances April 19 – May 1, 2022 as part of the Lexus Broadway In Boston Season.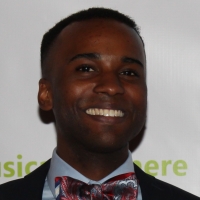 Jordan Barrow to Become First Black Actor to Assume the Role of Boq in WICKED on Broadway
by A.A. Cristi - Dec 7, 2021
This evening, Wicked on Broadway, will welcome actor Jordan Barrow to its principal cast in the role of Boq. The role marks Barrow's Broadway debut, as well as the first Black actor to play the role in North America.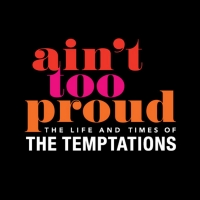 AIN'T TOO PROUD is Coming to The Fox Theatre in March
by Chloe Rabinowitz - Nov 12, 2021
Fifth Third Bank Broadway in Atlanta has announced the First National Tour of AIN'T TOO PROUD – THE LIFE AND TIMES OF THE TEMPTATIONS, the new Broadway smash hit musical that will play in Atlanta at the Fox Theatre March 8-13, 2022 as part of the Fifth Third Bank Broadway in Atlanta 40th anniversary season.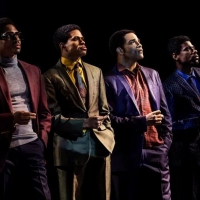 AIN'T TOO PROUD First National Tour Announces Complete Casting
by Stephi Wild - Oct 26, 2021
After a week of public performances at Durham Performing Arts Center, the tour will officially launch at the Kennedy Center in Washington D.C. this December, before continuing to 50+ cities across North America, including a homecoming to The Temptations roots in Detroit.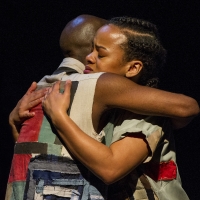 Colt Coeur Presents THE HOLIDAY CRAPTACULAR: LET'S CLOSE OUT 2020 FOR GOOD!
by A.A. Cristi - Nov 16, 2020
Colt Coeur's 4-show fall season continues on November 21st, with a livestream performance reuniting  the 2019 world premiere cast of Stacey Rose's award-winning America v. 2.1, directed by Logan Vaughn. The cast includes Ansa Akyea, Jordan Barrow, Kalyne Coleman, Peterson Townsend & Peggy Pharr Wilson. Choreography/movement is by Kevin Boseman, sound design by Luqman Brown, and Norman Anthony Small stage manages. 
Tune in to the New Historical Fiction Podcast THE AGITATORS: THE STORY OF SUSAN B. ANTHONY AND FREDERICK DOUGLAS
by Chloe Rabinowitz - Oct 28, 2020
The Women's Suffrage Centennial Commission, the National Park Service, and public media organization PRX today announced a new historical fiction audio drama podcast: 'The Agitators: The Story of Susan B. Anthony and Frederick Douglass.'
CPH's Next Installment Of Theatre Thursday EXPLORES VOTING RIGHTS IN AMERICA
by A.A. Cristi - Oct 13, 2020
Cleveland Play House continues its virtual 105th Season with the second installment of the monthly series, Theatre Thursday: Ohio Votes! on October 15th at 7:00 pm. 
Colt Coeur Announces 2020-2021 Resident Playwrights and Directors
by Chloe Rabinowitz - Oct 12, 2020
Colt Coeur is welcoming 3 additional artists (playwrights Bleu Beckford Burrell, Adrienne Dawes, and Noelle Viñas) to its Residency Program, with 4 of last year's Residents (directors Tara Elliott, J. Mehr Kaur, and Portia Krieger, and playwright Emma Goidel) opting to extend their Residency through 2021 (due to the unique impact of the Covid-19 pandemic).
Logan Vaughn Videos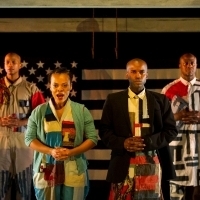 Photo Flash: AMERICAN V. 2.1: THE SAD DEMISE AND EVENTUAL EXTINCTION OF THE AMERICAN NEGRO at Barrington Stage
by Alan Henry - Jun 21, 2019
BroadwayWorld has a first look at America v. 2.1 at Barrington Stage! Check out production photos!
Logan Vaughn Frequently Asked Questions
What awards has Logan Vaughn been nominated for?
Outstanding Director of a Play (Outer Critics Circle Awards) for The Light .