Latest News on Jully Black
Jully Black News
Canadian Stage Adds Dan Mangan, Hawksley Workman, KUNE, and Martha Wainwright To Summer Music Series
by Stephi Wild - May 17, 2022
Following the previous announcement that the dynamic 2022 Dream In High Park program would include, for the first time ever, a summer music festival celebrating the joy of live music in the great outdoors, Canadian Stage is thrilled to announce the complete Festival line-up today. The Festival boasts a series of six unmissable live concerts surrounded by the glorious mature High Park Forest and canopied by the city night skies.
Canadian Stage Announces Summer Season Filled With Music
by Stephi Wild - Apr 12, 2022
In the summer of 2021, as live performance slowly began again after a long hiatus, Canadian Stage brought the beloved High Park Amphitheatre back to life with a robust program of live theatre, music, dance, and film presented in collaboration with nineteen partner organizations and including twenty-one productions and events, engaging over 150 artists, and welcoming over 13,000 audience members – all re-connecting communities around the dream of live performance.
December Concerts Announced At The Royal Conservatory Of Music
by A.A. Cristi - Nov 8, 2021
December concerts have been announced at The Royal Conservatory of Music. Get full details here.
Same As Me Releases 'Just Right'
by Chloe Rabinowitz - Oct 4, 2021
Just like candy or cake, that feeling of everything being 'just right' when you're with that special someone is simple and sweet, and Toronto-based rapper and singer-songwriter same as me celebrates that pure and uncomplicated joy with her aptly-titled new single 'Just Right' - available now.
The Royal Conservatory Announces 2021/22 Concert Season
by Chloe Rabinowitz - Aug 31, 2021
Dr. Peter Simon, Michael and Sonja Koerner President & CEO of The Royal Conservatory of Music, Mervon Mehta, Executive Director of Performing Arts, and James Anagnoson, Dean of The Glenn Gould School, today revealed details of the diverse concerts that will make up the 13th concert season at The Royal Conservatory of Music.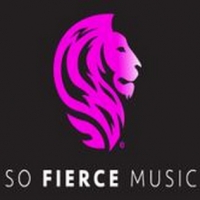 So Fierce Music Partners With Renown Choreographer Hollywood Jade
by Stephi Wild - Aug 11, 2021
As a Creative Director and Choreographer, Hollywood Jade is a much sought-after talent, working alongside some of North America's leading performers and artists. Hollywood Jade joins So Fierce Music to train and work with their artists on presence, movement, and choreography as they expand into video production and TV content.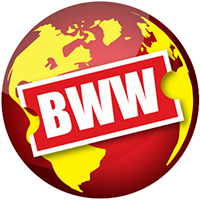 Toronto Symphony Orchestra to Present MESSIAH/COMPLEX
by A.A. Cristi - Nov 9, 2020
Premiering this December, the multi-award-winning innovative team at Against  the Grain Theatre (AtG) is proud to present a bold interpretation of Handel's Messiah, accompanied by and in partnership with the Toronto Symphony Orchestra (TSO), and co-directed by  Joel Ivany, the Founding Artistic Director of AtG, Reneltta Arluk, Director of Indigenous Arts  at Banff Centre for Arts and Creativity. Messiah/Complex will premiere online on December  13, 2020 on AtG TV.  
The Royal Conservatory of Music Announces November and December Updates
by Chloe Rabinowitz - Oct 28, 2020
Under current Government of Ontario regulations for performing arts venues, The Royal Conservatory is unable to have audiences in their venues until November 21st, at the earliest. However, they remain committed to bringing extraordinary music and will continue to present online concert livestreams.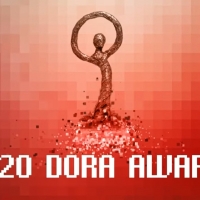 Winners Announced for Toronto's 2020 Dora Awards!
by Chloe Rabinowitz - Jun 30, 2020
The annual Dora Awards celebrate excellence in professional theatre, dance and opera in a ceremony that includes 46 Dora Awards, the Silver Ticket Award, and the Jon Kaplan Audience Choice Award.
VIDEO: Tune in to the 41st Dora Awards, Honoring Toronto Theatre, Tonight at 7:30pm!
by Stephi Wild - Jun 29, 2020
The 41st annual Dora Mavor Moore Awards are being held virtually tonight, June 29, at 7:30pm.