Latest News on John Darling
Latest News on John Darling
Stage Credits
Productions
[Off-Broadway, 1983]
Sound Designer
Photos
Michael McGurk as 2nd Twin, Sarah Marie Jenkins as 1st Twin, Aidan Winn as John Darling, Joshua Davis as Michael Darling, Jenn Colella as Peter Pan (back), Andy Richardson as Slightly and Maria Briggs as Tootles
From: 
Date:
07/22/2015
John Darling News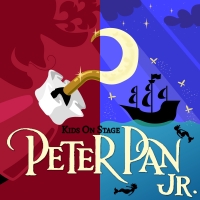 Virginia Children's Theatre to Present PETER PAN, JR.
by Chloe Rabinowitz - Mar 18, 2022
Every year during Spring Break, Virginia Children's Theatre hosts a Spring Break Camp where youth actors learn, rehearse and produce a fully staged musical in just one week. This year's Spring Break/VCT Kids On Stage production will be PETER PAN, JR. and will take the stage April 15 and 16.
National Youth Theater Presents PETER PAN in March
by Stephi Wild - Feb 3, 2022
National Youth Theater (NYT) announces their upcoming production of the Tony Award-winning musical Peter Pan.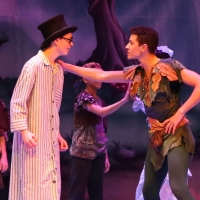 Photo Flash: PETER PAN & TINKER BELL: A PIRATES' CHRISTMAS At Laguna Playhouse
by A.A. Cristi - Dec 6, 2019
Laguna Playhouse Artistic Director Ann E. Wareham, Executive Director Ellen Richard and Lythgoe Family Panto (LFP) presents Lythgoe Family Panto's PETER PAN AND TINKER BELL: A PIRATES' CHRISTMAS,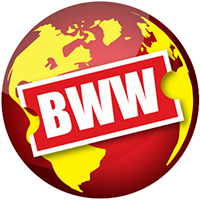 Colorado Ballet Announces Mid-Season Promotions
by A.A. Cristi - Nov 27, 2019
Ahead of opening the 59th annual production of The Nutcracker on Nov. 30, Colorado Ballet announces the promotion of four Corps de Ballet Dancers: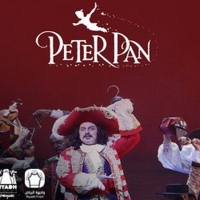 PETER PAN Lands In Saudi Arabia For The First Time
by Chloe Rabinowitz - Nov 20, 2019
In an unprecedented move toward exposing western culture to the east, Poets International has brought PETER PAN, one of Broadway's greatest and most classic wonders in family entertainment to the grand stage at Riyadh, Saudi Arabia. Just seven weeks after the announcement was made that Saudi Arabia was opening up to foreign tourists with new visas, Saudi citizens are embracing the timeless story of PETER PAN with children young and old singing along and even dancing in the aisles. With sweeping reforms currently happening in Saudi Arabia, this performance not only brings a much beloved western art form to its citizens -- live Broadway Musical Theatre -- but also introduces family-friendly fun, that can be shared together. The musical production builds to a fervor pitch as thousands of Saudis yell out 'I believe in fairies...' to save Tinker Bell from an untimely death.
PETER PAN Announced At Storyhouse, Chester
by A.A. Cristi - Nov 12, 2019
Storyhouse in Chester will stage a brand new version of Peter Pan this Christmas.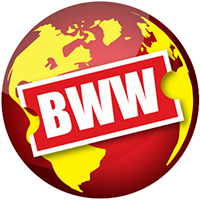 Fulton Theatre Will Present PETER PAN and TWAS THE NIGHT BEFORE CHRISTMAS
by Stephi Wild - Nov 6, 2019
Believe in magic this Holiday Season at the Fulton Theatre! Peter Pan flies in, November 14 through December 29, with previews November 12 & 13. An adventure for the entire family, Peter Pan is being produced on the grand scale of the Fulton's Beauty and the Beast.
Shakespeare Theatre Company Has Announced Cast For PETER PAN AND WENDY
by Chloe Rabinowitz - Oct 31, 2019
Shakespeare Theatre Company has announced the cast of Peter Pan and Wendy (previously announced as Peter Pan), a reimagining of J.M. BARRIE's classic work by 'America's Most-Produced Playwright' (American Theatre) LAUREN GUNDERSON (Ada and the Engine, Silent Sky). This world premiere will be onstage for the holidays at Sidney Harman Hall from December 3, 2019-January 12, 2020.
Re-Imagining Of PETER PAN Flies Into Birmingham Repertory Theatre
by Stephi Wild - Oct 23, 2019
A thrilling re-imagining of Peter Pan flies into Birmingham Repertory Theatre for Christmas 2019. Directed by Liam Steel, this new staging of the classic story will play from 30 November to 19 January.
John Darling Videos
STAGE TUBE: Let It Go (Pop Male Version by Daniele Carta Mantiglia)
by Nino Prattico - Jan 14, 2014
It's Frozen-mania! In recent weeks, many YouTubers have posted their own cover of Let It Go, the most successful song of the brand new Disney movie FROZEN. The song, written by Robert Lopez (Avenue Q, The Book Of Mormon) and Kristen Anderson-Lopez, has caught the attention of performers all over the world and - thanks to the web, which allows us to find these hidden gems - today we put you before this 'Pop Male Version' made by Daniele Carta Mantiglia, a promising young Italian performer.