Latest News on Joe Velez
Joe Velez News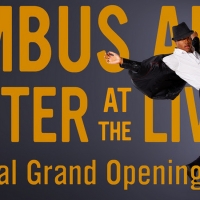 The Virtual Grand Opening Of The Nimbus Arts Center At The Lively Announced
by A.A. Cristi - Aug 25, 2020
Join Nimbus, September 12, 2020 at 7pm EDT for the  Virtual Grand Opening of the Nimbus Arts Center at the Lively!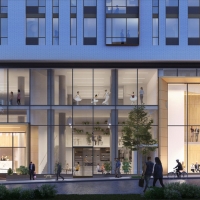 Nimbus Arts Center at the Lively Opens September 12 with Virtual Grand Opening
by A.A. Cristi - Aug 13, 2020
In Fall 2020, Nimbus will move into the Nimbus Arts Center at the Lively, a 15,000 sq. ft. state-of-the-art facility in Jersey City's Powerhouse Arts District which will house the non-profit organization's professional dance company, school of dance, performing arts presentations, visual arts program, and office headquarters.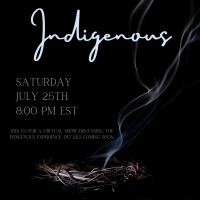 INDIGENOUS: No Peeking Goes Virtual
by Stephi Wild - Jul 11, 2020
No Peeking Theatre has begun a virtual reopening, by producing their repertoire for an online experience that is free to the public. On July 25th, they will release their second show online, titled INDIGENOUS.
Photo Flash: First Look at MOTHER LEEDS: A Blindfolded Horror Story
by A.A. Cristi - Jan 23, 2020
Set in the early 1900's Pine Barrens of New jersey, MOTHER LEEDS is a story that places the audience in the immersive role of Sam, the 12th child of stern, on-edge, and frightening, Jane Leeds. Sam discovers the youngest estranged sibling; a brother, who is locked away from the rest of the family. The story takes place during three pivotal days in the life of a religious, ostracized family in the care of a single mother, placing us in the shoes of a child, riddled with curiosity and fear.
No Peeking Brings Mother Leeds To The FRIGID NYC Festival
by A.A. Cristi - Jan 22, 2020
MOTHER LEEDS is a historical horror story rooted in New Jersey Legend: The Jersey Devil.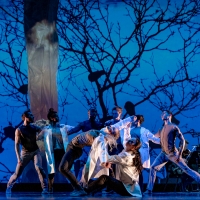 BWW Interview: Nimbus Dance Works Brings Equity Home
by Juan Michael Porter II - Dec 4, 2019
On the cusp of Nimbus Dance Works' 15th Anniversary season, artistic director and former Martha Graham Company soloist, Sam Pott, spoke with me about his company's new building and endless pursuit of fighting for greater support of the arts. The only question I had was, 'Why aren't more people talking about Sam Pott?'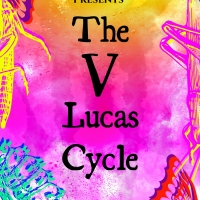 No Peeking Theatre and The Paper Mill Will Present the Philadelphia Premiere of THE V. LUCAS CYCLE
by Chloe Rabinowitz - Nov 5, 2019
No Peeking Theatre and The Paper Mill have announced the Philadelphia premiere of The V. Lucas Cycle. The show will be held Dec. 20th-Dec. 22nd 2019 at 7:30 PM. Performances will be held at The Paper Mill Theater Space, located at 2825 Ormes Street in Philadelphia.
Photo Flash: BOUND Looks At Impact Of The Wall On Native American Land
by Stephi Wild - Apr 29, 2019
American Indian Artists Inc. (AMERINDA) will present the World Premiere of BOUND, written and directed by Tara Moses. Previews began on April 25 at Theatre for the New City with opening night slated for May 3.

Billy And Howie Seago To Receive Gregory A. Falls Sustained Achievement Award
by A.A. Cristi - Sep 20, 2018
Theatre Puget Sound (TPS) and the Gregory Awards announce today that brothers Billy and Howie Seago will be recognized for their contributions to the Seattle theatre community.