No Peeking's INDIGENOUS Gives Volume To Native Voices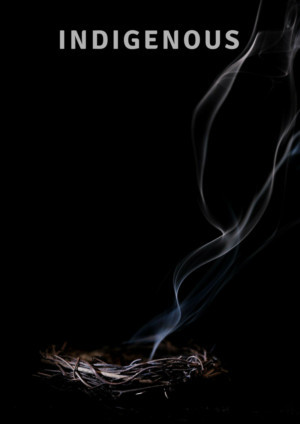 No Peeking Theatre presents INDIGENOUS; A discussion of the Native Experience
INDIGENOUS, runs June 8th-10th at 8:00 PM, at the Rushmore Building: 17 Division Street Jersey City NJ 07302
"I could not be more proud and more passionate to present this compilation of written works. This has been in development for almost a year, but all good things come to us with time. "
-Amanda Levie, founder of No Peeking Theatre
INDIGENOUS is a compilation of stories, poems, songs, and narratives that discuss the Indigenous Experience. Following suit of previous shows like BLACKOUT and In Lak' Ech, the show sets out to invoke a hard discussion by confronting issues through the vein of genuine experience. From blood quantum, stereotypes, and identity, to rituals, songs, and poems, INDIGENOUS implores the audience to absorb some of the most authentic, beautiful, uncomfortable, ugly truths about who and what "America" really is.
Derived and retold from first hand accounts to third person research on case studies, INDIGENOUS delves into understanding respecting and exploring the experiences, truths, and culture with several viewpoints of and by Indigenous People. This showcase is part of No Peeking Theatre's mission to create a platform for underrepresented populations to have their inspirational and important stories told within the homogenous world of theatre. No Peeking attempts to break that barrier with every show they produce encouraging diversity in every facet of production from design to acting to directing.
INDIGENOUS Creators
Written By Kristina Acevedo, Luane Acevedo, Cynthya Blandino, Tureygua Inaru, Autumn Silvas, David Lee Herring, Tara Moses, Carla Bell, Josh Allamon, and Gabriel Cummings
Directed By Amanda Levie
Designed By: Joe Velez, Megan Bandelt, and Jennel Pruneda
INDIGENOUS shows: Friday-Sunday, June 8-10th
For more information or to purchase tickets visit: www.nopeekingtheatre.com
The Rushmore
17 Division St.
Jersey City NJ 07302