Latest News on Jarrett Ott
Jarrett Ott News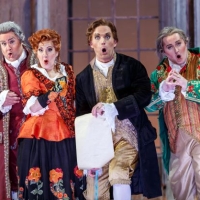 Photos: Pittsburgh Opera Presents THE MARRIAGE OF FIGARO
by Chloe Rabinowitz - Nov 7, 2022
Pittsburgh Opera is presenting Mozart's 'The Marriage of Figaro' at the Benedum Center on Nov. 5, 8, 11, and 13. See photos here!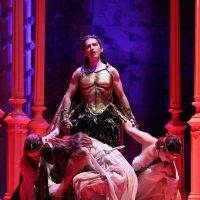 BWW Reviews: Santa Fe's Back with a MIDSUMMER Treat and a LORD-ly Mishap
by Richard Sasanow - Aug 4, 2021
There are a number of parallels between the two operas I saw in Santa Fe (NM) this past weekend: The Benjamin Britten/Peter Pears treatment of Shakespeare's A MIDSUMMER NIGHT'S DREAM and the world premiere of the John Corigliano/Mark Adamo THE LORD OF CRIES. The first was, for me at least, an all-around, marvelous success, while the other was a disappointment.
North Carolina Opera Announces 2021-22 Season
by Chloe Rabinowitz - Jun 10, 2021
North Carolina Opera's General Director, Eric Mitchko has announced the company's upcoming 2021-22 season. The season will open on November 14 with Beethoven's only opera FIDELIO, followed by two timeless classics, Puccini's LA BOHÈME (Jan. 28 & 30) and Mozart's THE MAGIC FLUTE (Apr. 8 & 10).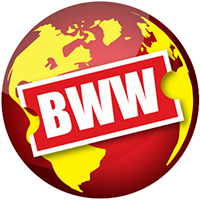 Music Of Remembrance To Stream Rare Jake Heggie/Gene Scheer Double-Bill
by A.A. Cristi - Mar 5, 2021
This June, Music of Remembrance will stream a special all-new production of two works by composer Jake Heggie and librettist Gene Scheer: For a Look or a Touch and Intonations: Songs from the Violins of Hope.
VIDEO: Philadelphia Opera Singer Jarrett Ott, Who Was Married By Ruth Bader Ginsberg, Remembers Her
by Stephi Wild - Sep 26, 2020
Jarrett Ott, a Philadelphia opera singer, was married to his husband by Justice Ruth Bader Ginsberg two summers ago. He recently remembered her in an interview with CBS.
BWW Review: UNSHAKEABLE at Home Computer Screens
by Maria Nockin - Aug 29, 2020
On Friday evening August 28, Santa Fe Opera screened a filmed performance of Joseph Illick and  Andrea Fellows Waltersa?? one-act opera UnShakeable, composed for the a?oeShakespeare 400a?? celebration in 2016. Meridian had lost her memory due to a pandemic of a?oeerasure,a?? but Wyatt still retained some memories of the past and his love for Meridian.
David Lang's PRISONER OF THE STATE To Be Released in June
by Chloe Rabinowitz - May 15, 2020
The New York Philharmonic and Music Director Jaap van Zweden's World Premiere performances of David Lang's prisoner of the state will be released in digital and physical formats on June 26, 2020, on Decca Gold, Universal Music Group's US classical music label.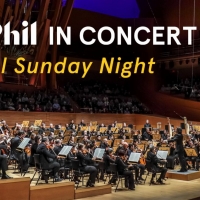 LA Philharmonic And Classical KUSC Radio Announce 2020 Broadcast Series
by A.A. Cristi - Apr 22, 2020
The Los Angeles Philharmonic and Classical KUSC continue their annual radio broadcast partnership, reaching listeners across Southern and Central California. Concerts recorded during the LA Phil's 2019/20 season feature the orchestra with an impressive roster of guest artists and conductors, and an eclectic repertoire including the world premiere of Esteban Benzecry's Piano Concerto, a?oeUniversos infinitos.a??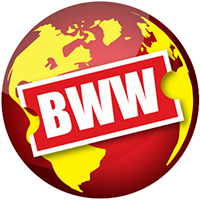 MOR Returns To Bay Area With Music By Jake Heggie
by Stephi Wild - Mar 11, 2020
On Tuesday, May 19, 2020 at 7:30 p.m., Music of Remembrance (MOR) presents a concert at the San Francisco Conservatory of Music's Caroline H. Hume Concert Hall featuring a rare double bill of works by the incomparable team of composer Jake Heggie and librettist Gene Scheer. Tickets are $60 and $75 and available at www.musicofremembrance.org.
BWW Review: COSI FAN TUTTE at Santa Fe Opera
by Maria Nockin - Jul 27, 2019
On July 26, 2019, Santa Fe Opera presented R. B. Schlather's rambunctious production of W. A. Mozart's dramma giocoso Così fan tutte. His first act started with Don Alfonso as a cowboy and the two couples, Fiordiligi with Gugliemo and Dorabella with  Ferrando dressed in tennis whites. Amanda Majeski, who has sung several leading roles at Santa Fe,  showed herself to be a capable Fiordiligi whose top notes bloomed with silver magic as she romped around the stage. For a?oeCome Scoglioa?? (a?oeLike a rocka??), she was comedically impassive and for a?oePer pietàa?? (a?oeFor pitya??) she truly begged for forgiveness as she used every note in her wide range to encompass the  scope of Mozart's writing.  whose top notes bloomed with silver magic as she romped around the stage.
Jarrett Ott Videos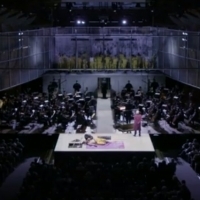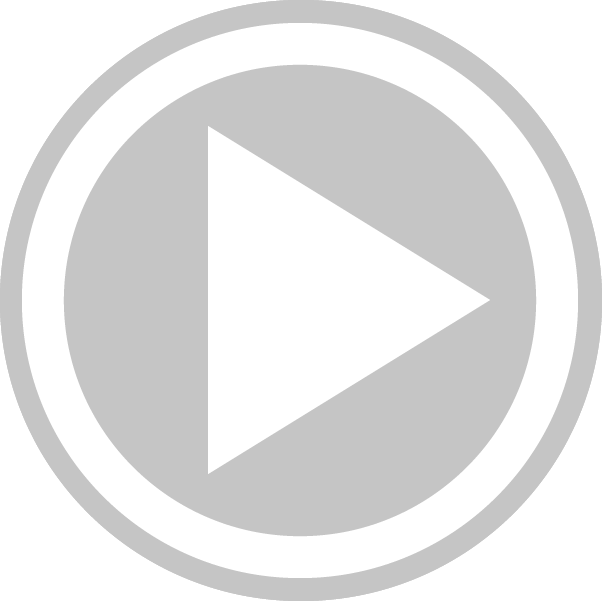 VIDEO: Opening Night Highlights From PRISONER OF THE STATE Opening Night At the NY Philharmonic
by Stage Tube - Jun 7, 2019
Last night Jaap van Zweden and the New York Philharmonic gave the World Premiere performance of David Lang's prisoner of the state - a fully staged reimagining of Beethoven's Fidelio, directed by Elkhanah Pulitzer. The program concludes the Orchestra's three-week Music of Conscience series, exploring how composers respond to the social and political issues of their times.