Date of Birth: July 01, 1934 (87)
Birth Place: Toledo, OH, USA
Latest News on Jamie Farr
Stage Credits
  [Off-Broadway]
Original Off-Broadway Production, 2008
Dominic
Arthur
Harry
  [Broadway]
Broadway Revival, 1992
Nathan Detroit [Replacement]
Stage
Performances
  [Off-Broadway]
Original Off-Broadway Production, 2008
Dominic
Arthur
Harry
  [Broadway]
Broadway Revival, 1992
Nathan Detroit [Replacement]
Jamie Farr News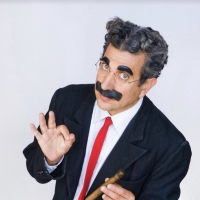 North Coast Repertory Theatre to Stage AN EVENING WITH GROUCHO
by Marissa Tomeo - Apr 8, 2022
Award-winning actor/director Frank Ferrante re-creates his acclaimed New York and London stage portrayal celebrating America's greatest comedian - Groucho Marx.  You will feel as though Groucho is back, as Ferrante sings, dances and performs classic routines on the North Coast Rep stage, May 2nd & 3rd, 2022 at 7:30pm.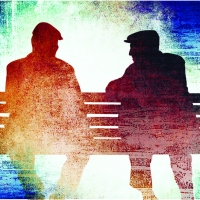 TWO JEWS, TALKING Comes to Flat Rock Playhouse in March
by Stephi Wild - Feb 24, 2022
Don't miss the Emmy, Tony, and Golden Globe award winning duo in a brand new side-splitting piece written by Ed. Weinberger. Television stars Hal Linden (Barney Miller) and Bernie Kopell (The Love Boat) will star in the staged reading of Two Jews, Talking.
Legendary Actor Ed Asner Dies at 91
by Team BWW - Aug 29, 2021
Legendary actor, activist and philanthropist Ed Asner passed away peacefully on Sunday morning, surrounded by family at 91.
Ed Asner and Jamie Farr to Star in TWO JEWS, TALKING at Flat Rock Playhouse
by Chloe Rabinowitz - Jul 26, 2021
Flat Rock Playhouse is bringing back the mainstage in an iconic way! Television veterans, Ed Asner of The Mary Tyler Moore Show, and Jamie Farr of M*A*S*H will star in the staged reading of Two Jews, Talking at Flat Rock Playhouse.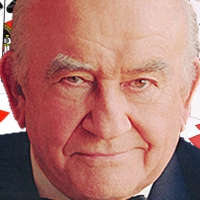 BWW Interview: Acting Perennial Ed Asner In ANOTHER GIN GAME & Always In Another Show
by Gil Kaan - Jul 6, 2021
Theatre 40 will be presenting a staged reading of Gary Kaskel's ANOTHER GIN GAME starring Ed Asner and Ruta Lee with Donté Ashon Green July 18, 2021. I have the delightful pleasure of talking to Ed, not only on ANOTHER GIN GAME, but on highlights of his incredibly long-lasting acting career. When I tried to thank him for all the previous times he's graciously posed for my camera and chatted with me at various charity events, he playfully deflected with, "But I'm a son of a bitch now!"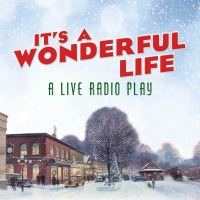 Music Theatre Of CT Presents IT'S A WONDERFUL LIFE: A LIVE RADIO PLAY
by Chloe Rabinowitz - Nov 23, 2020
Music Theatre of Connecticut MainStage will continue its 34th Season with It's a Wonderful Life: A Live Radio Play, just in time for the holiday season.
BD Wong, Karen Olivo, Tonya Pinkins and More to be Featured on Season 2 of LIVE AT THE LORTEL Podcast
by Chloe Rabinowitz - Oct 1, 2020
The Lucille Lortel Theatre has announced its initial guest lineup for the second season of their 'Live at The Lortel' podcast. The upcoming season is filled with award winning actors that grace stages off and on Broadway, leading theater administrators, and thought-provoking playwrights and directors.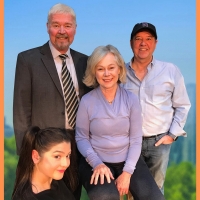 MTC MainStage Will Bring SYLVIA, a Modern Romantic Comedy About a Marriage and a Dog, To Fairfield County
by Chloe Rabinowitz - Jan 16, 2020
Music Theatre of Connecticut MainStage, Fairfield County's professional award-winning theatre company currently in its 33rd Season, will start the new year off with Sylvia, by A.R. Gurney. Sylvia is a smart, playful, and occasionally gritty comedy about two 'empty-nesters' who meet a dog that quickly becomes a bone of contention between them and tests their marriage to a hilarious and touching degree. Sylvia will run February 7th-23rd with performances on Fridays at 8pm, Saturdays at 4pm and 8pm and Sundays at 2pm.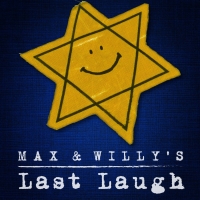 Henry Wishcamper And Grammy-Winning John McDaniel Bring MAX & WILLY'S LAST LAUGH To Life in Staged Reading
by Chloe Rabinowitz - Nov 18, 2019
When German star, comedian Max Ehrlich, and his best friend, composer Willy Rosen were caught in Holland in 1942 and sent to the Westerbork Transit Camp, the commandant recognized Max and made him an offer he couldn't refuse: Every Monday night before the train leaves for Auschwitz the next morning, Max and Willy will do a cabaret. IF they are funny, they do it next week. If not - they are on the train. What followed was 18 months of the funniest cabaret in all of Europe!
Jamie Farr Frequently Asked Questions
How many Broadway shows has Jamie Farr been in?
Jamie Farr has appeared on Broadway in 1 shows.
How many West End shows has Jamie Farr been in?
Jamie Farr has not appeared in the West End