Photo Coverage: Flamingo Court Opening Night
This summer, South Florida comes to New York in FLAMINGO COURT, a comedy in three condos by Luigi Creatore.  Starring Emmy Award nominee Jamie Farr (television's "M*A*S*H," Guys & Dolls) and Tony Award nominee Anita Gillette (Chapter Two, They're Playing Our Song), and directed by Steven Yuhasz, FLAMINGO COURT held their opening night at New World Stages (340 West 50th Street) on July 31st, 2008
Farr and Gillette take on multiple roles in three one act plays featuring the loopy and endearing residents of Flamingo Court, a South Florida apartment complex.  Each floor is another story with a lesson to learn.  Sex after sixty's no sin.   Where there's a will, there's a way (for your kids to fight over the inheritance).  And love, at any age, can be a new and beautiful thing.
Presented by Theatre 21 and
Carolyn Rossi Copeland
, FLAMINGO COURT also features
Lucy Martin
,
Herbert Rubens
and Joe Vincent.  The scenic design is by
Jim Youmans
; costume design by
Carol Sherry
; lighting design by
Herrick Goldman
; and sound design by
David Arnold
. "I'm thrilled to be back in New York with such a hilarious play," says Farr.  "When I first read it, I laughed out loud. For me, this is one of those old-fashioned 'let's-forget-your-troubles-and-have-some-fun' comedy.""I'm so happy to be a part of this warm and funny play," says Gillette.  "Luigi has written three one-act comedies with characters that we can all identify with.  They've been kicking around for a while, but they are still living life and learning how to love one another.   This is a show with a lot of laughs and a lot of heart."
For more information please visit www.FlamingoCourt.com 
Photos by Walter McBride/Retna Ltd.

Joe Vincent, Lucy Martin and Herbert Rubens

Joe Vincent, Lucy Martin and Herbert Rubens

Joe Vincent, Lucy Martin, Jamie Farr and Anita Gillette

Lucy Martin, Jamie Farr and Anita Gillette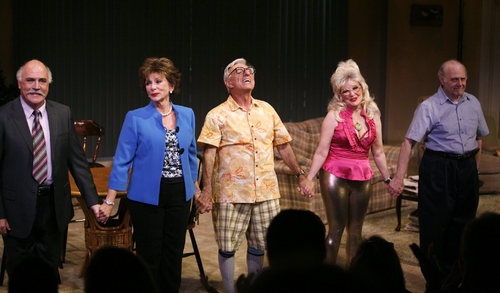 Joe Vincent, Lucy Martin, Jamie Farr, Anita Gillette and Herbert Rubens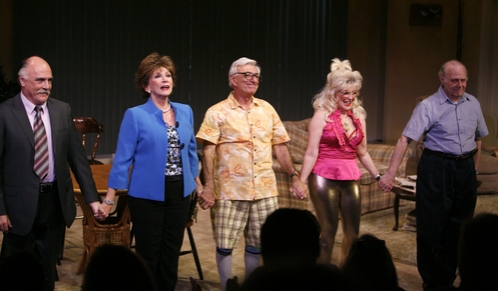 Joe Vincent, Lucy Martin, Jamie Farr, Anita Gillette and Herbert Rubens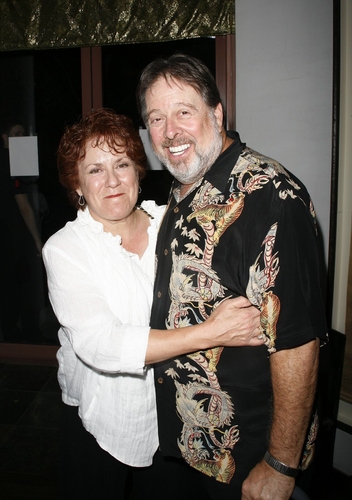 Judy Kaye and her husband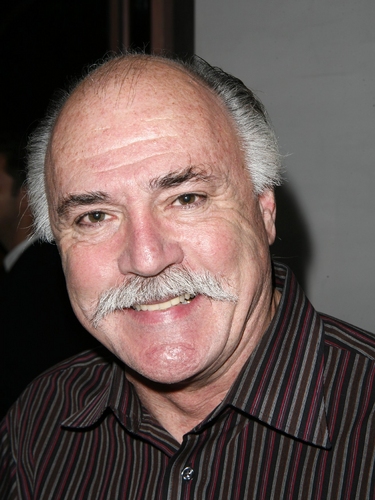 Joe Vincent

Loretta Swit and Anita Gillette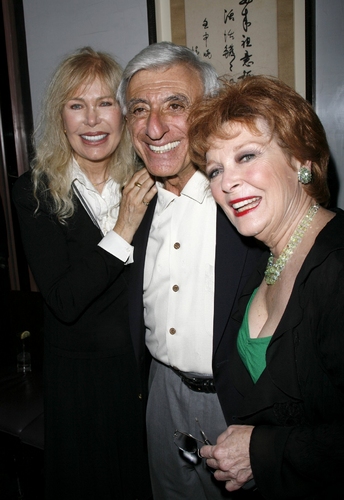 Loretta Swit, Jamie Farr and Anita Gillette

Loretta Swit, Jamie Farr and Anita Gillette

Loretta Swit, Jamie Farr and Anita Gillette