Latest News on James Martin
Stage Credits
  [Broadway]
1927
Sergeant Fonyoi
  [Broadway]
1927
Officer
  [Broadway]
1926
First Coalheaver
  [Broadway]
1925
Ensemble
  [Broadway]
1925
Rubin
  [Broadway]
1924
Mickey
  [Broadway]
1922
Boy
Stage
Performances
  [Broadway]
1927
Sergeant Fonyoi
  [Broadway]
1927
Officer
  [Broadway]
1926
First Coalheaver
  [Broadway]
1925
Ensemble
  [Broadway]
1925
Rubin
  [Broadway]
1924
Mickey
  [Broadway]
1922
Boy
James Martin News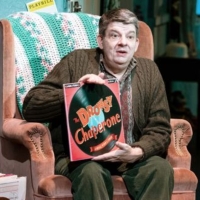 Vintage Theatre And Performance Now Theatre Company Co-Present THE DROWSY CHAPERONE
by A.A. Cristi - Aug 24, 2022
Vintage Theatre kicks off its 2022 -2023 season with the hilarious musical comedy 'The Drowsy Chaperone,' co-presented by Performance Now Theatre Company, September 2 – October 9.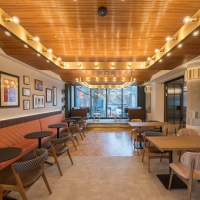 Belgrade Theatre to Welcome Exclusive Pop-Up Dining Experience to Their Nineteen 58 Bar
by Chloe Rabinowitz - Jul 27, 2022
The Belgrade Theatre will welcome Host Dining Coventry to their Nineteen 58 bar and restaurant on Sat 20 Aug, as they present an exciting tasting menu made from locally sourced produce.
Food Network Announces ME OR THE MENU Relationship Series
by Michael Major - May 23, 2022
Me or the Menu shines a spotlight on some of the reasons that approximately 60 percent of restaurants fail and nearly 50 percent of marriages end in divorce, and while some of the featured couples have just opened the doors of their new restaurants, others are diving-in headfirst hoping to make it to opening day.
Pittance Chamber Music to Present LIEBESLIEDER!
by Marissa Tomeo - Apr 9, 2022
The 2022 Pittance Chamber Music SEASON VIII continues with the return to live concerts with a previously postponed program due to the pandemic, Liebeslieder!, now taking place on Saturday, April 23, 2022, at the First United Methodist Church Pasadena featuring the extraordinary resident artists from the LA Opera.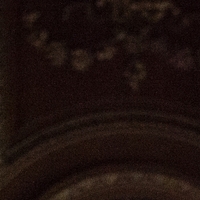 Ryedale Festival Announces Festival 2022 Programme; Anniversary Celebration of Ralph Vaughan Williams Amongst Six World Premieres
by Stephi Wild - Apr 4, 2022
The summer festival programme features an exciting line up of artists-in-residence, world premieres and legendary performers. Audiences will explore one of the most beautiful areas in the UK as they move from venue to venue, from idyllic small village churches to stunning country houses and stately homes.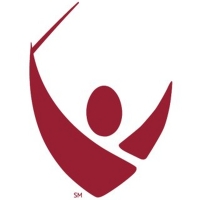 The Plano Symphony Orchestra to Present THE YOUNG ARTISTS & SCHEHERAZADE
by Chloe Rabinowitz - Mar 8, 2022
The Plano Symphony Orchestra is celebrating the grand prize winners of the Collin County Young Artist Competition when the three young musicians, Reina Shim, Steven Lu, and Ella Tran, open the March 19 concert performing their winning concertos.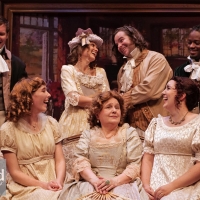 BWW Review: Good Theater Reopens with Scintillating World Premiere of Rob Urbinati's LADY SUSAN
by Carla Maria Verdino-Süllwold - Oct 22, 2021
The Good Theater reopened its doors last night with a breathtakingly stunning world premiere of Rob Urbinati's new play LADY SUSAN, directed by Brian P. Allen and James Noel Hoban. Taking its inspiration from Jane Austen, this 21st century work has all the eloquence of an early 19th century classic, as it explores the intricate, timeless mating games that seem as relevant today as they did more than two hundred years ago.
Young Concert Artists Announces Their 2021-2022 Season
by Stephi Wild - Aug 18, 2021
The YCA New York, NY series begins with The Final Auditions at the Kaufman Music Center to round out the Susan Wadsworth International Audition cycle on October 31, followed by the Winners Concert on November 1.
THE DROWSY CHAPERONE to be Presented at Lakewood Cultural Center This September
by Chloe Rabinowitz - Aug 3, 2021
The Lakewood Cultural Center will kick off its LCC Presents 2021-2022 season with the hilarious musical comedy 'The Drowsy Chaperone,' co-presented by Performance Now Theatre Company, Sept. 10-26. Performances are Fridays and Saturdays at 7:30 p.m. and Saturdays and Sundays at 2 p.m.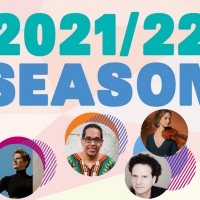 Washington Performing Arts Announces 2021/22 Season
by Stephi Wild - Jul 23, 2021
Season subscriptions will go on sale on Tuesday, August 31 at 9:30am, with single tickets becoming available on Wednesday, September 15 at 9:30am. Learn more about the full lineup here!
James Martin Videos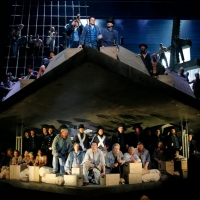 VIDEO: Listen To LA Opera's BILLY BUDD 'From The Vault'
by Alan Henry - Apr 30, 2021
Set sail on an audio-fueled journey into our 2014 production of 'Billy Budd.' Brace yourself for stormy seas and emotional swells as you endeavor through the story of the H.M.S. Indomitable and its crew. 
James Martin Frequently Asked Questions
How many Broadway shows has James Martin been in?
James Martin has appeared on Broadway in 7 shows.
How many West End shows has James Martin been in?
James Martin has not appeared in the West End