Latest News on Hazel Scott
Latest News on Hazel Scott
Stage Credits
  [Broadway]
1942
Performer
  [Broadway]
Original Broadway Production, 1938
Guest
The Belle
 
Stage
Performances
  [Broadway]
1942
Performer
  [Broadway]
Original Broadway Production, 1938
Guest
The Belle
Hazel Scott News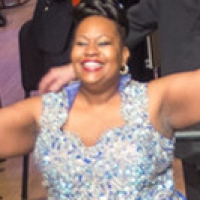 The Harlem Chamber Players Present THE ORDERING OF MOSES
by A.A. Cristi - May 11, 2022
Having been on pause since the pandemic, Liz Player (Founding Executive and Artistic Director, Harlem Chamber Players) is pleased to announce the rare NYC performance of the Harlem Renaissance composer Nathaniel Dett's (1882-1943) masterpiece oratorio The Ordering of Moses, which was cut short during a radio broadcast in 1937.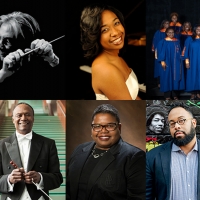 NWS Announces I DREAM A WORLD: THE HARLEM RENNAISANCE AND BEYOND
by Chloe Rabinowitz - Jan 7, 2022
The New World Symphony, America's Orchestral Academy and Artistic Director Michael Tilson Thomas have announced I Dream a World: The Harlem Renaissance and Beyond, a multi-disciplinary, multi-tiered festival that celebrates the history and influence of this cultural movement.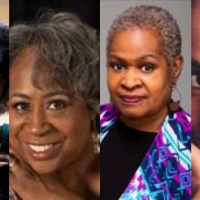 OPERA America Announces Third Cycle of IDEA Opera Grants
by Chloe Rabinowitz - Jan 5, 2022
OPERA America has announced the third cycle of IDEA Opera Grants (Inclusion, Diversity, Equity, and Access), an initiative that supports teams of composers and librettists who identify as African, Latinx, Asian, Arab, and/or Native American in the development of new operatic works and the advancement of their careers in the opera industry.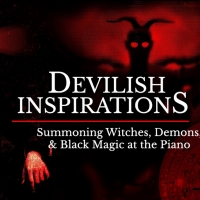 Ross McKee Foundation Announces Upcoming Season of McKee Signatures
by Chloe Rabinowitz - Oct 22, 2021
Today, Nicholas Pavkovic, Executive Director of the Ross McKee Foundation, announced the upcoming season of McKee Signatures, including Piano Break and Piano Talks. The weekly series kicks-off on Thursday, October 28, 2021 at 7 p.m. with the special engagement of Devilish Inspirations: Summoning Witches, Demons, and Black Magic at the Piano.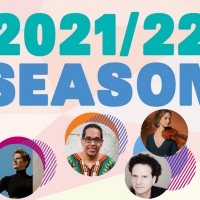 Washington Performing Arts Announces 2021/22 Season
by Stephi Wild - Jul 23, 2021
Season subscriptions will go on sale on Tuesday, August 31 at 9:30am, with single tickets becoming available on Wednesday, September 15 at 9:30am. Learn more about the full lineup here!
Michael Christie and New West Symphony Present America The Melting Pot
by A.A. Cristi - Jun 10, 2021
New West Symphony, with Grammy-winning conductor Michael Christie as Artistic and Music Director, continues its 2020-21 groundbreaking and reimagined season of 'ÄúGlobal Sounds, Local Cultures'ÄĚ with America the Melting Pot.
The Apollo Theater Announces Fifth Bi-Annual WOW 'Ä" WOMEN OF THE WORLD FESTIVAL
by Chloe Rabinowitz - Feb 16, 2021
Today The¬†Apollo Theater¬†announced plans for the fifth bi-annual¬†WOW 'Äď Women of the World Festival,¬†an international festival that elevates the voices, experiences, and truth of women spanning all ages.¬†The festival will take place online this year starting¬†Saturday March 20th¬†to Sunday March 21st.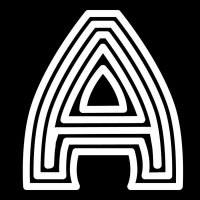 Apollo Theater Announces Spring 2021 Season Programming
by Chloe Rabinowitz - Feb 8, 2021
The Apollo Theater today announced details of its spring 2021 season, which will take place exclusively online. The season features a broad range of free and ticketed virtual events, including the Apollo Film series celebration of House Party and House Party 2, cult classics created more than 30 years ago.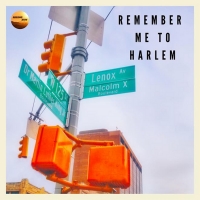 Lara Downes Launches Rising Sun Music Celebrating Black Composers
by Chloe Rabinowitz - Jan 26, 2021
Inspired by her own mixed-race heritage and career-long engagement with diverse musical traditions, pianist Lara Downes creates and curates a new digital recording venture, Rising Sun Music, that sheds a bright light on the music and stories of Black composers over the past 200 years.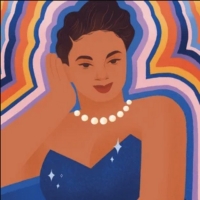 Andra Day Narrates the Story of Hazel Scott in GOOD NIGHT STORIES FOR REBEL GIRLS Podcast Episode
by Chloe Rabinowitz - Nov 10, 2020
In today's episode of Rebel Girls' Good Night Stories for Rebel Girls podcast, Grammy-nominated singer Andra Day narrates the life and career of pianist and actress Hazel Scott.
Hazel Scott Videos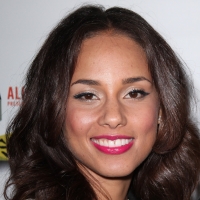 Alicia Keys To Host 62nd GRAMMY Awards
by Kaitlin Milligan - Nov 14, 2019
Fifteen-time GRAMMY¬ģ¬†Award-winning singer, songwriter, producer, and global superstar¬†Alicia Keys¬†will return as host of the¬†62nd Annual GRAMMY Awards¬ģ¬†and took to YouTube and socials this morning to announce the news in a video.
Hazel Scott Frequently Asked Questions
How many Broadway shows has Hazel Scott been in?
Hazel Scott has appeared on Broadway in 2 shows.
How many West End shows has Hazel Scott been in?
Hazel Scott has not appeared in the West End