Latest News on Hannah Williams
Stage Credits
  [Broadway]
Original Broadway Production, 1930
Performer
Hannah Williams News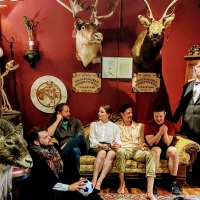 The Magnetic Theatre Presents THE FRANKENSTEIN RUBRICS
by Stephi Wild - Sep 16, 2022
The Magnetic Theatre presents the world premiere of The Frankenstein Rubrics, written by David Hopes, running October 7th through 22nd, 2022. Grail Moviehouse offers a benefit screening of Frankenstein (1931) October 1st through 3rd.
Women's Theatre Festival Announces OTHELLO
by Chloe Rabinowitz - Feb 15, 2021
Women's Theatre Festival has nnounced OTHELLO by WILLIAM SHAKESPEARE in a modern verse translation by MFONISO UDOFIA as its Spring '21 Virtual Livestream Mainstage Production, produced in partnership with Ashland, Oregon's PLAY ON SHAKESPEARE.
Seven Singers Singing: A Musical Revue By Dave Bates Returns To The Stage
by Stephi Wild - Jan 12, 2020
The Magnetic Theatre hosts s Seven Singers Singing: A Musical Revue by Dave Bates, January 31 through February 1, 2020. Friday and Saturday at 7:30 p.m., Sunday at 2:30 p.m. at the The Magnetic Theatre in the River Arts District.
Soundcrash Announces First Names For Funk & Soul Weekender 2020
by Kaitlin Milligan - Oct 4, 2019
The Soundcrash Funk & Soul Weekender will now be heading to one of the most exciting seaside towns in the country - enjoy an incredible line-up of world-class musicians at the world famous Dreamland in Margate with its free vintage rides, street food, art, our disco-yoga sessions (get in fast it's booked up super quickly) and even a fully functioning roller Disco!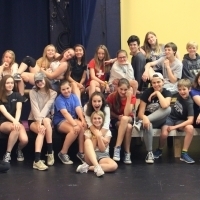 Anderson And THT Young Company Serve Up LEGALLY BLONDE
by Julie Musbach - Jul 10, 2019
Director Doug Anderson works with professional actors and singers, talented Middlebury College students, and the best local talent, but once a year he gets to do what he calls his 'dream job': working with teenagers.

Norfolk & Norwich Festival Announces Full Programme For 2019
by A.A. Cristi - Feb 28, 2019
Norfolk & Norwich Festival has today announced the full programme for its 2019 Festival (10 - 26 May). The vast and wide-ranging programme showcases artists from around the world and the region presenting a huge variety of work and events throughout the city and around the county, which spans performance, theatre, music, visual arts, literature, circus, outdoor and family events, includes world and UK premieres, one-off spectaculars, and a host of free events across the Festival.  
Sarajane Mullins, Amish Acres' Original ANNIE, Returns After Twenty Years As Miss Hannigan
by Julie Musbach - Oct 25, 2018
The Round Barn Theatre first produced "Annie" in 1996, its first year of repertory theatre. Nine year old Sarajane Morse Mullins captured the hearts of that first year's audience as the world's most famous redhead. Now twenty-two years later, Sarajane returns as Miss Hannigan on the same stage she began her professional career. Annie's red dress has been passed to Maddi Reese Ames, the next generation of budding starlets. It promises to be a special homecoming and debut for the two actresses and audiences.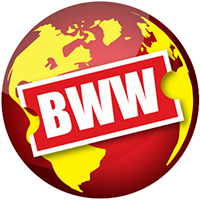 LEND ME A TENOR Comes to Round Barn Theatre at Amish Acres
by A.A. Cristi - Oct 18, 2018
Who'd a thunk that Othello could be so funny? Okay, maybe Shakespeare's tragedy remains one of the most painful of his plays to watch, but if you just get the H out of the way Otello the opera can become a real laugh riot when it is at the heart of the Ken Ludwig's farcical "Lend Me A Tenor."

LEND ME A TENOR Takes Stage At The Round Barn Theatre
by Julie Musbach - Oct 2, 2018
It's the biggest night in the history of the Cleveland Grand Opera Company. World-famous tenor, Tito Merelli, is to perform Pagliacci at the 50th Anniversary season opener.
The Round Barn Theatre Presents HAPPY DAYS, A New Musical
by Stephi Wild - Aug 21, 2018
Happy days are here again with Richie, Potsie, Ralph Malph and the unforgettable 'king of cool' Arthur 'The Fonz' Fonzarelli. Based on the hit Paramount Pictures television series, Happy Days-A New Musical reintroduces one of America's best loved families, the Cunninghams- yes, Howard, Marion and Joanie are here too- to a whole new generation of kids and parents. The famed drive-in malt shop and number one hangout, Arnold's, is in danger of demolition. So the gang teams up to save it with a dance contest and a TV-worthy wrestling match. Even Pinky Tuscadero, Fonzie's childhood sweetheart, returns to help and- lo and behold!- they rekindle their old flame.
Hannah Williams Frequently Asked Questions
How many Broadway shows has Hannah Williams been in?
Hannah Williams has appeared on Broadway in 1 shows.
How many West End shows has Hannah Williams been in?
Hannah Williams has not appeared in the West End