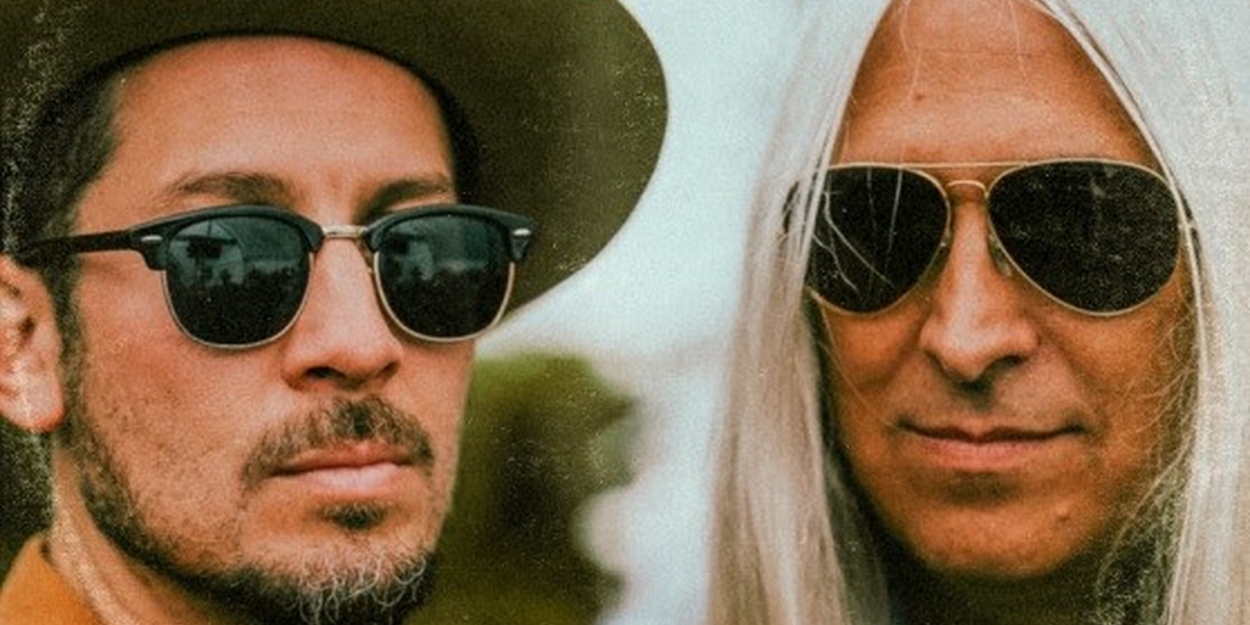 Young Gun Silver Fox Release 'Rolling Back' Single
The duo's fourth studio album, Ticket To Shangri La, is released October 21.
Andy Platts and Shawn Lee need no introduction, having each clocked up a life time of musical brownie points, whether through Andy's career as a world renowned composer and singer/songwriter/guitarist with British soul sensations Mamas Gun or through Shawn's esteemed work as a producer, multi-instrumentalist and composer which has placed him at the forefront of the global soul and funk community.
The duo's fourth studio album, Ticket To Shangri La, released October 21st showcases a band at the very top of their game, fine-tuning their potent brew of sun-kissed pop-soul, west coast AOR and natural groove with a skill for composition and production that sees them forging ahead down a musical highway blessed with blue skies and positive vibrations. Andy explains; "I always come back to Young Gun Silver Fox like taking a drive to the coast and I just smell the ocean and the air and it's like 'wicked I'm back here again' and I can just kick back and enjoy it."
Alongside their now decade plus long tenure as Young Gun Silver Fox, both have already received plaudits for their individual creative excursions, American born, UK based musician Shawn Lee through his own extensive catalogue of recordings with the likes of Shawn Lee's Ping Pong Orchestra and his well-received solo albums, as well as a go to award winning producer and multi-instrumentalist for the likes of Hannah Williams and Joel Culpepper, and multi-talented Andy Platts as chief songwriter and leader of much loved Brit-soul sensations Mamas Gun. He's also clocked up a plethora of song writing collaborations with legends such as Rod Temperton and Brian Jackson.
Off the back of the recent success of their single 'West End Jet' taken from the the new album, which received spins from, KCRW, BBC 6 Music to a playlist at Jazz FM, the duo are releasing their second single from the new album 'Rolling Back' on September 23rd, Andy describes the process behind recording the song - "I was trying to fuse Tears For Fears or Prefab Sprout with an '80s soul thing which was an interesting experiment" explains Andy when discussing 'Rolling Back', which takes no prisoners with its chorus-to-die-for and highlights his masterful understanding of an uplifting melody, fusing it to a deep groove that you can imagine lighting up the airwaves of a fictional long lost pacific coast radio station.
"I wrote and tracked it from the ground up and then Shawn replaced the drums on it as he's a master drummer. Shawn embellishes and adds his sugar which always elevates it to another level and that's where Shawn's magic and deserved role as producer of the records we make is earned, because he really knows how to make a record."
Watch the new music video here: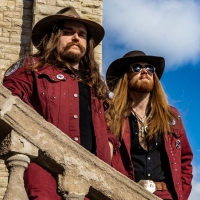 Heavy & Western Band The Comancheros Storm Scene with New Album 'Memphis to Mexico'

November 28, 2022

The Comancheros have entranced fans far and wide with their self-described 'Utter Dionysian chaos.' Notably, the three-piece comprised of lead singer Tanner Jones, drummer Michael 'Bobcat' Cook, and bassist/vocalist Jon 'Deere' Green, made their first appearance at Nashville's infamous Whiskey Jam in September 2022.
---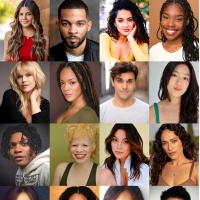 Disney Television Discovers: Talent Showcase Actors Revealed

November 28, 2022

In its 21st year, ABC Entertainment Talent and Casting is excited to present emerging talent from coast to coast with 2022's Disney Television Discovers: Talent Showcase. As a part of their continued commitment to creating opportunities for rising artists to be discovered, nurtured and celebrated.
---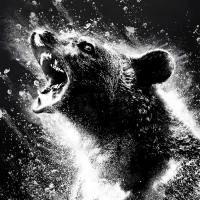 Photo: First COCAINE BEAR Film Poster Revealed

November 28, 2022

Cocaine Bear stars Keri Russell (The Americans), Emmy winner Margo Martindale (The Americans), Emmy winner Ray Liotta (The Many Saints of Newark), Alden Ehrenreich (Solo: A Star Wars Story), O'Shea Jackson Jr. (Straight Outta Compton), Jesse Tyler Ferguson (Modern Family), and more. Check out the new photo now!
---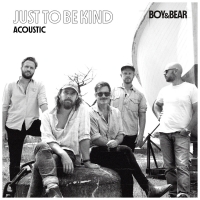 Boy & Bear Share Special Acoustic Version of New Single 'Just To Be Kind'

November 28, 2022

The band's second step in a new chapter, "Just to Be Kind" receives an even more intimate treatment for listeners, showcasing the croon of Dave Hosking's vocals amid a soft guitar and piano-led backing from the band. The original single continued a jubilant return to music for Boy & Bear in 2022, first marked by February single "State of Flight."
---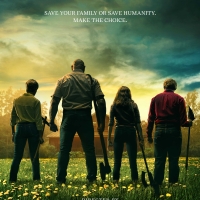 Photo: New KNOCK AT THE CABIN Poster Released

November 28, 2022

From visionary filmmaker M. Night Shyamalan, Knock at the Cabin stars Dave Bautista (Dune, Guardians of the Galaxy franchise), Tony award and Emmy nominee Jonathan Groff (Hamilton, Mindhunter), Ben Aldridge (Pennyworth, Fleabag), BAFTA nominee Nikki Amuka-Bird (Persuasion, Old), newcomer Kristen Cui, and more. Check out the new photo poster!
---