Latest News on Glenn Adamson
Glenn Adamson News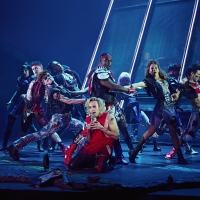 Photos: First Look at the International Tour of BAT OUT OF HELL
by Stephi Wild - Dec 19, 2022
All new photos have been released for the International Tour of Bat Out of Hell – The Musical, featuring Jim Steinman and Meat Loaf's greatest hits.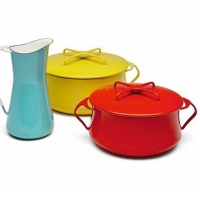 100 Years Of Scandinavian Design On View At The Milwaukee Art Museum This Spring
by A.A. Cristi - Nov 17, 2022
In spring 2023, the Milwaukee Art Museum will present Scandinavian Design and the United States, 1890–1980, the first exhibition to examine the extensive design exchanges between the United States and the Nordic countries of Denmark, Finland, Iceland, Norway, and Sweden during the 20th century.
Listen: BAT OUT OF HELL Star Alizé Cruz Talks Audition Process & Playing Raven on BREAKING THE CURTAIN
by Blair Ingenthron - Nov 12, 2022
Following an interview last month with Travis Cormier who plays Strat; the leader of the Lost in Jim Steinman's Bat Out of Hell The Musical in Las Vegas, Breaking the Curtain is back with another interview, joined by Alizé Cruz. Alizé plays the role of Raven Falco; the daughter of Falco who catches the eye of Strat.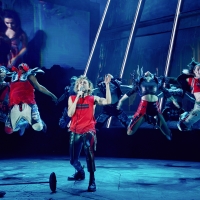 BAT OUT OF HELL â€" THE MUSICAL International Tour is Headed to Auckland, DĂĽsseldorf, and More in 2023
by Stephi Wild - Oct 31, 2022
New and returning cast members have been announced for the International tour of Bat Out Of Hell. Learn more about where the musical is headed next!
Listen: BAT OUT OF HELL THE MUSICAL Star Travis Cormier Talks Audition Process & More On BREAKING THE CURTAIN
by Chloe Rabinowitz - Oct 25, 2022
BAT OUT OF HELL THE MUSICAL star Travis Cormier discusses his audition process, starring as Strat and more on BREAKING THE CURTAIN podcast. Listen here!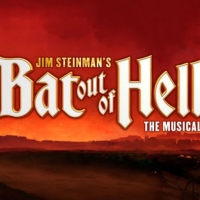 BAT OUT OF HELL Brings UK Tour to Milton Keynes
by Stephi Wild - May 13, 2022
Bringing to life the legendary hits of Jim Steinman and Meat Loaf, the critically acclaimed production Bat Out of Hell – The Musical heads to Milton Keynes for two weeks from 14 June.
High Museum to Present STEPHEN BURKS: SHELTER IN PLACE
by Chloe Rabinowitz - Apr 4, 2022
Debuting this fall at the High Museum of Art, 'Stephen Burks: Shelter in Place' (Sept. 16, 2022-March 5, 2023) will survey the last 10 years of Burks' dynamic practice, which combines globally sourced handcraft with industrial design.
Musical Theatre Podcast 'Breaking The Curtain' Releases Third Season
by Marissa Tomeo - Jan 22, 2022
The series begins with a deep dive into the Life and Legacy of Jonathan Larson. The premiere week continues on January 28th with the first interview of Season 3, featuring 2021 International Lotte Lenya Competition Winner, Andrew Polec. The season begins on January 22nd and will be accompanied by a LIVE event with the co-hosts on their Facebook page at 3 pm EST/8 pm GMT.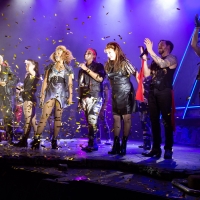 Photos: Inside Gala Night For BAT OUT OF HELL The Musical
by Stephi Wild - Jan 19, 2022
All new photos have been released from the Gala night of Jim Steinman's BAT OUT OF HELL - The Musical at New Wimbledon Theatre on Tuesday 18 January. Guests in attendance included Nina Wadia, Janie Dee, Amy Hart and Amy Anzel. 
BWW Review: BAT OUT OF HELL, New Wimbledon Theatre
by Aliya Al-Hassan - Jan 19, 2022
The songs of Meat Loaf and J.M Barrie's story of Peter Pan are not an immediately obvious combination, but Bat Out Of Hell attempts to fuse these elements with hints of West Side Story, Rock Of Ages and Wagner-esque unrestrained theatricality.
Glenn Adamson Videos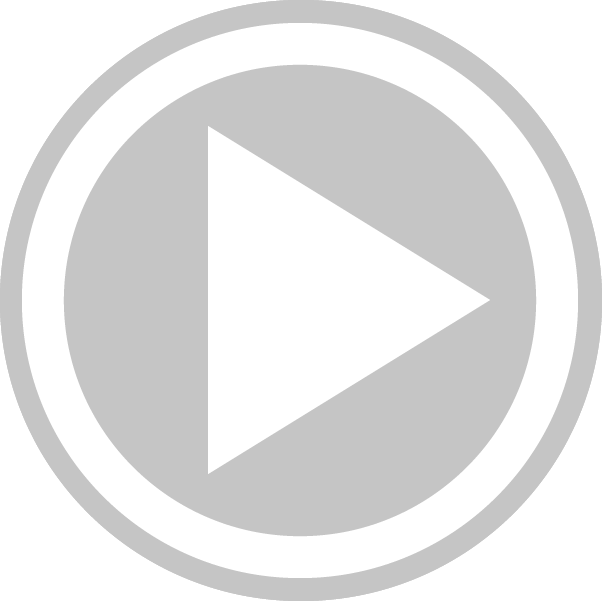 BWW TV: Meet the UK Tour cast of AMERICAN IDIOT
by BroadwayWorld TV - May 17, 2019
BroadwayWorld UK reporter Jamie Body met the UK tour cast of Green Day's American Idiot to talk about the 10th Anniversary UK tour prodution and to get an exclusive acoustive performance of Good Riddance.