Latest News on Frank Ford
Photos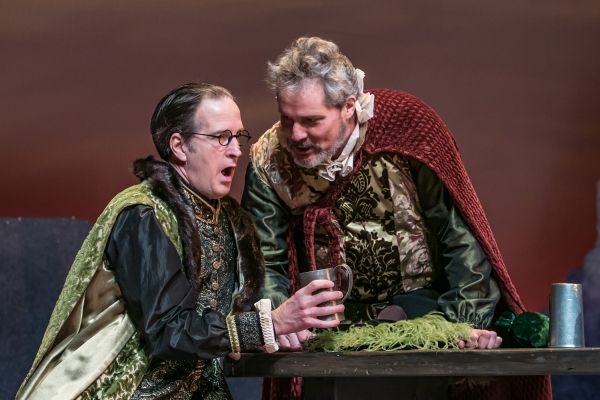 Frank Ford (Matt Sullivan) dons a disguise to get Sir John Falstaff (David Andrew Macdonald) to reveal his intentions
From: 
Date:
12/04/2015
Frank Ford News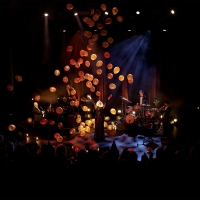 Adelaide Cabaret Festival 2022 Finished On a High Note And Looks Forward To Next Year
by Grace Cutler - Jun 26, 2022
Adelaide Cabaret Festival 2022 finished on a high last night with a sold-out performance of Tina Arena's headline show, Songs My Mother Taught Me, and will soon announce a special program for 2023, alongside Adelaide Festival Centre's 50th Anniversary.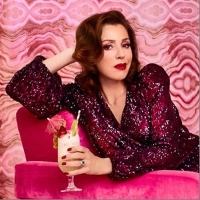 Tina Arena's Spectacular Adelaide Cabaret Festival Kicks Off Tonight!
by Stephi Wild - Jun 10, 2022
Get ready to kick up your heels and warm up this winter with a sparkling program of the best and boldest performers at the 22nd Adelaide Cabaret Festival, starting tonight at Adelaide Festival Centre.
Adelaide Festival Centre Sparkles With Activity During Winter 2022
by A.A. Cristi - May 26, 2022
With plenty on offer to warm the heart, mind and soul, Adelaide Festival Centre will present two of its beloved annual festivals, a stately range of exhibitions, and two infectiously joyous musicals as part of its Winter 2022 season.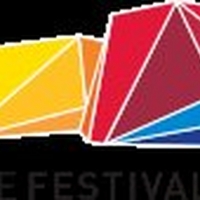 Libby O'Donovan Honoured With The 2022 Cabaret Icon Award
by Stephi Wild - Mar 25, 2022
Adelaide cabaret artist, Libby O'Donovan has been presented with the Adelaide Cabaret Festival 2022 Icon Award at The Variety Gala on the Festival Theatre stage tonight.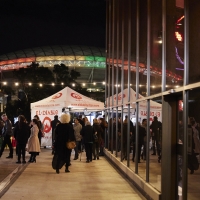 Adelaide Cabaret Festival Program Unveiled Today
by Stephi Wild - Mar 25, 2022
Get ready to warm up this June with a sizzling program of the best and boldest performers announced today, curated by international star and Australian icon Tina Arena AM.
Patrick Livesey Returns To Holden Street With NAOMI For 2022 Fringe
by Stephi Wild - Jan 31, 2022
This Adelaide Fringe, Frank Ford award-winner Patrick Livesey (The Boy, George, Gone Girls, DIRT) returns with an original solo performance, Naomi, about the life of their late mum who died by suicide in 2015. In this world premiere directed by Bronwen Coleman (DIRT), Livesey uses verbatim interviews as the basis for this gripping, at times heartbreaking and surprisingly funny new play about love and mental illness.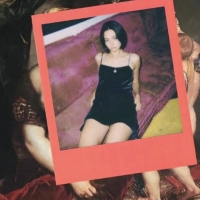 Holden Street Theatres to Stage VENUS IN FUR
by Marissa Tomeo - Jan 30, 2022
Frank Ford and Adelaide Critic's Circle award-winner Wil King (DIRT, ABC/Netflix's Why Are You Like This) returns for Adelaide Fringe 2022; this time opposite rising star Bridget Gao-Hollitt (Joseph Gordon Levitt's Superpumped). The pair will star in David Ive's Tony award-winning Venus in Fur… a witty, barreling examination of sexual politics in the workplace. This smash hit text will be directed by Green Room award-nominee Daniel Lammin.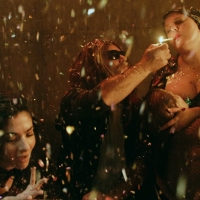 First Three Episodes of BEDLAM: THE SERIES to Premiere on BEDLAM TV in November
by Chloe Rabinowitz - Oct 25, 2021
Written by Eric Tucker & Musa Gurnis and directed by Eric Tucker, "BEDLAM: The Series" twists Shakespearean characters and plots we know and love – King Lear, The Merry Wives of Windsor, The Merchant of Venice – into a new story of love, deceit, betrayal, and revenge
BWW Review: MAX SAVAGE: ERN: AUSTRALIA'S GREATEST HOAX: ADELAIDE CABARET FESTIVAL 2021 at Space Theatre, Adelaide Festival Centre
by Barry Lenny - Jun 28, 2021
You could hardly get a better band on stage in Adelaide.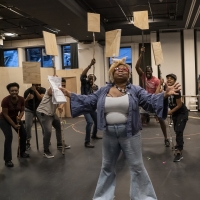 Photos: Rehearsals for Shakespeare in the Park's MERRY WIVES; Increased Audience Capacity
by Chloe Rabinowitz - Jun 24, 2021
The Public Theater will begin performances of the 2021 Free Shakespeare in the Park production of MERRY WIVES on Tuesday, July 6 at The Delacorte Theater. The all-Black staging of the delightful comedy will officially open on Tuesday, July 27 and was recently extended by three weeks to now end on Saturday, September 18.