Photo Flash: First Look at THE MERRY WIVES OF WINDSOR at The Shakespeare Theatre of New Jersey
The Shakespeare Theatre of New Jersey closes its 53rd season with THE MERRY WIVES OF WINDSOR by William Shakespeare, directed by Artistic Director Bonnie J. Monte. Performances began Wednesday, December 2nd and continue through Sunday, December 27th at the F.M. Kirby Shakespeare Theatre, 36 Madison Avenue (at Lancaster Road) in Madison. BroadwayWorld has a first look at the cast in action below!
Gather your kith and kin for The Shakespeare Theatre's annual "holiday gift" for their audience. Shakespeare's rowdy, bawdy domestic comedy, featuring the roguish Sir John Falstaff, is a hilarious tale of marital hijinks (and low-jinks!), and will delight both young and old. The clever wives of Windsor put everyone to the test in this festive cornucopia of colorful characters, holiday spirit, and glittering merriment.
Directed by Artistic Director Bonnie J. Monte, this marks the final production of her 25th anniversary season. The cast features: David Andrew Macdonald as Falstaff; Matt Sullivan as Master Ford; Caralyn Kozlowski as Mistress Alice Ford; Saluda Camp as Mistress Margaret Page; Ames Adamson as Sir Hugh Evans; Jon Barker as Doctor Caius; Kristie Dale Sanders as Mistress Quickly; Joey Collins as George Page; Raphael Nash Thompson as Host of the Garter Inn; David Cryer as Robert Shallow; and Jonathan Finnegan as Abraham Slender.
The world of THE MERRY WIVES OF WINDSOR comes to life with the help of scenic designer Jonathan Wentz, costume designer Yao Chen, lighting designer Tony Galaska, and sound designer Bonnie J. Monte. Kathy Snyderserves as production stage manager.
Single tickets for THE MERRY WIVES OF WINDSOR start at $25 for preview performances and $32 for regular performances. Student Rush tickets are available a half-hour before curtain for $15 with a valid Student ID. For tickets, call the Box Office at 973-408-5600, visit www.ShakespeareNJ.org, or email BoxOffice@ShakespeareNJ.org.
Photo Credit: Jerry Dalia, The Shakespeare Theatre of New Jersey, 2015

Mistress Quickly (Kristie Dale Sanders) chastises Sir Hugh Evans (Ames Adamson)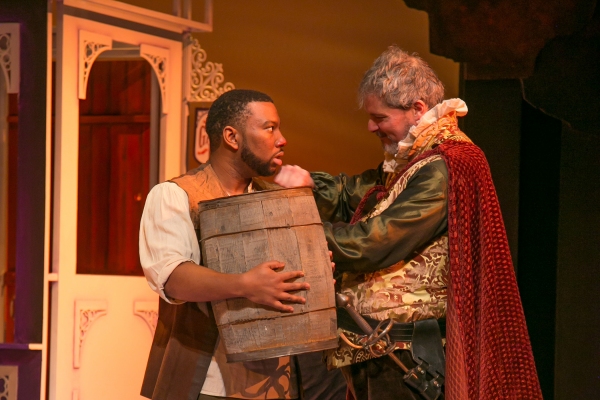 Bardolph (Javon Johnson) is given a new trade as a tapster by Sir John Falstaff (David Andrew Macdonald)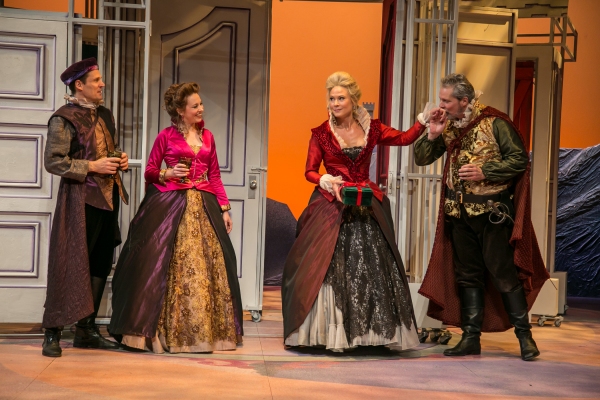 George Page (Joey Collins) and Mistress Margaret Page (Saluda Camp) look on as Sir John Falstaff (David Andrew Macdonald) introduces himself to Mistress Alice Ford (Caralyn Kozlowski)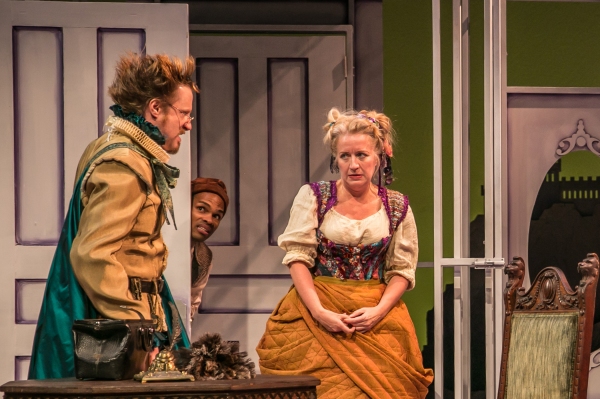 Doctor Caius (Jon Barker) loses his temper as Mistress Quickly (Kristie Dale Sanders) and John Rugby (Felix Mayes) cower

Sir John Falstaff plots with his compatriots Robin (Felix Mayes), Pistol (Jason Paul Tate), and Nym (Ryan McCarthy)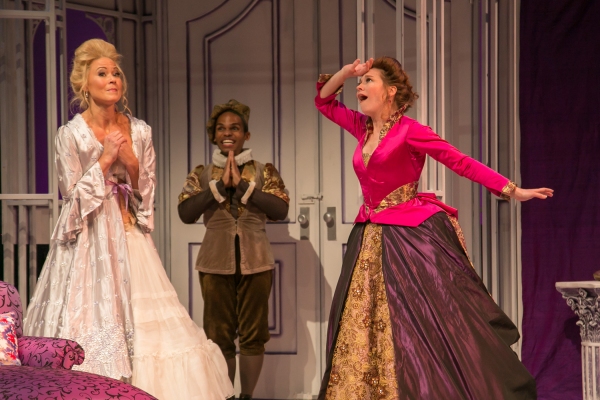 Mistress Alice Ford (Caralyin Kozlowski) and Mistress Margaret Page (Saluda Camp) celebrate their plot with John Rugby (Felix Mayes)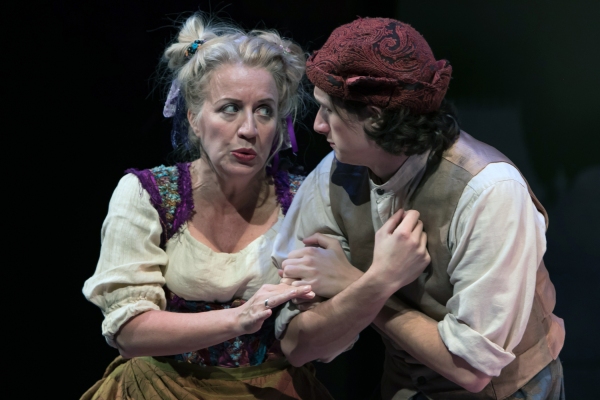 Mistress Quickly (Kristie Dale Sanders) and Peter Simple (Julian Gordon) exchange secrets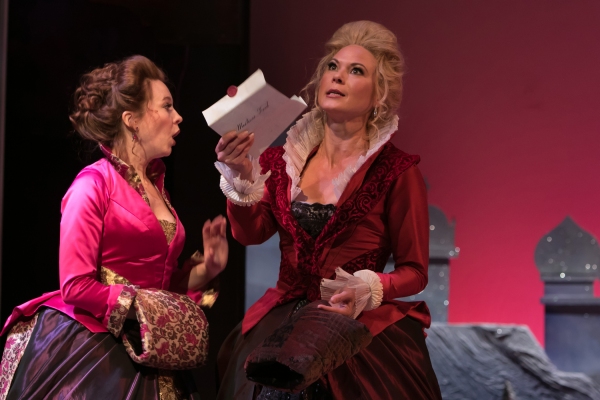 Mistress Margaret Page (Saluda Camp) and Mistress Alice Ford (Caralyn Kozlowski) begin planning their mischief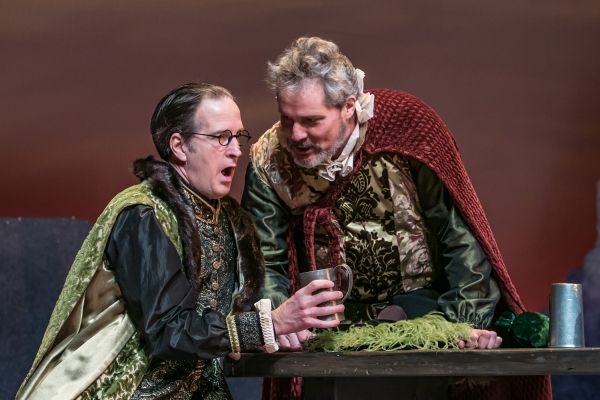 Frank Ford (Matt Sullivan) dons a disguise to get Sir John Falstaff (David Andrew Macdonald) to reveal his intentions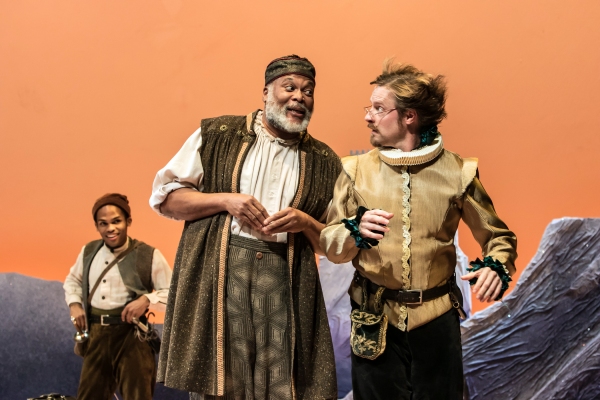 The Host of the Garter Inn (Raphael Nash Thompson) advises Doctor Caius (Jon Barker) as John Rugby (Felix Mayes) looks on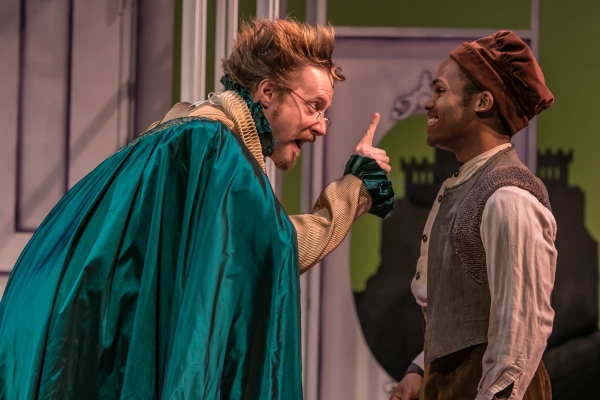 Doctor Caius (Jon Barker) conspires with John Rugby (Felix Mayes)