Latest News on Evangelia Kambites
Stage Credits
  [Canada]
Canadian Premiere, 2017
Performer
Evangelia Kambites News
Stratford Festival's 2021 Productions to Roll out Digitally
by Chloe Rabinowitz - Sep 1, 2021
Productions from the Stratford Festival's 2021 season begin streaming this Thursday, September 2, with a ticketed viewing party of selections from Why We Tell the Story: A Celebration of Black Musical Theatre on Stratfest@Home, the Festival's streaming platform. It will feature a live chat for all those virtually attending at 7 p.m. ET on Thursday.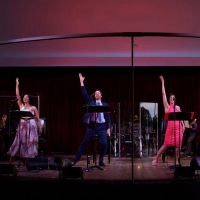 BWW Review: The Stratford Festival's YOU CAN'T STOP THE BEAT Cabaret Celebrates the Joy of Musical Theatre
by Lauren Gienow - Jul 20, 2021
After over a year without live theatre pretty much anywhere in the world, Canadian musical theatre lovers made it known just how much they missed this art form by quickly scooping up tickets to YOU CAN'T STOP THE BEAT - a Cabaret at the Stratford Festival curated and directed by Thom Allison. This performance is exactly what everyone needs as they return to the theatre and so if you have the chance, be sure to purchase a ticket, add yourself to the waitlist, or watch the filmed version from home when it becomes available. The team of Evangelia Kambites, Mark Uhre, Alana Hibbert, and Gabrielle Jones delivers a wide array of memorable musical numbers spanning from Tin Pan Alley to the present day. A lot of material is covered in the hour and twenty minutes and there is sure to be something for everyone.
Photos: YOU CAN'T STOP THE BEAT Opens at Stratford Festival
by Chloe Rabinowitz - Jul 19, 2021
What is it about musical theatre that captures the hearts of millions of fans? Through wars, disasters, heartbreaks and triumphs, musicals have been there to give us a way to understand the human experience and flourish.
Stratford Festival to Begin Performances in July
by Chloe Rabinowitz - Jun 28, 2021
The Ontario government has issued its guidance for attendance at outdoor performing arts events, paving the way for the opening of the Stratford Festival's 2021 season. According to these guidelines, the Stratford Festival will be able to accommodate 100 people (or 25% capacity) in each of its new outdoor canopies.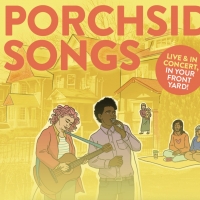 Musical Stage Company Will Bring Performances to Toronto Porches This Summer With PORCHSIDE SONGS
by Stephi Wild - Apr 28, 2021
The Musical Stage Company's celebrated outdoor cabaret series returns this summer, bringing music into Toronto communities, backyards, and front porches.
2021 New Works Festival to be Presented by Here For Now Theatre Company
by Chloe Rabinowitz - Apr 26, 2021
Here For Now Theatre Company has announced their 2021 New Works Festival, which features eight world premiere one-act plays and a reading series, centred around the timely theme of connection and relationship.
Stratford Festival Announces 2021 Outdoor Season Featuring Plays & Musical Cabarets Starring Canada's Top Talent
by Alan Henry - Apr 7, 2021
The Stratford Festival is transforming, for this summer, into an outdoor festival offering a season of six plays and five cabarets reflecting on the theme of Metamorphosis, with performances held under beautiful canopies that will hark back to the Festival's founding under a tent in 1953.
Angelwalk Theatre Presents BACKSTAGE TEA With Alene Degian and Danny Sylvan
by Chloe Rabinowitz - Oct 9, 2020
Angelwalk Theatre will bring some musical theatre fun to the fall lineup with its brand-new online series Backstage Tea, airing every Tuesday at 5:30 pm (EST) starting October 20th and available until 11:59 pm (EST) the following Monday. The series will run for a total of 9 episodes, with the final episode airing on December 15th.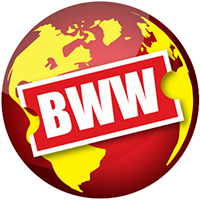 VIDEO: Canadian Musical Theatre Writers Collective Presents a Showcase Of Songs By Advanced Writers Workshop
by Stephi Wild - Aug 30, 2020
On Monday, August 31st, the Canadian Musical Theatre Writers Collective presents a very special live online showcase of new musical theatre songs written by this year's class of their Advanced Writers Workshop in Montreal.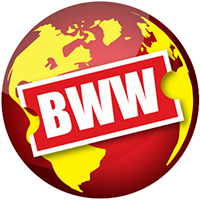 A WHOLE NEW WORLD: The Musical Magic Of Alan Menken Announced At Angelwalk Theatre
by A.A. Cristi - Nov 19, 2019
On Sunday, December 8, 2019, Angelwalk Theatre will present A Whole New World: The Musical Magic of Alan Menken in the Jane Mallett Theatre at the St. Lawrence Centre for the Arts.
Evangelia Kambites Videos
VIDEO: Patrick Page, Amber Gray, Reeve Carney and More in New Trailer for HADESTOWN at Citadel Theatre
by BWW News Desk - Nov 15, 2017
Get ready for the pre-Broadway production of Ana s Mitchell's musical Hadestown at the Citadel Theatre with a brand-new trailer!