Birth Place: Rostov-on-Don, RUSSIA
Latest News on Efrem Zimbalist
Efrem Zimbalist News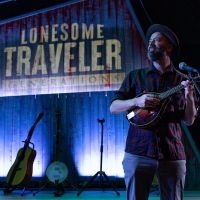 World Premiere of LONESOME TRAVELER: GENERATIONS to be Presented by Rubicon Theatre Company
by Chloe Rabinowitz - Jun 6, 2022
Rubicon Theatre Company, Ventura's non-profit professional theatre company, will continue the company's 2022-2023 Season with the World Premiere of LONESOME TRAVELER: GENERATIONS, conceived by George Grove and James O'Neil, with musical direction by Rick Dougherty and George Grove and direction by Rubicon Co-Founder James O'Neil.
Max Creeps Release New Video and Announce Documentary
by Marissa Tomeo - May 8, 2022
"The medieval world can be a brutal and bloody place and in it there are a thousand horrible ways to die," are the words renowned British historian and author Dan Jones ("Secrets of Great British Castles," "Britain's Bloody Crown") shares during the introduction to Max Creeps' "Hung Drawn And Quartered (1424)" video (https://youtu.be/EgC_11Z-Xz8). The song, and accompanying clip, serve as the final preview of the legendary duo's debut album Nein (May 13, Velocity Records), finding the iconic pair of P.C. Bullshit and Max Blastic re-enacting a duel to the most gruesome of deaths.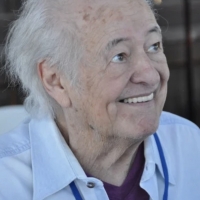 Henry Darrow, Star of ZORRO and HIGH CHAPARRAL, Passes Away at 87
by Nicole Rosky - Mar 15, 2021
BroadwayWorld is saddened to report that stage and screen actor Henry Darrow passed away today in his Wilmington, North Carolina home. He was 87 years old.
Rubicon Theatre Company Presents HERSHEY FELDER, TCHAIKOVSKY
by A.A. Cristi - Dec 14, 2020
The dramatic story of the life of composer and conductor Piotr Ilyich Tchaikovsky comes to vivid life through the artistry of impresario Hershey Felder in HERSHEY FELDER, TCHAIKOVSKY. A timebending tale of passion and repression, Felder's latest livestream achievement explores the mysteries surrounding some of the greatest music ever written.
Park ICM Announces 2018-19 Season And New Performance Home
by Stephi Wild - May 31, 2018
Stanislav Ioudenitch, Artistic Director of Park International Center for Music (Park ICM), announced today that their 2018-2019 season would kick off in September with a new performance home, the 1900 Building in Mission Woods, Kansas. "For the first time, we will perform our entire season at the 1900 Building as we adore performing in their wonderful spaces," said Ioudenitch. "Now between their two fabulous concert halls and their delicious restaurant, classical music lovers can have a full evening of fine wines and food, and cap it off with our world-class musicians! We are two hidden jewels just now being discovered in the Kansas City arts public."
American Violinist Michael Tree Dies at Age 84
by Alan Henry - Apr 3, 2018
The New York Times reports violinist Michael Tree has dies at age 84 due to Parkinson's disease.

Singer/Songwriter Duo Sylvie Davidson And Trevor Wheetman Announce One Night Only Album Release Concert
by Stephi Wild - Mar 20, 2018
Singer/songwriter duo Sylvie Davidson and Trevor Wheetman first met each other while performing in Lonesome Traveler at Rubicon Theatre. Seven years later they return to the stage, married, and with a brand new album to celebrate. Join them for an evening of love and laughter as they share the stories and songs of their lives together.

BWW Previews: WAIT UNTIL DARK at Albuquerque Little Theatre
by Beth Leitman - Jan 29, 2018
BWW Preview Of Albuquerque Little Theatre's Wait Until Dark
Cast Announced for LONESOME TRAVELER: THE CONCERT at State Theatre
by Rebecca Russo - Jan 23, 2018
Show time is Saturday, February 3 at 8:00 PM. Tickets are $42 & $35 and can be purchased by visiting the State Theatre Box Office, 453 Northampton Street, Easton, by calling 1-800-999-STATE, 610-252-3132 or online at www.statetheatre.org. Sponsored by WDIY 88.1 FM

Rubicon Theatre Company Presents Brian McDonald Starring in BUYER & CELLAR
by Julie Musbach - Jan 16, 2018
Rubicon Theatre Company presents the outrageously funny, critically-acclaimed comedy Buyer & Cellar by Jonathan Tolins. The production is directed by Ovation Award-winner Stephanie A. Coltrin and stars award-winning actor and Rubicon's Associate Artistic Director Brian McDonald. Inspired by Barbra Streisand's book My Passion for Design, Tolins' one-man, tour-de-force is described by the N.Y. Times as a seriously funny slice of absurdist whimsy about the price of fame, the cost of things, and the oddest of odd jobs. Winner of the 2013 Drama Desk Award for Best Play, this Off-Broadway sensation follows a struggling actor named Alex who winds up working for an unnamed show-business legend in her Malibu basement mall. An unlikely friendship develops between the two from which Alex learns profound lessons about himself.
Efrem Zimbalist Frequently Asked Questions
How many shows has Efrem Zimbalist written?
Efrem Zimbalist has written 1 shows including Honeydew (Composer).