Latest News on Devon Perry
Devon Perry News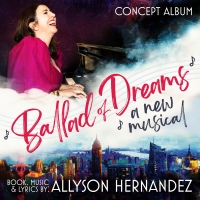 BALLAD OF DREAMS THE MUSICAL Studio Cast Recording Now Available
by Chloe Rabinowitz - Nov 15, 2022
Multihyphenate Allyson Hernandez, Author and Composer of Ballad of Dreams, an Amazon number one best-seller novel and number one new release in musicals released a companion album on November 11, 2022.
Photos: First Look at A GRAND NIGHT FOR SINGING at The Arrow Rock Lyceum Theatre
by Chloe Rabinowitz - Sep 27, 2022
The Arrow Rock Lyceum Theatre's production of A Grand Night For Singing runs through Oct. 2. This stylish review features more than 30 songs from 11 of their musical masterpieces, including Oklahoma!, South Pacific, The Sound of Music, Carousel, The King and I, Cinderella, and more. See photos here!
Broadway's Andrea Dotto to Return to the Arrow Rock Lyceum Theater This Month
by Blair Ingenthron - Sep 25, 2022
Andrea Dotto (Bandstand, Chita Rivera Award Nominee) is back at the Arrow Rock Lyceum Theater in the multi-faceted ensemble of A Grand Night For Singing, directed and choreographed by Sam Hay with music direction by Broadway's Joshua Zecher-Ross.
Westchester Broadway Theatre Will Present ALL SHOOK UP
by Chloe Rabinowitz - Feb 27, 2020
Set to the hits of the King of Rock and Roll himself, Elvis Presley, this musical will have you dancing in your 'Blue Suede Shoes' all night long. Inspired by William Shakespeare's Much Ado About Nothing, Twelfth Night, As You Like It, the music is all Elvis, and the result is a night of hilarious and enchanting 1950s fun. When Chad, the mysterious motorcycle-riding, hip-swiveling roustabout rides into town, suddenly everyone's lip-curling and all shook up with secrets, music, and love. Lovers meet, woo, pursue and more, all in one zany night that will change the town forever. You'll be rocking in your seat to great tunes like 'Heartbreak Hotel', 'Hound Dog', 'Devil in Disguise' and many more!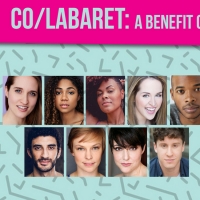 Broadway Performers Sing One-hit Wonders In Benefit Concert For Co/lab Theater Group
by Stephi Wild - Nov 3, 2019
Join Members Of The Broadway Community For LION HEARTED: A Benefit Concert For Maggie Hollinbeck
by Stephi Wild - May 8, 2019
Join members of the Broadway community for an inspiring evening of heart-centered music and musings honoring the fearless Maggie Hollinbeck (ONCE TOUR). Ticket proceeds will go directly to Ms. Hollinbeck, a two-time breast cancer survivor, to offset her recent medical costs and assist on her valiant road to recovery. The event will be on Monday, May 13 at The Triad at 7PM (doors open at 6:30PM). The Triad is located at 158 W. 72nd Street, between Amsterdam and Columbus on the Upper West Side. Tickets can be purchased here.

Moy-Borgen & Bourne's OFFICE PARTY - NSFW Comes to Don't Tell Mama
by Julie Musbach - Apr 17, 2019
2019 MAC Award Nominees for Duo/Group Cheo Bourne and Lena Moy-Borgen are back with more cake! Moy-Borgen & Bourne's Office Party is coming to Don't Tell Mama on April 25th at 7pm. Watch them, your party planning committee, as they curate an awesome party for you - and this one is NSFW! Sylvia Feldman is our Employee of the Month and Emily Viega joins in as the new intern! Devon Perry music directs.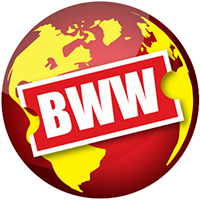 ELf Opens Today at Surflight Theatre
by A.A. Cristi - Dec 5, 2018
Surflight Theatre will be opening their ever popular Holiday production for 2018, ELF the Musical, based on a motion picture of the same name, with a score by Matthew Sklar and Chad Beguelin on December 5th. The book is adapted by Bob Martin and Thomas Meehan from the 2003 film. This will be the second musical by Matthew Sklar and Chad Beguelin that Surflight has produced this season having had The Wedding Singer in their 2018 summer lineup.
Ivoryton Playhouse Opens Second Season of 'On The Shore' At Waters Edge
by Julie Musbach - Jun 29, 2018
Ivoryton Playhouse continues its popular series of cabaret style dinner-theatre performances at Water's Edge Resort beginning on Sunday, July 8th.

BWW Review: ANNIE GET YOUR GUN at Westchester Broadway Theatre
by Kathryn Kitt - Oct 2, 2017
What a treat to be in the audience at Westchester Broadway Theatre's new production of Annie Get Your Gun, written and composed by Irving Berlin.