Ivoryton Playhouse Opens Second Season of 'On The Shore' At Waters Edge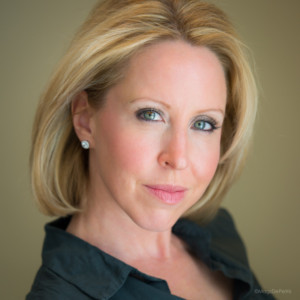 Ivoryton Playhouse continues its popular series of cabaret style dinner-theatre performances at Water's Edge Resort beginning on Sunday, July 8th.
The season opens with What I Did for Love, love songs from Broadway's most memorable shows. This love letter from Broadway, to be performed on July 8th and July 15th, will highlight Broadway's biggest hits from yesterday and today, with songs and stories celebrating love. Powerful ballads will touch your heart, and up-tempo songs direct from 42nd Street are sure to get your feet tapping!
Next comes La Dolce Vita on July 22nd and August 12th. Be transported to Italy for an evening of Italian favorites drawn from cinema, the concert stage, the great opera houses and the most celebrated clubs. Sit back, relax and enjoy delicious Italian cuisine complimenting this feast of the senses as performers serenade you with the iconic melodies of Italy.
Summer heats up with Summer Nights on August 19th and 26th. Get ready to go back in time as we celebrate the sizzle of hits from the '70s. Feel free to sing and dance along as our talented cast hosts the hottest night of entertainment on the Shoreline!
Each of these evenings offers a complete entertainment and culinary experience. A cocktail hour, featuring an array of appetizers is followed by the first set of our show. Then, enjoy a buffet style dinner, dessert, and second set of entertainment.
Each evening will feature a professional cast of performers, in addition to a trio led by Music Director, Eric Trudel. Cast members include Lili Thomas, Katie Weiser, Carly Callahan, Jamaal Fields-Green, Schuyler Beeman, Max Swarner, Richard Pittsinger, Charlie Widmer, Emily Langford Johnson, Amy Maude Helfer, Kate Hubbard and Devon Perry.
"We are thrilled to build on the success of last season, and have put together some great talent for these evenings, including cast members from our season, to bring the Water's Edge audience a night of entertainment that they won't forget," said Jacqui Hubbard, Artistic Director of Ivoryton Playhouse.
Tickets are $59.00 per person plus tax and gratuity, including dinner and the show, and can be purchased by calling Water's Edge Resort at 860-399-5901. Tickets are not available through the Ivoryton Playhouse website or theatre box office. For more information, visit watersedgeresortandspa.com.
More Hot Stories For You