Date of Birth: August 09, 2022
Date of Death: August 09, 2022 (0)
Latest News on Debora Crabbe
Debora Crabbe News
We Happy Few Announces Live Spring Production DESDEMONA
by A.A. Cristi - Apr 4, 2022
Helen Hayes Recommended We Happy Few takes a step forward by looking back this spring. In their first Shakespeare-adjacent piece since 2018's PERICLES, and their first live stage production since the COVID-19 pandemic, the company journeys to Cyprus and the castle of Othello, to discover and discuss the relationships between Desdemona, Bianca, and Emilia while their lovers and husbands conflict and conspire.
BWW Review: TORN at AmaZing Theatre Company
by Rachael F. Goldberg - Feb 16, 2021
'Torn' is a well-researched, cleverly produced production with an interesting story at its heart. The show may not live up to the theatre company's name, but it's an enjoyable enough production with a worthwhile tale to tell.
The AmaZing Theatre Company Presents TORN
by Stephi Wild - Jan 12, 2021
The AmaZing Theatre Company presents Torn by award-winning playwright John Becker. When Booker T. Washington, a former slave, was invited to dinner at the White House by Teddy Roosevelt, it sent shock waves across the nation. In many ways, we are still Torn.
BWW Review: SCHOOL GIRLS; OR, THE AFRICAN MEAN GIRLS PLAY at the Round House Theatre - A Great Way to Open Their Renovated Theatre.
by Charles Shubow - Oct 14, 2019
Welcome back to Bethesda Round House Theatre! After a successful renovation, the theater has reopened on East-West Highway with impressive architectural improvements. One will notice immediately upon entering the lobby, huge changes with a complete makeover. There is a huge bar and seating area that was desperately needed. I do believe they could use more variety of refreshments though.. The theater's intent is to get people to a performance early and stick around afterwards.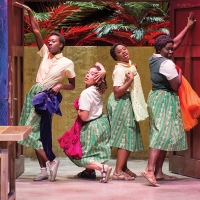 Review Roundup: What Did Critics Think of SCHOOL GIRLS; OR, THE AFRICAN MEAN GIRLS PLAY at Round House Theatre?
by Paul Smith - Oct 1, 2019
School Girls; or, The African Mean Girls Play recently opened at Round House Theatre. Find out what the critics had to say!
BWW Review: SCHOOL GIRLS; OR, THE AFRICAN MEAN GIRLS PLAY at Round House Theatre
by Roger Catlin - Sep 26, 2019
Playwright Jocelyn Bioh long wanted to name her 2017 work about the social interworkings of young women in Ghana simply 'School Girls.' But it wasn't until she added the subtitle, 'African Mean Girls Play,' that she fully nailed what she was doing.
Tina Landau, Ephraim Sykes, Corbin Bleu, and More Take Home Helen Hayes Awards - Full List!
by Stephi Wild - May 14, 2019
The 35th annual Helen Hayes Awards honored local theater on Monday, May 13, at The Anthem.

BWW Review: 19: THE MUSICAL at The Hill Center
by Rachael Goldberg - Jan 20, 2019
Creators Jennifer Schwed and Doug Bradshaw teamed up with composer Charlie Barnett to produce a musical that is sweet, earnest, smart, and sensitive. It may be a lofty goal to hope that '19: The Musical' achieves 'Hamilton'-like heights, but, much like the women it portrays, it's certainly up to the task and should not be underestimated.

BWW Review: THE ELVES AND THE SHOEMAKER at Keegan Theatre
by Elliot Lanes - Dec 23, 2018
There are many companies presenting Theater for Young Audiences (TYA) shows in and around the DC area. One of the newest is a company that's been around for over twenty years, but has relatively recently branched out into the family entertainment genre.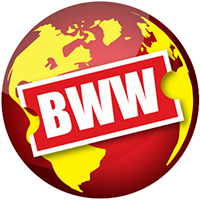 A Musical About Suffragists Presents Special Performance for Women's March Weekend
by Julie Musbach - Dec 18, 2018
A "rousing, ovation-generating musical, full of history and dance," 19: The Musical is the dynamic and little-known story of Alice Paul, Ida B. Wells, Susan B. Anthony, and the other suffragists who fought to win American women the right to vote nearly 100 years ago (DC Metro Theatre Arts).