Latest News on David Ortiz
David Ortiz News
Entregarán El Inbal Y La Secretaría De Cultura Estatal El Premio Bellas Artes De Cuento San Luis Potosí Amparo Dávila
by A.A. Cristi - Nov 15, 2022
La Secretaría de Cultura del Gobierno de México y el Instituto Nacional de Bellas Artes y Literatura (Inbal), a través de la Coordinación Nacional de Literatura (CNL), y el Gobierno del estado de San Luis Potosí, por medio de su Secretaría de Cultura y el Museo Francisco Cossío, entregarán el Premio Bellas Artes de Cuento San Luis Potosí Amparo Dávila 2022 a la ganadora del certamen, Elma Aurea Correa Neri, en ceremonia presencial el viernes 18 de noviembre a las 18:00 horas.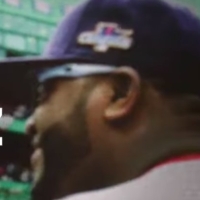 FOX Sports Films Celebrates Baseball Great David Ortiz with Exclusive All-Access Documentary
by Michael Major - Oct 3, 2022
FOX Sports Films announces a new original documentary celebrating baseball great and FOX MLB analyst David Ortiz, arguably the most clutch player in MLB Postseason history. He embarks on an epic journey into and beyond the National Baseball Hall of Fame. Watch a new video trailer for the new documentary now!
ABC News Announces SOUL OF A NATION Return Honoring Three Influential Figures in the Hispanic and Latin American Community
by Michael Major - Sep 13, 2022
In celebration of Hispanic and Latin American Heritage Month, ABC News' Emmy-nominated "Soul of a Nation" will present the one-hour primetime special "Mi Gente: Groundbreakers and Changemakers," spotlighting three key figures in the Hispanic and Latin American community.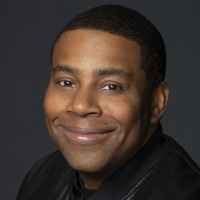 Kenan Thompson to Host the 74th Emmy Awards
by Michael Major - Aug 9, 2022
NBC and the Television Academy announced jointly that Kenan Thompson will host the 74th Emmy® Awards. Kenan Thompson is an award-winning actor, comedian and producer, best known for his work on "Saturday Night Live." This fall he will enter his 20th season on the iconic late-night series as the longest-running cast member. 
Kenan Thompson to Host 2021 PEOPLE'S CHOICE AWARDS
by Michael Major - Nov 8, 2021
This year, Thompson received his first-ever "People's Choice Awards" nominations and is up for both the 2021 "Comedy TV Star" and "Male TV Star" for his work on "Saturday Night Live." The 2021 "People's Choice Awards" will air simultaneously on both NBC and E! Check out the full list of nominations now!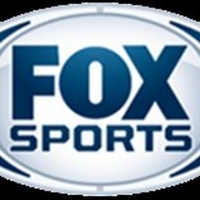 FOX Sports Goes the Distance with First-Ever MLB AT FIELD OF DREAMS Broadcast
by TV News Desk - Aug 9, 2021
Leading up to the event, studio host Kevin Burkhardt is joined by World Series champion and 14-time All-Star Alex Rodriguez, World Series champion and 10-time All-Star David Ortiz and Hall of Famer and five-time All-Star Frank Thomas for a full one-hour pregame show live from location at 6:00 PM ET.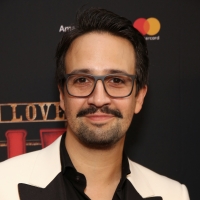 Lin-Manuel Miranda, Rita Moreno and More to Appear at the Official Latino Inaugural 2021, Hosted by Eva Longoria Bastón
by Chloe Rabinowitz - Jan 18, 2021
Eva Longoria Bastón was announced today as the host of the official Latino Inaugural 2021: Inheritance, Resilience & Promise streaming on The Choice channel on Peacock, and on Telemundo's and Univision's digital and social platforms on Tuesday, January 19 at 9:30 p.m. EST.
Shine Global Announces A Night With SNL's Kenan Thompson
by A.A. Cristi - Nov 3, 2020
Shine Global, the non-profit media company that produces inspiring films and compelling content about underserved children and their families, announces a night of conversation with actor Kenan Thompson, star of Saturday Night Live (SNL), and producer Albie Hecht, who first worked with Kenan when he was a teenage cast member of the hit Nickelodeon series 'All That'.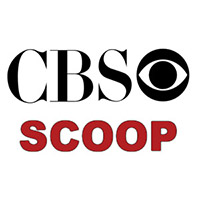 Scoop: Coming Up on a New Episode of GAME ON! on CBS - Wednesday, June 17, 2020
by TV Scoop - Jun 12, 2020
Get all the scoop on Coming Up on a New Episode of GAME ON!, airing on CBS on Wednesday, June 17, 2020!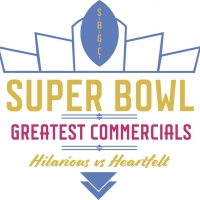 CBS to Air SUPER BOWL GREATEST COMMERCIALS 2020 on January 29
by Kaitlin Milligan - Jan 22, 2020
SUPER BOWL GREATEST COMMERCIALS 2020, an interactive countdown special where viewers will be able to vote LIVE for the most hilarious and most heartfelt Super Bowl commercial, will be broadcast Wednesday, Jan. 29 (8:00-9:00 PM, ET/PT) on the CBS Television Network. The special will be hosted by Boomer Esiason, analyst for CBS Sports' NFL pregame show THE NFL TODAY, and Daniela Ruah, star of CBS' NCIS: LOS ANGELES, and originate from the Hard Rock Stadium in Miami, home of "Super Bowl LIV."
David Ortiz Videos
VIDEO: First Clip of MLB & MTV2's OFF THE BAT FROM THE MLB FAN CAVE, Beg. Tonight
by TV News Desk - Apr 1, 2014
MTV and Major League Baseball (MLB) today announced that Washington Nationals All-Star Bryce Harper will be the first in-studio guest for 'Off the Bat from the MLB Fan Cave,' as he is set to join series hosts Sway, Fat Joe, Chris Distefano and Melanie Iglesias at the MLB Fan Cave in New York City for the debut episode premiering on MTV2 tonight, April 1 at 11:00 p.m. ET/PT. Get a first look below!