Latest News on David Gilmore
David Gilmore News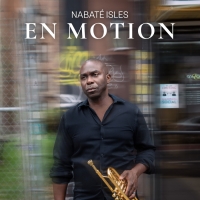 Trumpeter, Composer, And Producer Nabaté Isles Announces Release Of Second Full Length Album "En Motion"
by A.A. Cristi - Jan 19, 2023
Grammy-winning Trumpeter, Composer and Producer Nabaté Isles kicks the year off on a high note with the release of his highly anticipated full length project 'En Motion'.
Supreme Beings of Leisure Release New Single 'Body'
by Michael Major - Nov 11, 2022
Supreme Beings of Leisure (SBL)—consisting of original members Geri Soriano, Ramin Sakurai and Rick Torres—reintroduced themselves after a 14-year hiatus with "Full Circle" followed by "Contender." The band is synonymous with retro-future West Coast Chill vibe, a sound they helped create in the heyday of trip-hop.
ASI WIND'S INNER CIRCLE to Open Off-Broadway This Fall
by Chloe Rabinowitz - Jul 20, 2022
David Blaine will make his New York producing debut with Asi Wind's Inner Circle this fall at The Gym at Judson beginning Thursday, September 15 with opening night on Sunday, September 18.
Franklin Stage Company to Open Performance Season With Concert Featuring Kwaku Kwaakye Obeng & Gino Sitson
by Chloe Rabinowitz - Jun 30, 2021
For their 25th-season performance opener, the Franklin Stage Company presents a concert featuring Ghanaian master drummer Kwaku Kwaakye Obeng and Cameroonian singer Gino Sitson whose music blends jazz, gospel, blues, and traditional African polyrhythms and melodies in exciting, innovative ways.
LIVE FROM OUR LIVING ROOMS Continues Through Sunday
by Stephi Wild - Jul 9, 2020
This weekend, you can take a voice lesson GRAMMY nominated vocalist Kurt Elling, a guitar lesson with former Tonight Show guitarist Kevin Eubanks, or sit in on an introspective webinar with Cecil McLorin Salvant and Rudresh Mahanthappa right in your living room!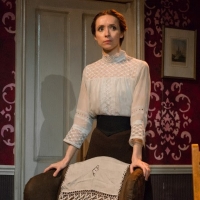 VIDEO: Finborough Theatre Presents JANE CLEGG as Part of #FinboroughForFree
by Chloe Rabinowitz - Jun 5, 2020
As part of the Finborough Theatre's #FinboroughForFree initiative, the theatre will be releasing a new play every month for as long as we can during their closure to watch online for free.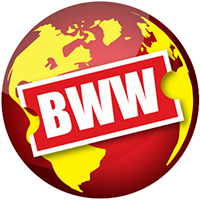 Jazz At MOCA To Feature Saxophonist Jacques Schwarz-Bart
by Stephi Wild - Mar 5, 2020
The Museum of Contemporary Art North Miami (MOCA) is thrilled to feature saxophonist, Jacques Schwarz-Bart as part of its monthly a?oeJazz at MOCAa?? series on Friday, March 27. Schwarz-Bart grew up in Guadeloupe where he learned how to play the Gwo ka drum as a child. He was coached by Anzala, one of the top percussionists in Guadeloupe and learned the biguine style of music. At age six, while living in Switzerland, Schwarz-Bart discovered jazz music and taught himself how to play the guitar by playing along with jazz records.
John Cleese, Jesse & Joy and More are Coming to Luther Burbank Center for the Arts
by Chloe Rabinowitz - Feb 10, 2020
Luther Burbank Center for the Arts (LBC) announced today that it has added three shows to its 2020 lineup-Grammy Award-winning music group Jesse & Joy Live on Thursday, June 25, the return of The Australian Pink Floyd Show on Tuesday, August 18, and legendary comedian and actor John Cleese on Friday, November 6. Tickets for all shows will be available Friday, February 14 at noon online at lutherburbankcenter.org, by calling 707-546-3600, or at the Luther Burbank Center for the Arts ticket office (50 Mark West Springs Road in Santa Rosa).
BWW Review: BRIGHT STAR a Breathtaking Production Presented by The Baldwinsville Theatre Guild
by Natasha Ashley - Jan 27, 2020
The Baldwinsville Theatre Guild has brought a truly breathtaking production of Steve Martin and Edie Brickell's Bright Star to their stage under the superb direction of Colin Keating. Steve Martin and Edie Brickell's beautifully crafted bluegrass musical is breathtakingly brought to life by the stellar cast. This local community theatre production could give some professional theaters a run for their money thanks to Director Keating's spot-on casting, his detailed direction, and the unbelievable talents of local community theater performers that are often seen throughout Central New York.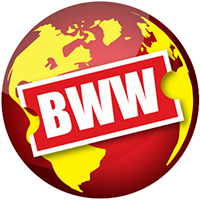 Birdland Presents Ron Carter's Great Big Band And More Week Of September 30
by Julie Musbach - Sep 20, 2019
Birdland will kick-off their great week of programming with Ron Carter's Great Big Band, Bruce Harris, Julie Halston, and more!