Latest News on Dan Scully
Latest News on Dan Scully
Stage Credits
Productions
[Off-Broadway, 2022]
Projection Designer
[Off-Broadway, 2018]
Projection Designer
[San Diego, CA (Regional), 2015]
Projection Designer
[Broadway, 2014]
Video Design
[Off-Broadway, 2011]
Projection Designer
[Broadway, 2010]
Associate Projection Designer
[Broadway, 2010]
Associate Video and Projection Designer
[Broadway, 2009]
Associate Projection Designer
[Off-Broadway, 2006]
Lighting Designer
Stage
Productions
[Off-Broadway, 2022]
Projection Designer
[Off-Broadway, 2018]
Projection Designer
[San Diego, CA (Regional), 2015]
Projection Designer
[Broadway, 2014]
Video Design
[Off-Broadway, 2011]
Projection Designer
[Broadway, 2010]
Associate Projection Designer
[Broadway, 2010]
Associate Video and Projection Designer
[Broadway, 2009]
Associate Projection Designer
[Off-Broadway, 2006]
Lighting Designer
Dan Scully News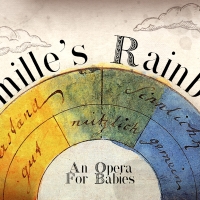 Carnegie Hall Presents The World Premiere Of CAMILLE'S RAINBOW, A New Performance For Babies
by A.A. Cristi - Sep 22, 2022
In October, Carnegie Hall presents the world premiere of Camille's Rainbow, a new performance co-commissioned by Carnegie Hall and Minnesota Opera. This immersive, operatic and theatrical event, especially designed for babies and toddlers (ages 0–2), encourages creative play, as children explore a world of colors.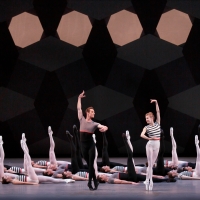 New York City Ballet Announces 2022 Fall Season
by Stephi Wild - Sep 8, 2022
New York City Ballet's 2022 Fall Season will open at Lincoln Center on Tuesday, September 20 with a program of works by the Company's co-founder George Balanchine:  Divertimento No. 15, Scotch Symphony, and La Sonnambula.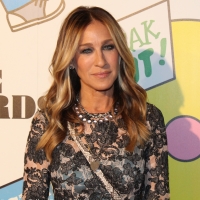 Sarah Jessica Parker to be Honored at New York City Ballet's 10th Annual Fall Fashion Gala in September
by Chloe Rabinowitz - Jul 28, 2022
New York City Ballet will present its tenth annual Fall Fashion Gala on Wednesday, September 28, 2022 at 7pm at the David H. Koch Theater at Lincoln Center. This year's event will honor Sarah Jessica Parker, a vice chair of the NYCB Board of Directors, who conceived the Fall Fashion Gala in 2012.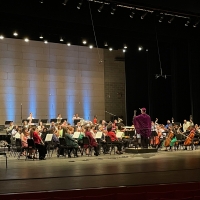 Carnegie Hall's LINK UP: THE ORCHESTRA SINGS Free Online Concert Now Available
by Chloe Rabinowitz - Jun 7, 2022
Carnegie Hall's Link Up music education program has facilitated deeper connections between the concert hall and the classroom through a highly participatory instrument-focused curricula. A new online concert—Link Up: The Orchestra Sings—is now available for teachers, students, and families everywhere.
Nicholas Barasch, David Baida, Kerry Conte & More to Star in World Premiere of THE BUTCHER BOY at Irish Rep
by Chloe Rabinowitz - Jun 2, 2022
Irish Repertory Theatre announced today casting for the World Premiere of the new musical The Butcher Boy, featuring book, music & lyrics by Asher Muldoon. The Butcher Boy will begin previews on the Francis J. Greenburger Mainstage on July 21, 2022 and is set to open on August 1 for a limited run through September 11, 2022.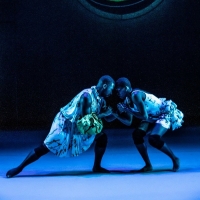 A.I.M By Kyle Abraham Presents Requiem: Fire In The Air Of The Earth This Month
by Stephi Wild - May 4, 2022
Choreographer and MacArthur Fellow Kyle Abraham and pioneering producer and composer Jlin have come together to create a new work exploring death, reincarnation and Black Futurism through a reimagining of Mozart's Requiem in D minor, in Requiem: Fire in the Air of the Earth.
BWW Review: AN UNTITLED LOVE ---A.I.M BY KYLE ABRAHAM at Kennedy Center
by David Friscic - May 2, 2022
Four years in the making, A.I.M by Kyle Abraham presented the hour-long dance piece entitled An Untitled Love but, although it may have been "untitled" it certainly encompassed many myriad moods, feelings and styles of dance while emphasizing the need for connection in an often-broken world with humor, subtle satire, compassion, and deft timing.  Utilizing an exceptional ensemble of dancers and incorporating extremely compelling and continually surprising styles of choreography, music, lighting, and scenic design---this mesmerizing dance composition was constantly eclectic in presentation.
Royal Ballet Will Present World Premiere THE WEATHERING by Kyle Abraham
by Nicole Rosky - Mar 10, 2022
Dance Today brings three of the world's most exciting choreographers together in an extraordinary showcase of modern ballet. This mixed programme of one act ballets includes the world premiere of The Weathering, a new work by Kyle Abraham. This new production is set to a score of existing and new music by Ryan Lott, and features costume designs by Karen Young and lighting design by Dan Scully.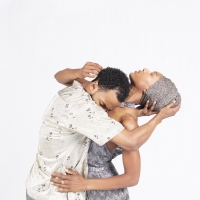 BAM to Present the NYC Premiere of AN UNTITLED LOVE
by Chloe Rabinowitz - Jan 20, 2022
A.I.M by Kyle Abraham will return to BAM, after seven years, with the evening-length dance work An Untitled Love set to the music of the neo-soul, Grammy Award-winning R&B artist D'Angelo.
BAM Announces 'A New York Season: A Celebration of Our City's Artists'
by Chloe Rabinowitz - Oct 8, 2021
BAM has announced A New York Season, a celebratory homecoming that brings together a league of artists who have made, and continue to make, New York City the culture capital of the world.
Dan Scully Videos
STAGE TUBE: Orfeh and Andy Karl Tribute ROCKY in New Song
by Stage Tube - Aug 18, 2014
Rocky star Andy Karl and his wife Orfeh just released a new mash-up song called 'No Time for Pain (A Tribute to Rocky Broadway)' with a photographic flashback on the run of Rocky, which just closed on Broadway. This video features the Rocky instrumental theme, with vocal talents from Orfeh and Andy Karl.