BWW Interview: Dan Foster, Director of SWITZERLAND at 59E59th

After a hugely successful run at the Hudson Stage Company in Armonk, Director Dan Foster and his team are moving the production to New York. Dan took a few minutes off from the craziness of dress rehearsal to chat with us.
How did you settle on Switzerland in the first place?
I was watching an interview with Cate Blanchett, she was doing press for the movie "Carol" that was based on the Patricia Highsmith novel "The Price of Salt." In the interview, she said she had some experience with Highsmith because she was also in the movie "The Talented Mr. Ripley," and coincidentally when she and her husband were running the Sydney Theater Company, they had commissioned a play about Highsmith. I liked "The Talented Mr. Ripley" and Highsmith's writing, so I thought I'd search this out and I read it and really liked Joanna's writing style. And I thought it was so original to write a play about someone, an author, and write it in the style of that author's writing. I thought that was interesting not to mention the themes and topics that go through it, the concept alone was rather unique.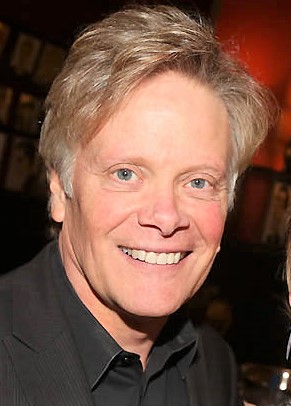 So, I first talked to Joanna about a little more than a year ago and she was actually doing a production of "Switzerland" in Berlin, and she sent me rewrites from that. And then when we produced it, it was kind of the script that we had licensed but with some of these other changes. When the decision was made to move into Manhattan we found out there was another production being done in Bath England that was fairly high-profile and in talking to Johanna, she sent me more rewrites that had been in that production. And then it moved into the West End and there were changes from that production as well! I saw Joanna in London in November and she gave me a draft of the version that's being published again in England and she gave me a copy of that. In the end she said, "you know what. do what you want. Feel free to use any of these changes." She gave us her blessing to find the play that we wanted to do. So, it's an amalgam of several rewrites but she was very trusting and we appreciated that.
So, did you use the re-writes?
Some of the rewrites that were put into the West End production, I questioned. But it had to do with the fact that there is a difference of audience from London to New York and because the play deals with Highsmith's history in New York and her relationship with the New York publishing industry, I wanted to restore some of those things which had been taken out because, for whatever reason, the references weren't landing or it was too topical and the audience in London had no reference point for them. I've had experience with plays from other countries where maybe you have to adjust a little bit so as not to confuse your audience it's okay to make them angry - but not to make them confused! So, I thought some of the rewrites were great, they were trimmed a lot, there was more clarification of things. And then we did restore some things that had specific New York references that our audience would relate to.
Are you using the same cast?
We are using the same cast! (Peggy J. Scott and Daniel Petzold) We are thrilled with them and they were right on board from the very beginning. They loved the roles and they loved working with each other. It really helped! We did meet a couple times in December just to read through rewrites and discuss some changes, and then we had two weeks of rehearsal in January to put it back up. But the fact that they had done it before, and had worked together, they had a little bit of shorthand with one another already, so they could work on the fine-tuning and that's exactly what we did.
Is it the same production as Westchester?
We saved the sets from Westchester, but we kind of needed to shrink wrap them a bit for 59East59th because this is slightly smaller space. But as much as we loved the production in Westchester it did feel a little bit vast. In this theater the claustrophobia of the piece really comes across. And it's giving us something back in terms of intimacy as well. We joke and say she's gone from the four-bedroom condo to the one-room Studio, much more New York! Plus remember, at this theater the first row of the audience is practically on stage with the cast - it is a very intimate experience. I actually had to ask the cast if being that close would throw them and they said no they loved it.
Is this the first time you've worked with 59E59th?
The folks at 59 East 59th have been absolutely wonderful. In the past, they had seen several things at our space in Westchester and asked if we could move them, but for one reason or another it never happened. Even when the decision was made to move to Switzerland, we were a little concerned because we would have to store the stage, the set, and it was a really big endeavor. But we got very lucky because several people we're on board with the idea of moving it and were very very supportive.
When did you decide this would be the one to bring to NYC?
It was actually during the final weekend of the run as I was watching the actors go through their preparation before the show. I said to myself, we should really move this, I think this could have legs. The audiences were really really enjoying it and I thought more people should see it. So, I ran some numbers, looked at the set and ironically the next night Val Day from 59E59th came up to see it and invited us to move it! So it all happened literally overnight. We're 20 years old and this is the first production we are moving to the city so it's kind of an anniversary. We were all were sitting there last night before the first preview, looking at it thinking: "Wow it's actually happening!"
It is indeed. This production ran last season in Westchester to rave reviews. With the same cast and creative team at the helm, 59e59th should have no problem duplicating that success. BWW would like to thank Dan Foster for taking time to chat with us. And wish the best of luck to Dan Foster and his team from the Hudson Stage Company on their maiden voyage in New York City!
SWITZERLAND by Joanna Murray-Smith
Starring Peggy J. Scott and Daniel Petzold
Directed by Dan Foster
Now through March 03, 2019
For tickets: https://59e59.org/ticket-information/

Related Articles View More Off-Off-Broadway

Stories

Shows