Latest News on Chris Thompson
Chris Thompson News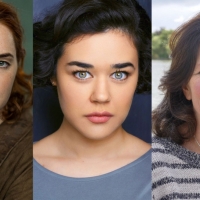 Cast Announced For 45North's A GIG FOR GHOSTS At Soho Theatre
by Stephi Wild - Sep 8, 2022
45North announced the cast for the world premiere of Fran Bushe's A Gig for Ghosts, winner of the Tony Craze Award 2019. Directed by Ria Parry (co-director of North Wall), the show is performed by Hanora Kamen, Rori Hawthorn, and Liz Kitchen.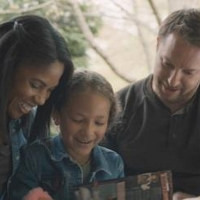 Festival Of Cinema NYC to Return For Its 6th Year, Showcasing 124 Independent Films
by Chloe Rabinowitz - Jul 8, 2022
Festival of Cinema NYC will return for its 6th year, as a live in-person 10-day event, August 5 - August 14. Taking place at the Regal UA Midway theater in Forest Hills, Queens, FOC NYC will showcase 124 independent films from more than 25 countries, with over 90 anticipated filmmakers to be in attendance.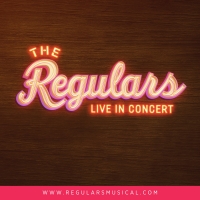 THE REGULARS is The Highlight Of Hope Mill Theatre's Third Annual LGBTQIA+ Arts Festival
by Stephi Wild - Nov 26, 2021
The headline event of the festival is a rehearsed reading and concert showing of new musical, 'The Regulars', a folk musical, which is being produced and developed by Hope Mill Theatre, with Music, lyrics and Book by trans writer Will Shishmanian.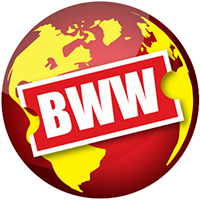 THE SOUND OF MUSIC Will Be Performed at StoryBook Theatre
by Stephi Wild - Nov 16, 2021
For more than 50 years The Sound Of Music has been delighting audiences all over the world and will come back to the StoryBook stage for another visit this holidays season.  The Sound of Music won the hearts of audiences worldwide, earning five Tony Awards and five Oscars.
Kevin Clifton, Duncan James & More to Star in Jeff Wayne's Musical Version of THE WAR OF THE WORLDS
by Chloe Rabinowitz - Sep 28, 2021
One of the most trailblazing tours of all time, Jeff Wayne's Musical Version of 'The War of The Worlds' - Alive on Stage! returns to arenas throughout the UK in 2022.
Annabelle Wallis And Noma Dumezweni Join This Year's Committee For The Popcorn Writing Award 2021
by Stephi Wild - Jul 12, 2021
The full lineup includes Jonny Woo, Andreja Pejic, actress, supermodel, and transgender activist, celebrated playwright, and poet, Inua Ellams, multi-award-winning Noma Dumezweni, Peaky Blinders' actress Annabelle Wallis and Olivier-award winning producer Francesca Moody.
LISTEN: Chris Thompson Releases New Single 'Blood On His Hands'
by Sarah Jae Leiber - Oct 8, 2020
Best known as the lead vocalist for Manfred Mann's Earth Band and their major hit "Blinded By The Light," legendary singer Chris Thompson has penned a seething new message about the current US administration with his single "Blood On His Hands."
SRO Presents LA SERVA PADRONA at Gillioz Center
by Stephi Wild - Sep 20, 2020
SRO presents two performances of LA SERVA PADRONA at Gillioz Center for Arts and Entertainment. Performances take place on September 25 and 26, 200.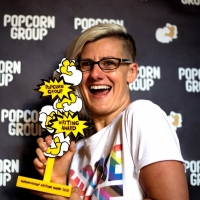 Jennifer Lunn Wins The Popcorn Writing Award 2020
by Stephi Wild - Aug 27, 2020
Jennifer Lunn has been awarded the The Popcorn Writing Award 2020 for her play 'Es and Flo', and receives a cash prize of £2,500.  The other Finalists are Matilda Ibini (awarded £1,500) and Chris Thompson (£1,000) with Camilla Whitehill receiving a Special Mention (£500).
Popcorn Award For New Play Writing at The 2020 Edinburgh Fringe Announce The Short List
by Stephi Wild - Aug 13, 2020
This year's final shortlist of eight from 133 eligible plays that were due to premiere at Assembly, Gilded Balloon, Pleasance,  Summerhall, Traverse Theatre and Underbelly,  includes work from all over the UK and champions marginalised communities, shining a light on people who's stories are just not heard or seen.
Chris Thompson Videos
VIDEO: On This Day 11/27 - Tom Hanks Debuts in ABC's BOSOM BUDDIES
by Caryn Robbins - Nov 27, 2012
On November 27, 1980 ABC debuted the comedy series BOSOM BUDDIES, starring Tom Hanks and Peter Scolari. Created by Robert L. Boyett, Thomas L. Miller and Chris Thompson the series ran from 1980 to 1982. Below, check out the show's opening which features Billy Joel's 1978 single, 'My Life.'