Date of Birth: May 17, 1913
Date of Death: May 07, 2002 (88)
Birth Place: Baltimore, MD, USA
Latest News on Buster Brown
Stage Credits
  [Broadway]
Original Broadway Production, 1989
Hoofer [Replacement]
Stage
Performances
  [Broadway]
Original Broadway Production, 1989
Hoofer [Replacement]
Buster Brown News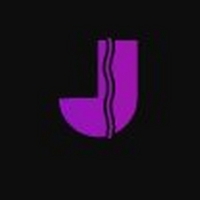 The Joyce to Present Michela Marino Lerman's ONCE UPON A TIME CALLED NOW
by Chloe Rabinowitz - Mar 10, 2022
The Joyce Theater Foundation will celebrate the joy of movement, music, and love in a world premiere from renowned tap artist Michela Marino Lerman. The fusion of tap dance improvography and live jazz, entitled Once Upon a Time Called Now, will play The Joyce Theater from March 29-April 3. 
Tony Goldwyn and Savion Glover Will Helm Revised PAL JOEY on Broadway
by Nicole Rosky - Oct 4, 2021
Pal Joey, the Rodgers and Hart-John O'Hara classic musical, has been revised in a brand-new production that will be heading to Broadway in the 2022-2023 season.
THE TAP AFFECT Will Be Performed by FORM Dance Projects in July
by Stephi Wild - Jun 17, 2021
The Tap Affect is a celebration of the unique art form of tap. With each of the eight performers having their own tap style and story, they will each delve into their emotional bond to the art form as well as pay tribute to the masters of tap including Eddie Brown, Buster Brown, Bill Robinson, John Bubbles, Eleanor Powell and Jeni Legon.
New York Nightlife Staple SWING46 Announces 12-Hour Telethon Fundraiser
by Chloe Rabinowitz - Mar 4, 2021
A live-streamed fund-raising concert set for Sunday, March 14, will be raising urgently needed money for Times Square and New York big band venue SWING46 in hopes of helping it pull through the devastating lockdowns of the past year.
Craft Recordings, Record Store Day Announce New Dates For Roundup of Vinyl Exclusives
by Kaitlin Milligan - Jun 4, 2020
Craft Recordings and Record Store Day announce the new dates for their roundup of vinyl exclusives.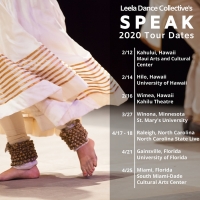 Leela Dance Collective to Present SPEAK, an All-Female Indian Kathak and American Tap Dance Collaboration
by Chloe Rabinowitz - Feb 10, 2020
Serving as a bridge between tradition and innovation, history and progress - Indian Kathak and American Jazz Tap dance - continents and ages apart share parallel stories of struggle and perseverance in SPEAK.
Tap Dance Genius Savion Glover Announced At SOPAC November 9
by A.A. Cristi - Oct 8, 2019
Tony Award-winning tap phenomenon Savion Glover (Bring in 'da Noise, Bring in 'da Funk, Shuffle Along) makes a highly anticipated return engagement to SOPAC on Saturday, November 9 at 8 p.m.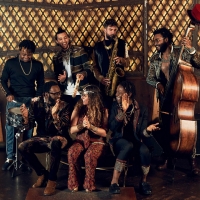 HARLEM 100 Featuring Mwenso & The Shakes Announced At MPAC
by A.A. Cristi - Sep 24, 2019
Celebrate the music that made Harlem the center of the music universe at Harlem 100 Featuring Mwenso & The Shakes, Sunday, October 27 at 7 pm at Mayo Performing Arts Center. Tickets are $29-$69.

Cool Jazz and a Tailgate Picnic Featured At Bickford Summer JazzFest, Plus Antoinette Montague Experience
by Tori Hartshorn - Jul 12, 2018
The Bickford Theatre at the Morris Museum presents The Antoinette Montague Experience in concert on Thursday, July 26, as part of the popular Summer JazzFest, which combines food trucks and music for a fun summer evening. Antoinette Montague is an award-winning jazz and blues singer who performs all over the world, but has never forgotten her New Jersey roots. Joining Ms. Montague will be Ken Peplowski on sax and clarinet, "King" Solomon Hicks on guitar, Brandon McCune on piano, Melissa Slocum on bass, Bobby Sanabria on drums, and tap dancer AC Lincoln. The food truck picnic begins at 5:30 p.m. and the concert at 7:30 p.m.

SPEAK: Tap & Kathak Unite With Michelle Dorrance, Rina Mehta & More At The Broad Stage
by A.A. Cristi - Mar 2, 2018
Indian Kathak dance and American Tap dance are continents and ages apart, yet they share parallel stories of struggle and perseverance.  They join forces in a unique and sensational collaboration - as The Eli and Edythe Broad Stage presents SPEAK: Tap & Kathak Unite, a program that brings together MacArthur Fellow Michelle Dorrance, Founders of Leela Institute for the Arts Rina Mehta and Rachna Nivas, and Broadway performer Dormeshia Sumbry-Edwards, for three performances only, March 22 - 24.
Buster Brown Frequently Asked Questions
How many Broadway shows has Buster Brown been in?
Buster Brown has appeared on Broadway in 1 shows.
How many West End shows has Buster Brown been in?
Buster Brown has not appeared in the West End