Latest News on Bobbie Steinbach
Bobbie Steinbach News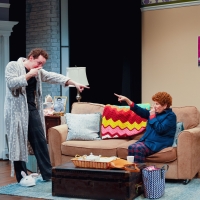 Review: TORCH SONG at Moonbox Productions
by Nancy Grossman - Dec 8, 2022
What did our critic think of REVIEW: TORCH SONG at Moonbox Productions?
Moonbox Productions Presents The Tony Award Winning Play TORCH SONG, December 2-23
by A.A. Cristi - Oct 18, 2022
Moonbox Productions, winner of numerous IRNE and Elliot Norton Awards, presents Harvey Fierstein's Tony-Award-winning play Torch Song, directed by Allison Olivia Choat.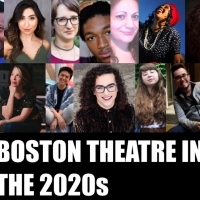 An Introduction: Boston Theatre in the '10s and What it Means for the '20s
by Andrew Child - Jan 20, 2020
As we embark on our voyage through the 2020s, it will be exciting to see if Lopez's lofty ambitions become a reality. After all, Boston theatre has just come through a huge decade of change in which our city's pertinence to the theatre world has grown. Let's look at how our relevance as a city has changed in regards to theatre as an art form in the past decade: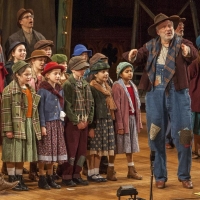 BWW Review: THE CHRISTMAS REVELS: A Long Tradition of Community Forged Through Music
by Nancy Grossman - Dec 19, 2019
From what I can tell, THE CHRISTMAS REVELS is one of those much-loved traditions that people look forward to revisiting year after year, like a performance of THE NUTCRACKER or A CHRISTMAS CAROL, or taking the kids to see Santa Claus. However, unlike those other holiday seasonal shows, the REVELS is billed as a celebration of the winter solstice, and it not only allows, but encourages (requires?) the audience to participate in a number of singalongs throughout the program. This year marks the 49th annual REVELS, but it was my first experience, which caused me to wonder what took me so long. Each year features a different cultural theme and this year's journey takes us back to the 1930s, to Dust Bowl-era America.
Commonwealth Shakespeare Company Announces New Leadership
by Stephi Wild - Sep 27, 2019
Commonwealth Shakespeare Company (CSC) has announced that Associate Artistic Director Adam Sanders has assumed the position of Managing Director of CSC. His past position of Associate Artistic Director will be filled by Elliot Norton Award-winning director Bryn Boice, who will be in charge of CSC's Apprentice Program, CSC2 and Stage2, CSC's Shakespeare performances for young audiences. They will both support Artistic Director Steven Maler in continuing the work of CSC for future seasons.
MOVE ON THE CHA CHAS Honored As A 'Best Of Solo' at United Solo 10th Anniversary Festival
by Stephi Wild - Sep 3, 2019
From ballet to bop, with a dash of mid-life salsa dating, life's journey is all about taking the next step.
SOLD-OUT Shows Are Audience Favorites At United Solo's Tenth Anniversary
by Stephi Wild - Aug 19, 2019
United Solo, the world's largest solo theatre festival, is bringing together over 130 shows from all over the world for its tenth anniversary. These shows will offer audiences intimate theatre experiences highlighting the talent, unique perspectives, and storytelling prowess of participating artists. Many promising shows have captured the public's imagination, have sold out their first performances at the Festival, and may now be offered additional performances. Fourteen bestselling shows are now sold out at United Solo. Three of these SOLD-OUT shows are part of THE BEST OF category, which recognizes the greatest artistic achievements of United Solo's first decade.
United Solo Announces THE BEST OF Category, Celebrating Artistic Achievement
by Stephi Wild - Jul 11, 2019
There has never been a lack of extraordinary talent at United Solo. Year by year, audiences have witnessed some of the most amazing solo artists from all over the world share their talents and stories. Some of these artists have made a particularly incredible mark on the audience's hearts through their performances on the United Solo stage at Theatre Row on 42nd Street in Manhattan. Therefore, during the first two weeks of the 10th anniversary season of United Solo, nearly thirty award-winning performers will be gracing the stage once again in THE BEST OF category.
The Lyric Stage Company Of Boston & Actors' Shakespeare Project Present TWELFTH NIGHT
by A.A. Cristi - Mar 18, 2019
Twelfth Night is a tale of unrequited love hilarious and heartbreaking. Twins are separated during a shipwreck and are forced to fend for themselves in a strange land. The first twin, Viola, falls in love with Orsino, who dotes on Olivia, who falls for Viola but is idolized by Malvolio. Enter Sebastian, who is the spitting image of his twin sister is it possible for this to all end well? Well, it IS a comedy!

MOULIN ROUGE, JAGGED LITTLE PILL & More Earn Nominations for 23rd Annual IRNE Awards
by Stephi Wild - Feb 25, 2019
The Independent Reviewers of New England (IRNE) today announced the nominees for the 23rd Annual IRNE Awards, which honor the best of the previous year's actors, directors, choreographers, designers and companies across the full spectrum of large, mid-size and fringe theater companies. Moulin Rouge!, a new musical produced by Global Creatures, and An American in Paris, produced by the Ogunquit Playhouse, led with 12 and 11 nominations, respectively, in the Large Stage Musical Category. The Huntington Theatre led all companies with 31 nominations across seven productions, including 11 for Man in the Ring, the story of six-time world champion prizefighter Emile Griffith.
Bobbie Steinbach Videos
STAGE TUBE: Behind-the-Scenes with the Costume Designer of Huntington Theatre's A LITTLE NIGHT MUSIC
by Stage Tube - Aug 28, 2015
The Huntington Theatre Company will open its 2015-2016 season with the Tony Award-winning musical A Little Night Music, Stephen Sondheim's most romantic and popular work, led by Tony and Olivier nominee Haydn Gwynne, as well as Broadway's Stephen Bogardus and Lauren Molina. Huntington Artistic Director Peter DuBois (after all the terrible things I do; Smart People; Rapture, Blister, Burn; and Becky Shaw) will direct. Performances will run September 11 - October 11, 2015 at the Avenue of the Arts / BU Theatre. Check out the video below on outfitting the cast in the show!