Stage Credits
Productions
[Off-Broadway, 2022]
Intimacy Coordinator
Ann James News
The Acting Company Announces Casting For its 2022-23 Season
by Stephi Wild - Aug 5, 2022
The Acting Company's Artistic Director Kent Gash and Managing Director Erik Schroeder have announced casting for the national tours of The Three Musketeers and Romeo and Juliet launching in New York City and playing over 27 engagements in 16 states.
Photos: First Look at HERE THERE ARE BLUEBERRIES at La Jolla Playhouse
by Stephi Wild - Aug 3, 2022
Following the world premiere opening night of Here There Are Blueberries on Sunday July 31, 202, Tectonic Theater Project and La Jolla Playhouse have released the first images of the production. Check out the photos here!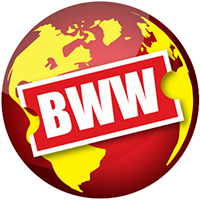 THE 3 MUSKETEERS and ROMEO & JULIET Will Anchor Queens Theatre Fall Season
by Stephi Wild - Jul 28, 2022
Queens Theatre (QT) has announced plans to bring two of the most legendary stories to its stage this fall when The Acting Company presents a new adaptation of the swashbuckling adventure, The Three Musketeers and the enduring tale of star-crossed lovers, Romeo and Juliet.
Cast Announced for World Premiere of Roger Q. Mason's LAVENDER MEN at Skylight Theatre
by Chloe Rabinowitz - Jun 29, 2022
Acclaimed Black Filipinx playwright and Kilroys List honoree Roger Q. Mason will star as Taffeta in the World Premiere of their much-anticipated play Lavender Men with Skylight Theatre Company and Playwrights' Arena in Los Angeles, August 6-September 4.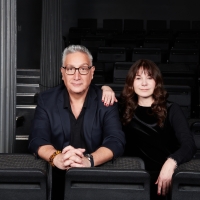 Cast & Creative Team Announced for HERE THERE ARE BLUEBERRIES World Premiere at La Jolla Playhouse
by Chloe Rabinowitz - Jun 27, 2022
 La Jolla Playhouse has announced the cast and creative team for its world-premiere production of Here There Are Blueberries, by Tony Award nominee Moisés Kaufman (Playhouse's 33 Variations) and Amanda Gronich, conceived and directed by Moisés Kaufman.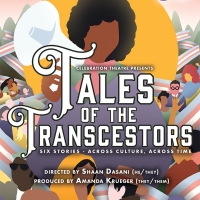 Celebration Theatre to Present TALES OF THE TRANSCESTORS - 6 Stories Of Trans Heroes Throughout History
by Chloe Rabinowitz - May 31, 2022
Celebration Theatre is presenting a cast of trans and non-binary actors the platform to bring their trans* heroes to life on stage. Tales from the Transcestors is the telling of six transgender stories across history. It is a multi-genre experience inclusive of music, poetry, and vignettes.
BWW Interview: Understudy Nate Richardson Basking in His AFTERGLOW After Triumphant First Time Onstage
by Gil Kaan - May 19, 2022
One week after the west coast premiere of S. Asher Gelman's Afterglow opened at the Hudson Theatre, one of the three leads couldn't go on. Fortunately, understudy Nate Richardson was in the wings ready to tackle the integral role of Alex.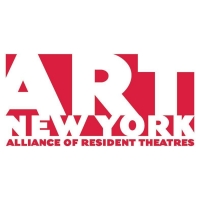 A.R.T./New York Announces Risa Shoup as New Co-Director and National Search for Second Co-Director
by Chloe Rabinowitz - May 13, 2022
The Alliance of Resident Theatres/New York (A.R.T./New York) announced today that Risa Shoup, who began serving as Interim Executive Director in August 2020, has been named to the permanent position of Co-Director in a unanimous vote by the A.R.T./New York Board of Directors.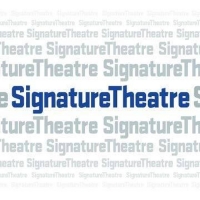 One-Week Extension Announced for Dominique Morisseau's CONFEDERATES
by Chloe Rabinowitz - Mar 31, 2022
Signature Theatre has extended the New York premiere of Dominique Morisseau's Confederates, directed by Stori Ayers to April 24. The production, running in The Alice Griffin Jewel Box Theatre at The Pershing Square Signature Center (480 W. 42nd Street, New York), opened March 27.
Photos: First Look At Mike Millan In BUYER & CELLAR At Celebration Theatre, Opening March 25
by A.A. Cristi - Mar 21, 2022
Celebration Theatre is back. After a years-long hiatus of mainstage performances, the company is on a new road to creative change. Interim Artistic Director Ann James (she/they) made a successful case for the theater's first offering of the season: "At the center of Celebration shifting to a new era in its forty-year lifespan is the bold decision to produce a show that is sure to be a sell out in Los Angeles."
Ann James Videos
STAGE TUBE: 43rd Annual Non-Equity Jeff Awards Nominees Are Announced - HEATHERS, BYHALIA, MISSISSIPPI, LONDON WALL and More!
by Stage Tube - Apr 27, 2016
The Jeff Awards Committee today announced 121 nominations in 24 categories for the 43rd Annual Non-Equity Jeff Awards for productions that opened between April 1, 2015, and March 31, 2016. The Non-Equity Awards honor excellence in Chicago theatres not under a union contract. Jeff judges attended opening nights of 148 productions offered by 67 Non-Equity producing organizations. The Jeff Committee recommended 65 of those shows (or 44%), making them eligible for Non-Equity Jeff Award nominations. Of the 65 Jeff Recommended productions, a record 53 (or 82%) received nominations, representing 32 theatre companies.