Bio:
Andrea Allmond is a Los Angeles Sound Designer, Composer, and Sound Engineer.
(read complete bio)
Latest News on Andrea Allmond

Bio:
Andrea Allmond is a Los Angeles Sound Designer, Composer, and Sound Engineer.
(read complete bio)
Latest News on Andrea Allmond
Andrea Allmond Biography
Andrea Allmond is a Los Angeles Sound Designer, Composer, and Sound Engineer.





Andrea Allmond News
World Premiere of Nina Braddock's UNTITLED BABY PLAY to be Presented at IAMA Theatre Company
by Chloe Rabinowitz - Apr 22, 2022
Six women find themselves trapped on an email chain as they plan their friend's baby shower when IAMA Theatre Company presents Untitled Baby Play by Nina Braddock. Katie Lindsay directs the IAMA-developed world premiere for a five-week run, May 26 through June 27 at Atwater Village Theatre.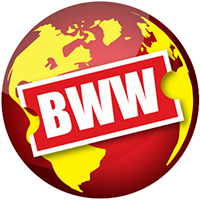 Season Three Of Antaeus Theatre Company's THE ZIP CODE PLAYS: LOS ANGELES Launches in December
by Stephi Wild - Oct 29, 2021
Seasons One and Two of The Zip Code Plays: Los Angeles podcast series are available now!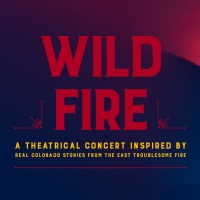 DCPA Theatre Company Announces Full Cast and Creative Team for World Premiere of WILD FIRE
by Chloe Rabinowitz - Jul 16, 2021
The DCPA Theatre Company has announced the full casting and creative team for the world premiere of playwright Jessica Kahkoska's Wild Fire. Wild Fire will feature Kendra Jo Brook as the Reporter, Joe Casey as the Historian and more.
LOVE NOTE Audio Experience is Now Available at Plummer Park in West Hollywood
by Stephi Wild - May 11, 2021
Rogue Artists Ensemble presents a unique, interactive, in-real-life sonic experience that guides audiences through a twisted collection of love stories, meditative romance and lost connections.
Photo Flash: Gloria Steinem at A.R.T.'s Opening Night of GLORIA: A LIFE
by Chloe Rabinowitz - Feb 3, 2020
History. Her story. Our story. This new play about Gloria Steinem and the women she has partnered with in a decades-long fight for equality is brought to life by a dynamic ensemble of performers. Fifty years after Gloria began raising her voice and championing those of others, her vision is as urgent as ever. Gloria's belief in talking circles as a catalyst for change offers us all a path forward. The first act is Gloria's story; the second is our own.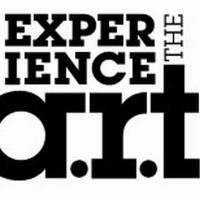 A.R.T. Has Announced Act II Guests, 40+ Not-For-Profit Partnerships, and Additional Programs
by Chloe Rabinowitz - Jan 16, 2020
American Repertory Theater (A.R.T.) at Harvard University has announced additional programming associated with its upcoming production of Gloria: A Life. Upcoming activities embody Gloria Steinem's lifelong efforts to achieve equity, inspire empathy, and build community. Activities include Act II talking circles with special guests, partnerships more than forty not-for-profit organizations, a donation drive, and a companion historical exhibition.
A.R.T. Announces GLORIA: A LIFE Creative Team, Cast, And Associated Programming
by A.A. Cristi - Dec 2, 2019
American Repertory Theater (A.R.T.) at Harvard University, under the leadership of Terrie and Bradley Bloom Artistic Director Diane Paulus and Executive Producer Diane Borger, have announced the creative team and cast of Gloria: A Life, presented in association with the McCarter Theatre Center and by special arrangement with Daryl Roth.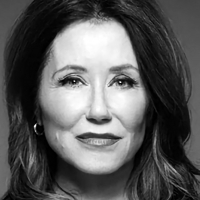 Mary McDonnell to Star in GLORIA: A LIFE at McCarter Theatre Center
by Julie Musbach - Jul 16, 2019
Two-time Academy Award nominee Mary McDonnell has been cast in the title role of Gloria Steinem in Emily' Mann's Gloria: A Life, the opening production in McCarter Theatre Center's 2019-2020 Theater Series. 
Interview: FAMOUS Returns to The 11:11 as a Tighter, More Visually Stunning Play Addressing the Cost of Fame
by Shari Barrett - May 10, 2019
FAMOUS re-opened in April after a successful run in 2018. I decided to speak with the show's Creator/Director Michael Leoni (ML) and producers Michelle Kaufer (MK) and Cassidy Pepper (CP), about how the new production uses stylized movements by the characters, enhanced lighting and sound designs, to bring the play flow so much more fluid than last year's version. The result grabs the audience's attention to the point of being able to hear a pin drop, making the entire experience even more stunning and breathtaking than before. And, of course, its relevance to the #MeToo movement is immediately recognizable as power players move in and out of Jason's life during the party.
BWW Review: TWELFTH NIGHT Conjures a Comedic Oasis at Dallas Theater Center
by Zac Thriffiley - Apr 4, 2019
Dallas Theater Center's take on the Bard's beloved comedy pulls audiences into a raucous party that is every bit as moving as it is uproariously funny.