Latest News on Alfred Jarry
Latest News on Alfred Jarry
Alfred Jarry News
Peter Sellars Delivers International World Theatre Day Message 2022
by Stephi Wild - Mar 27, 2022
The Global Theater Initiative (GTI), a partnership between Theatre Communications Group (TCG) and The Laboratory for Global Performance and Politics (The Lab) at Georgetown University, invites all theatres, individual artists, institutions, and audiences to celebrate the 61st annual World Theatre Day on March 27, 2022.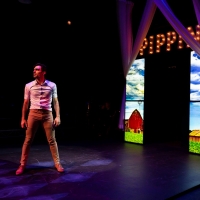 FreeFall Announces 2021/2022 season
by Marianka Swain - Sep 6, 2021
freeFall Theatre Company announces their 2021/2022 season. The 6 mainstage shows are Dames at Sea, The Night Before, Fatboy, Lady Day at Emerson's Bar and Grill, A Skeptic and a Bruja and a summer production to be announced very soon.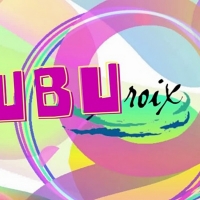 No Exit Theatre Collective Presents UBU ROIX
by A.A. Cristi - Mar 23, 2021
Join No Exit Theatre Collective for their first fully produced digital production April 1-4th!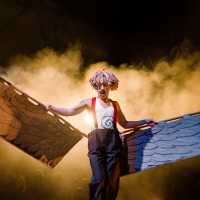 BWW Review: UBU 'Ä" A SINGALONG SATIRE, Shoreditch Town Hall
by Debbie Gilpin - Dec 7, 2019
Welcome to Lovelyville. President Nick Dallas has just been re-elected, and all seems right with the world - until the disruptive force of Mr and Mrs Ubu make their appearance, that is. Completely at odds with the tone of the town from the moment they open their mouths, they are unable to sit back and try to make things work in their current situation. Cue an outrageous assassination attempt and a grab for power in which the crowd is powerless to intervene. Ambitious, cowardly, strange-looking leaders with poor public-speaking skills - haven't we seen this somewhere before..?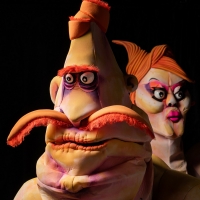 World Premiere Of KING UBU Announced At MONA FOMA In 2020
by A.A. Cristi - Dec 4, 2019
In a spectacular world premiere, Mona Foma is collaborating with Tasmania's award-winning Terrapin Puppet Theatre to present King Ubu, a wild satire of power and greed, adapted from 19th-century France to Launceston in 2020.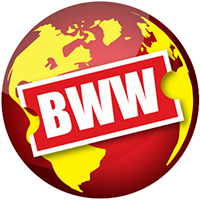 Full Tour Dates Announced For Kneehigh's UBU! A SINGALONG SATIRE
by Stephi Wild - Oct 24, 2019
Full tour dates are announced for Kneehigh's phantasmagorical and savagely funny Ubu! A Singalong Satire. As previously announced, the show will play at London's Shoreditch Town Hall in December as the perfect alternative Christmas show. It will then embark on a mini UK tour; travelling to Bristol Marble Factory, The Lowry, Salford and Leeds Playhouse.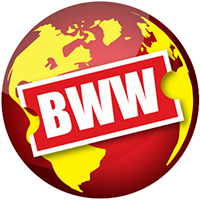 KNEEHIGH'S UBU Comes to Shoreditch Town Hall
by Stephi Wild - Sep 26, 2019
We all know an Ubu. Impossibly greedy, unstoppably crude, inexorably hell-bent on making our country great again! Sound familiar?
A Roaring Good Time! UBU ROAR Announced At The Modern Theatre
by A.A. Cristi - Aug 19, 2019
Juvenilia's Ubu Roar returns to the Modern Theatre for two weekends of raucous revelry and satire. This new translation of Alfred Jarry's play flirtatiously thumbs its nose in the face of yowling incompetence, greedy self-interest, and the immoral wielding of power. Ubu Roar is tons of fun and irreverent as anything recently tweeted.
La mezcla de ópera tradicional con ritmos afroantillanos, uno de los grandes aciertos en la composición de Salsipuedes de Daniel Catán
by Julie Musbach - May 20, 2019
Salsipuedes¬†es una tragicomedia que narra dos historias que corren paralelas: la de los amantes que se buscan y se encuentran de una manera que no hubieran querido hallarse, y la de la isla del t√≠tulo que se encuentra bajo el poder de un dictador. A lo largo de la √≥pera juegan una con la otra. De esta manera se refiere Luis Mart√≠n Sol√≠s a la obra en tres actos de Daniel Cat√°n, con libreto en espa√Īol del escritor cubano Eliseo Alberto, en colaboraci√≥n con el mexicano Francisco Hinojosa y el propio Cat√°n.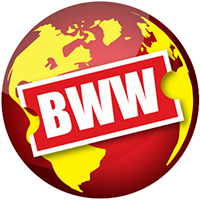 Ontario Trillium Foundation Grow Grant Enables Students To Experience One Little Goat Theatre Company's PLAY: A (MINI) HISTORY OF THEATRE FOR KIDS
by Stephi Wild - Apr 26, 2019
Thanks to a $107,900 two-year Grow grant from the Ontario Trillium Foundation that was awarded in 2018, 'Toronto's enterprising One Little Goat Theatre Company' (New York Times) is bringing the company's acclaimed play for young audiences, PLAY: A (Mini) History of Theatre for Kids, to over 17,000 elementary school students in over 100 Toronto District School Board Model Schools for Inner Cities at no charge to the schools.
Alfred Jarry Videos
STAGE TUBE: Preview Dotted Line Theatre's THE LONELY ONE, Now Playing Edinburgh Fringe
by Stage Tube - Aug 12, 2012
Following a sell-out and critically acclaimed run at London's Little Angel Theatre and at The 2012 Pulse Festival in Ipswich, Dotted Line Theatre bring their atmospheric one act play to the Edinburgh Festival Fringe. The Lonely One, a delicious tale of fear, runs now through August 26, 2012, the Iron Belly, Underbelly - Cowgate. Check out eerie footage from the production in the video below!
Alfred Jarry Frequently Asked Questions
How many shows has Alfred Jarry written?
Alfred Jarry has written 1 shows including Ubu (Playwright).