BWW Review: P.S. UNDERGROUND at We Can't Tell You Where...it's A Secret
It's 12:01 a.m. and a message slides into your inbox. It holds a secret location and a hint - what you should wear - and it all means your next adventure with P.S. Underground is beginning to unfold.
P.S. Underground is a "secret" club Palm Springs insiders have been flocking to for over five years. If you want to be part of this merry madness, you're going to have to sign up on their website. It's easy peasy, just enter your email address, and bada bing, bada boom, you're in the know.
Inside the wildly creative, and slighty-demented minds of Producer Michael Fietsam and Chef Dave Horgen are so many different shows it's hard to keep up. From cabaret-styled entertainment, to themed events like Sitcom, a celebration of all those great shows you loved in the 60s and 70s. And you're encouraged to wear your pajamas, while snacking on newly imagined meals of the era.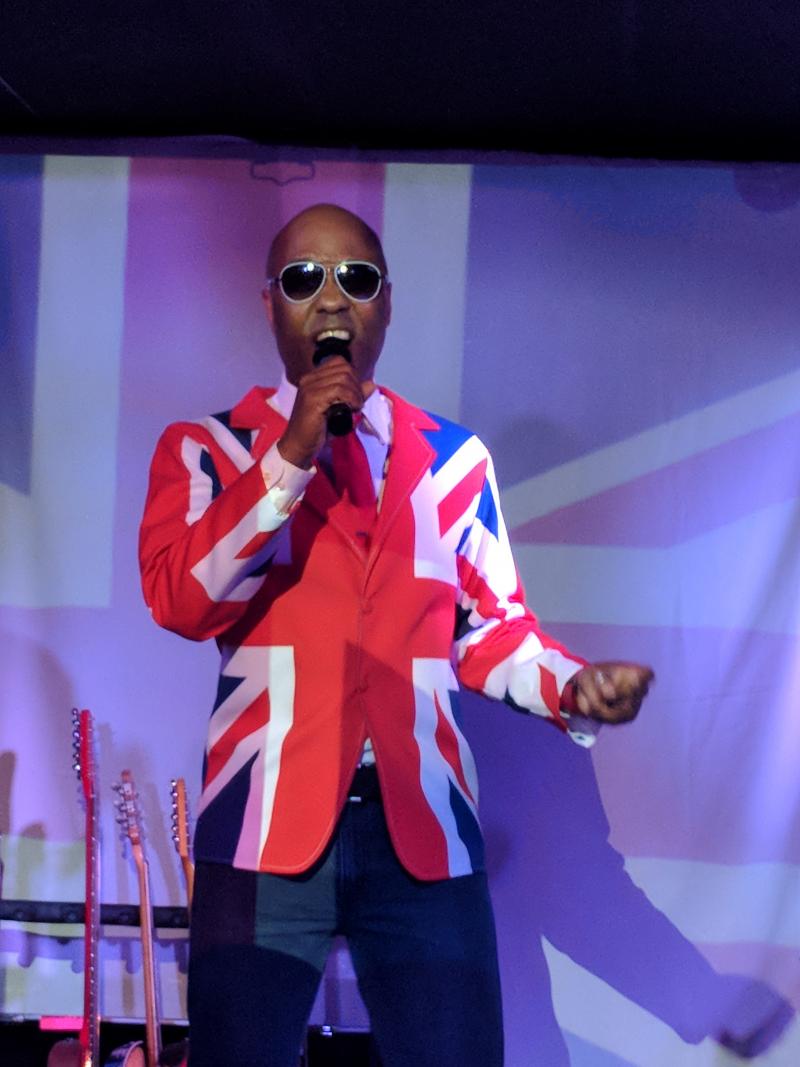 If you've seen The Cavern, you know it's all about the British Invasion - that's music, not countries - and featured local celebrities The Gand Band with Dion Khan as well as one of the valley's favorite entertainers, singer and DLT winning actress Francesca Amari. If you're looking for something more theatrical, P.S. Underground's Halloween event Bite will bring on the laughs as well as the scares and features other local favorites. This year it was Robbie Wayne, Siobhan Velarde, Tod MacCrofsky, and Kellie McQuinn. For Sitcom it was Amari, Gilmore Rizzo, Jeff Stewart, Laurie Morrison, and MacCrofsky. Whatever show you decide to see, be prepared to expect the unexpected.
Fietsam and Horgen have cultivated a huge following of fans and fun-goers, and if you don't know the people seated next to you, you will by the end of the evening. If you're at one of their themed Gand Band shows, there's a 99% chance you'll dance with them too.
Upcoming shows for P.S. Underground include this weekend's Beat which their website describes thusly:
..."The wayback machine is set to 1965. Teen music is taking over the airwaves. Every town is adding TV variety programs to showcase local talent. Philadelphia had American Bandstand. Cleveland had Upbeat. Nashville had Night Train. LA had The Lloyd Thaxton Show. Chicago had Soul Train. Houston had The Beat.
The Gand Band brings those TV variety shows to life, performing your favorite tunes by your favorite bands of the time.... From early black and white Rock-N-Roll to Motown Soul to Woodstock and the Summer of Love in full color.
CHEF DAVE will be whipping up some retro classic dishes with a PS UNDERGROUND twist that are sure to tempt the palate and tease the taste buds. This 4-course dinner is complete with free-flowing wine. The price tag is $125, but note it is a 4-course course dinner with free-flowing wine, and marvelous entertainment.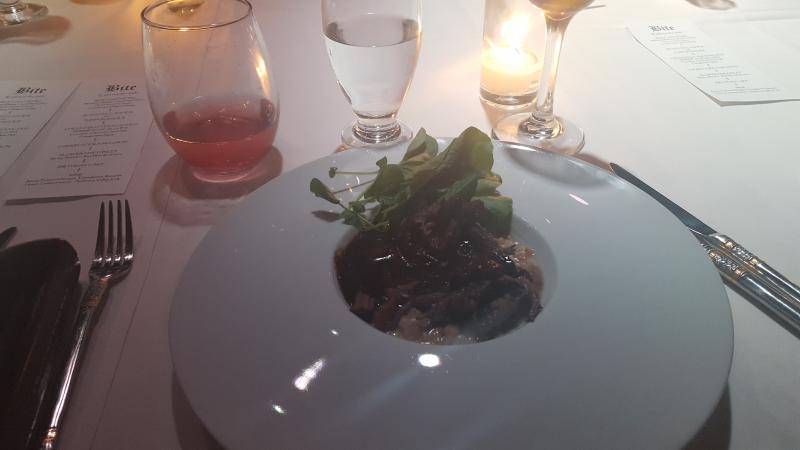 Other upcoming events for November include That's Amore starring Gilmore Rizzo, and Gospel Brunch starring another local favorite, Keisha D.
December has even more to offer: Wanderland, Light, HO _ Dark Door and you get another shot at the show everyone was talking about, Sitcom.
This February the always sold out event A Nod To Mod will be happening during Modernism Week, February 2019 featuring songs from the 1940s-1960s with fan favorites like That's Amore, and the newly added Boobs a Ruth Wallis song performed by Amari that always bring down the house, All of these events book up pretty quickly so pop on over to the website to sign up.
To have a peek at some of the photos of past events, go to P.S. Underground Gallery.
To sign up for one of their great events, or become a member of the secret club, go to their website.
If you've never been, it's time to find out what everyone has been raving about - go, explore something new and very, very fun. It's a real feast for all the senses.