Orlando Interviews
The latest interviews about live + streaming theatre in Orlando.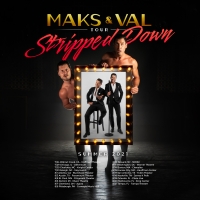 Maks and Val Chmerkovskiy Talk MAKS & VAL: STRIPPED DOWN Tour, DANCING WITH THE STARS & More!
by Chloe Rabinowitz - August 10, 2021
Maks and Val Chmerkovskiy are back on stage with their 'Stripped Down' tour, showing audiences a whole new side of the dancing duo. Featuring dance, comedy, and personal stories from the lives of the Chmerkovskiy brothers, the Maks & Val: Stripped Down tour will make you laugh, cry, and everything i...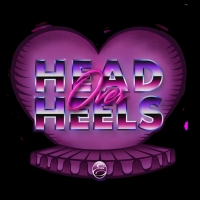 Michael Rodgers And Adonus Mabry of HEAD OVER HEELS at Encore! Performing Arts
by Joseph Harrison - June 06, 2021
, Orlando
What happens when you take a 16th-century prose romance and turn it into a musical with a score by the most successful all-female rock band in history, The Go Go's? You get HEAD OVER HEELS, a musical that took Broadway by storm in 2018 and that will have its Central Florida premiere June 10 – 13th b...
Cliff Price, Orlando Theatrical Scenic Designer
by Joseph Harrison - October 03, 2020
, Orlando
As those of us who spend significant time in the theatre know, the last six months have been very difficult. With canceled productions, performers out of work, and audiences without the live entertainment that enlightens and enriches their lives, there has been much uncertainty, on top of all the co...