Interview: Megan Reinking of BROADWAY ON THE ROCKS at Hyatt Regency Orlando
Broadway performer takes the stage on April 22nd in the newly remodeled Rocks Lounge at the Hyatt Regency Orlando
UPDATE: Megan Reinking's performance at Broadway On The Rocks has been postponed to April 22nd.
A new cabaret series is now underway in Orlando featuring stars from some of Broadway's most beloved musicals. The series, called "Broadway On the Rocks" will offer it's next show on Saturday, April 22nd at the newly renovated Rocks Lounge at the Hyatt Regency Orlando. During each one-hour show, performers will share songs and stories from their lives on-stage, accompanied by pianist John R. Mason, III. Taking the stage for the second performance in the series will be Megan Reinking (HAIR, DRACULA THE MUSICAL, HBO's Boardwalk Empire). I caught up with Megan and talked about her theatrical career, her experience on Broadway, and her thoughts on living in Orlando.
Can you tell us a little bit about your background and your life in the theatre?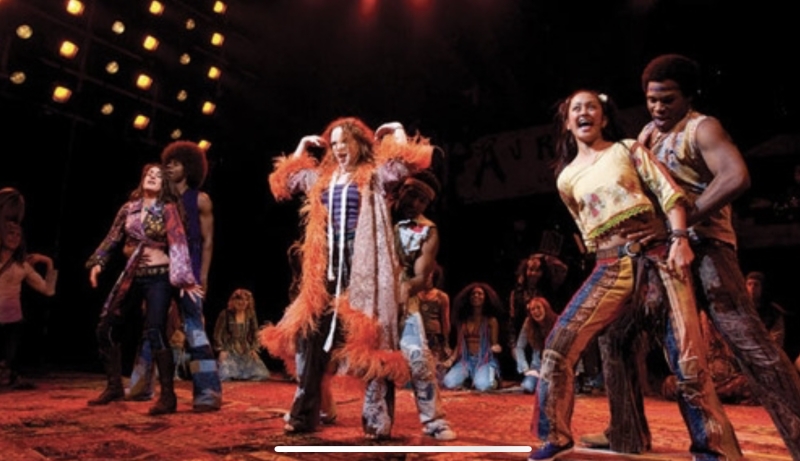 Megan Reinking: I started in dance when I was a kid. My mom started me in classes when I was three. So, I danced my whole life and started to sing in school and had an idea that I might be good at that. And then, one year, when I was a kid, we were vacationing up in Minnesota (I am from Iowa) and there was a playhouse doing a play, and my parents were a little skeptical about taking me because they were afraid I was going to try to be the center of attention at the theater. Instead, it was the exact opposite. I just sat there stunned about what I was seeing. It was a play called ELEEMOSYNARY and I don't know how great of a production it actually was, but it really didn't matter. However, I don't think it really hit home to me that there was a career path that did all three of these things that I loved like theater, singing and acting until I was in high school. We saw an ad in a dance magazine for auditions for Ann Reinking's Broadway Theatre Project that took place nearby in Tampa. So, my mom and I put together on audition video, and I was accepted. It's a three-week apprenticeship, and basically I was this Midwest girl who thought I knew things about theatre, but realized very quickly that what I knew only skimmed the surface. Suddenly I was sitting in Q&As with Ann Reinking and Tommy Tune. I was selected to do a master class with Gregory Hines, I got directed by Ben Vereen and got to take dance classes from Gwen Verdon. It was this crazy, intensive thing that made me think that this was something I could do. So that was kind of my introduction. I did that apprenticeship for four summers, basically through high school. That first year, I thought my strength was dance. And then I realized that, at least in the dance world, I was a big fish in a small pond where I came from. My real skill was singing and storytelling through music. So, I'm more of a singer who dances very well. And when it came time for college, I auditioned for all the big musical theater programs and end up going to The University of Michigan, which is an excellent program.
Speaking of Ann Reinking, I would have to turn in my broadway card if I didn't ask - your last name is very unique - any relation?
That's everybody's secret question when they meet me. They want to ask if I'm related to Ann Reinking. The short answer is no. But I get it. It's not a common name, and I do have an aunt named Ann, and my dad always jokes that I should just casually mention my "Aunt Ann", and have people just assume. Ann Reinking's brother, Jeff, is a photographer, and he was always there at Broadway Theatre Project, and I got to know him pretty well, and the three of us talked about it because we wondered if maybe we were actually related somehow. There's a story I'm going to tell in the show as well that is kind of hilarious. She definitely took an interest in me because I think she knew that people would always associate me with her so she wanted to be sure that going into the industry that I would represent her well whether or not we are actually related.
Looking at your bio, one interesting fact is you were in two back-to-back vampire broadway musicals (DRACULA and LESTAT). That's quite a unique credit.
Yes! Actually, I was in college when DANCE OF THE VAMPIRES was on Broadway, so I missed getting the trifecta. As far as I know, the only person who has done all three of them is Drew Sarich because he did DANCE OF THE VAMPIRES and DRACULA in Europe and then he was in LESTAT with us. So, I'm one of the go-to- Broadway vampire actresses I guess!

So, how did you end up here in Orlando? What drew you here?
Maybe a year-and-a-half before everything shut down with COVID my boyfriend and I moved back from LA to New York. I was starting to get back into the world of callbacks and then everything shut down. The auditions went virtual at the time and then my boyfriend got a work opportunity down here and we were like, okay, let's give it a year. The auditions were not in person, so I could still just put myself on tape from here for everything. So, we decided to come down here and try it out. When I lived in LA I worked for Universal so that was a pretty easy transition to go back to working for them here as my day job. They're an excellent company to work for and I love working for them.
And the creative community here in Orlando is so robust.
Yes. That's one of the reasons we decided to give it a shot. And I was excited to get the opportunity to do this show because I hadn't really found a performance avenue in town. I'd love to explore a little bit more of that and get more involved with the arts scene here while we're living here.
So, let's talk about your upcoming show. What can audiences expect?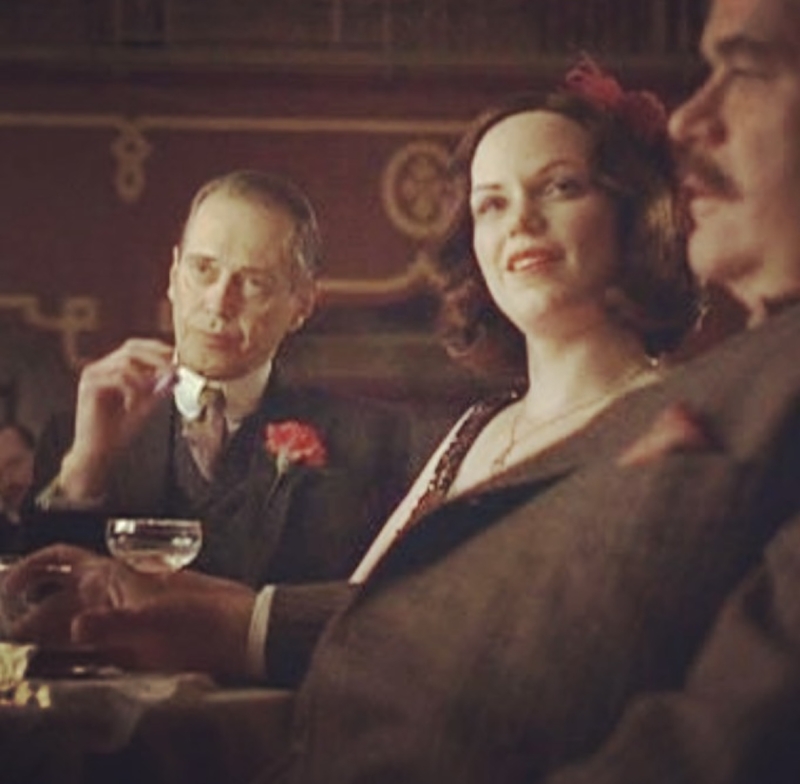 I'm definitely going to tell stories about Broadway Theatre Project and some of the incredible people I got to work with, how I got into the industry, different directions my career has gone, and how I've ended up in things. I'm planning on a little bit of a tour through all of that. I will perform some of my favorite music, both from those experiences as well as songs from things I almost did. I think that a career is defined just as much from what you do as what you almost do. So, I will explore some of the roles I almost got as well.
And have you done a show like this before? Or is this the first time you have put together something like this?
This is my first solo show so I'm excited about that. I've done some shows at Birdland and Joe's Pub and places like that in New York, but with other people - often for concerts that featured music of up-and-coming composers.
This is a one night only event (so get your tickets today!). What's next for you?
Actually, about a week after the concert, I'm going to be going up to Maine to do MILLION DOLLAR QUARTER at the Ogunquit Playhouse. I did the show off-Broadway with most of the original company, because they went from Broadway and moved to New World Stages. It's such a perfect show for that space. Hunter Foster, who was in the original company is directing it, and we both went to Michigan and just did the THE GRISWOLD'S BROADWAY VACATION together in Seattle. I played Ellen opposite his Clark. That was really fun. And we connected over the fact that we both did MILLION DOLLAR QUARTET and he was like "I'm doing it, you want to do it? Let's do it." So that's what I'm doing next. And we're still hoping for news about BROADWAY VACATION. It's a really fun show, and Broadway needs some fun, you know. I think everyone will really love it. And speaking of, I did get special permission from the composers to perform one of the songs at the cabaret. So, I'm very excited about that.
BROADWAY ON THE ROCKS takes place in the Rocks Lounge at the Hyatt Regency Orlando located at 9801 International Drive. Megan Reinking performs on Saturday, April 22nd. Tickets start at $45 and include reserved seating, a set menu of signature hors d'oeuvres, a welcome drink, one-hour performance and gratuity. Additional shows in the series include Justin Matthew Sargent (ROCK OF AGES, SPIDERMAN: TURN OFF THE DARK, NBC's JESUS CHRIST SUPERSTAR LIVE) on March 31st. All performances begin at 7:30pm. Doors open at 6:30pm. Tickets can be purchased on EventBrite.