Photos: Central Florida Vocal Arts to Present DOUBLE JEOPARDY - a Pair of One Act Operettas
Central Florida Vocal Arts invites audiences to Double Jeopardy, a double bill of one-act operettas, pairing The Trial of B. B. Wolf by Curtis Tucker and Nelson Sheeley with Gilbert & Sullivan's classic Trial By Jury. These courtroom comedic drama operettas promise the best local voices, accompanied by antics and laughs in the intimate setting of the CFCArts Black Box Theatre.
"We are so excited to not only present this classic Gilbert and Sullivan work but also to introduce our audiences to St. Augustine composer, Curtis Tucker's work The Trial of B. B. Wolf and to be premiering the work in Central Florida" said Chief Executive Director and show producer, Theresa Smith-Levin. "We are also simply thrilled to be partnering with our dear friends at CFCArts to present the work in their beautiful theater space".
As pioneers in modernizing operatic works, Central Florida Vocal Arts promises Double Jeopardy to hit the mark and will even feature outstanding talent from its youth training programs appearing in the ensemble roles. Directed by veteran local director Deidre Axel and music directed by the organization's Artistic Director, Nishaa Carson, this production features the finest talent, including beloved local opera stars Christina Rivera, Andrew Lejeune and John Segers of the Gilbert & Sullivan Society.
Opening on Thursday, November 9th with performances through November 19th, this production is the perfect way to kick off your holiday theater season with the whole family!
What: Double Jeopardy - A Double Bill of One Act Operettas, featuring The Trial of B. B. Wolf and Trial by Jury
When: Thur. Nov. 9th Fri. Nov 10th, Thurs. Nov 16th, Fri. Nov. 17th, Sat. Nov. 18th at 7:30 PM Sun. Nov 12th, Sun. Nov 19th at 3:00 PM
Where: CFCArts Black Box Theatre, 250 SW Ivanhoe Blvd. Orlando, FL 32804 Information & Tickets: www.CFLVocalArts.com (tickets range from $16.00 to $25.00)
About Central Florida Vocal Arts, Corp.
Central Florida Vocal Arts Corp. was formed in 2012 by Theresa Smith-Levin as a music advocacy non profit organization focused on re-imagining Classical vocal arts, especially opera, for both current audiences as well as the audiences and artists of tomorrow. As a 501(c)3, Central Florida Vocal Arts is creating a sustainable life cycle for Classical Vocal Arts in our community by providing innovative performance opportunities for the artists of today, while training and supporting the artists of tomorrow.
Photo Credit: Theresa Smith-Levin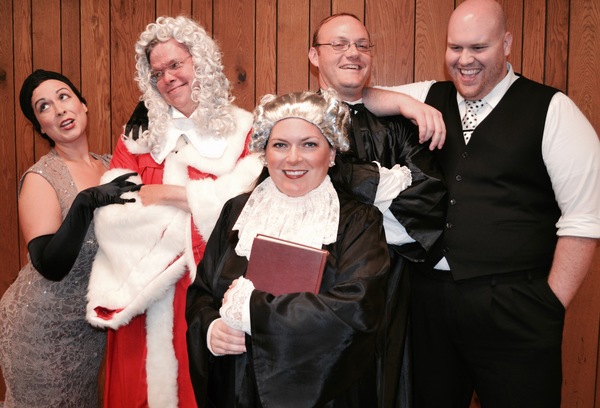 Christina Rivera, John Segers, Nicole Furgala, Andrew Lejeune and Bryan Hayes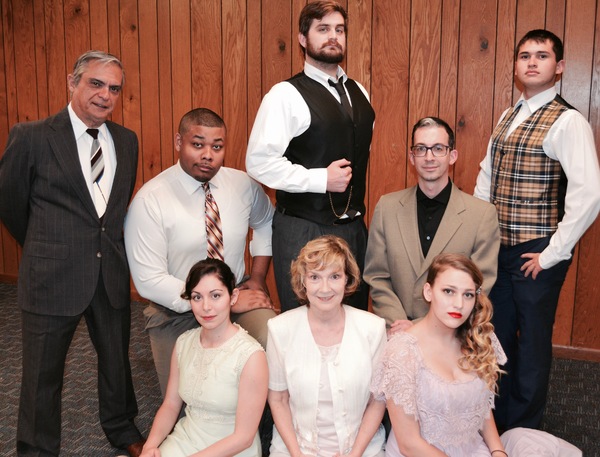 Will Barbara, Kenny Nisbett, Katherine Stenzel, Peter Linchonsten, Barbi Barbara, Keith Newhouse, Jackie Fishel and Gavin Smith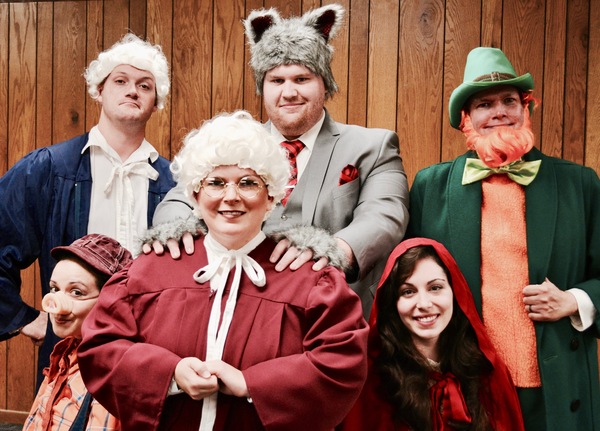 Andrew Lejeune, Christina Rivera, Nicole Furgala, Bryan Hayes, Katherine Stenzel and John Segers