Photos and Video: THE GOLDEN BRIDE Marks Closing Night Off-Broadway
With the final performance of its critically acclaimed Off-Broadway musical "The Golden Bride" on Sunday, The National Yiddish Theatre Folksbiene brought to a close its three-month performing arts festival KulturfestNYC. Scroll down for photos from the closing festivities!
"The Golden Bride," which was a NY Times Critics' Pick when it opened at the Museum of Jewish Heritage, 36 Battery Place, on December 8, 2015, earned 2 Drama Desk nominations (for revival and direction of a musical), playing five weeks and 40 performances through January 3, in its initial run. The Yiddish musical, by
Joseph Rumshinsky
, was a popular Second Avenue Yiddish theater staple for two decades starting in 1923, but was nearly completely lost and forgotten after WWII, began its encore engagement on July 4, and general audiences ate it up again. "The Golden Bride" played 58 more performances including its final performance on Sunday August 28 at 6pm the Museum of Jewish Heritage at the tip of Manhattan. The musical therefore played a total of 98 performances between December 2, 2015 and August 28, 2016. Attending the closing night were the actress and director
Sondra Lee
, European opera stars Franco Pomponi and
Christine Arand
, arts patron and inventor Stuart Pivar, and the producers
Doug Denoff
,
Martin Platt
, and Lawrence Poster, all of whom are in discussions with Folksbiene to bring this remarkable nearly forgotten musical to even bigger audiences. Directed by
Bryna Wasserman
and
Motl Didner
, with music direction by
Zalmen Mlotek
, "Di Goldene Kale" fielded a cast of 20 with an orchestra of 14. Featured in the youth-dominated cast were
Rachel Zatcoff
(Christine in "Phantom of the Opera"),
Came
Ron Johnson
("Into the Woods"), Rachel Policar, and Adam B. Shapiro. Also featured were
Bob Ader
,
Glenn Seven Allen
,
Lisa Fishman
, Regina Gibson, and
Bruce Rebold
. Folksbiene executive producer is Christopher Massimine. The New Yorker said the production "glows with the joy and energy of a great party." The NY Times called the production "deeply satisfying ... a revelation." KulturfestNYC ran from June 6 to August 28 and presented over three-dozen separate events in venues across the city, from France, Romania, Israel, Russia and the U.S. Events spanned music, theatre, dance, film and social engagement. Folksbiene is the longest continuously producing Yiddish Theatre company in the world, now in its 101st consecutive season.
Watch a retrospective video for the show below, and scroll down for photos from closing night!
---
Photo Credit: Kate Hess (unless otherwise specified)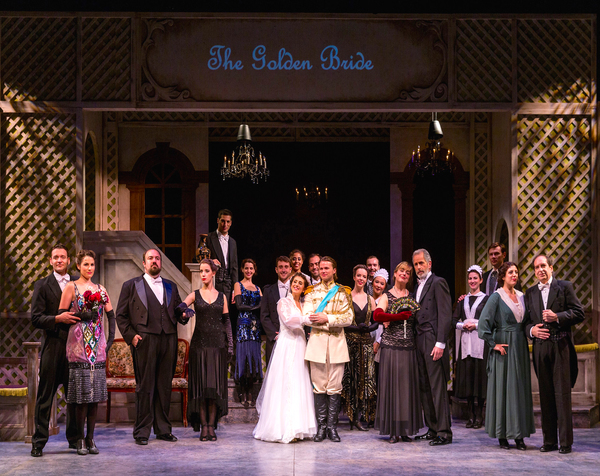 The ensemble of THE GOLDEN BRIDE. Photo by Susanna Nechay.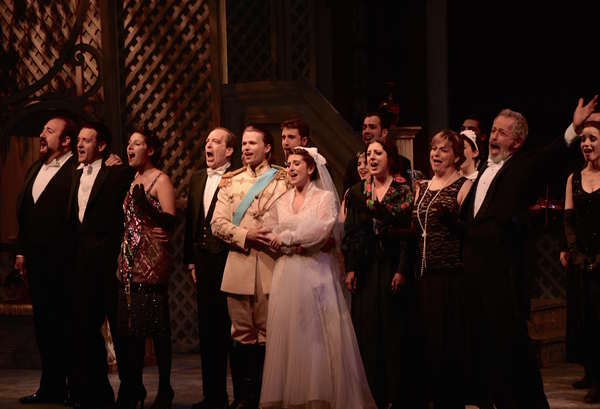 Adam Shapiro, Glenn Seven Allen, Rachel Zatcoff, Bob Ader, CameRon Johnson, Rachel Policar, Regina Gibson, Lisa Fishman, Bruce Rebold, Ensemble, curtain call

Rachel Policar and Ensemble, curtain call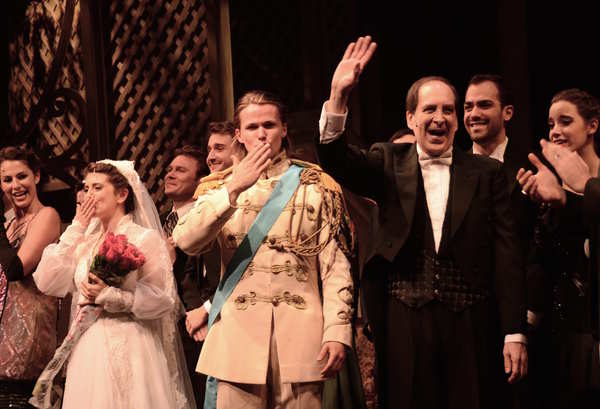 Rachel Policar, CameRon Johnson, Bob Ader and Ensemble, curtain call

Broadway Actress Sondra Lee and NYTF Executive Director Bryna Wasserman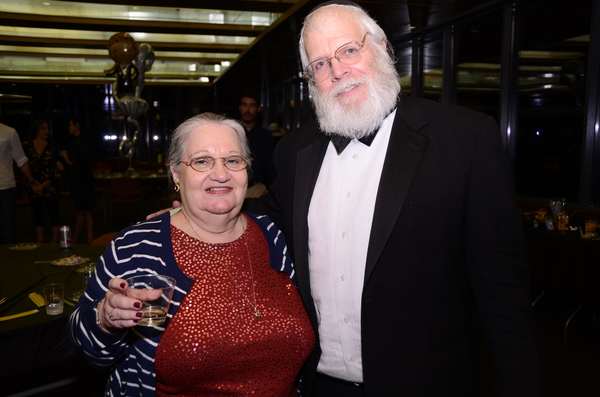 Classical Music Publicist Helene Kamioner and NYTF Artistic Director/"Golden Bride" Music Director Zalmen Mlotek

GOLDEN BRIDE Actress Tatiana Wechsler, GOLDEN BRIDE Choreographer Merete Muenter, Broadway Actress Baayork Lee and Actress Liza Miller

GOLDEN BRIDE curator and musical archeologist Dr. Michael Ochs, NYTF Executive Producer Christopher Massimine, Broadway Producer Lawrence Poster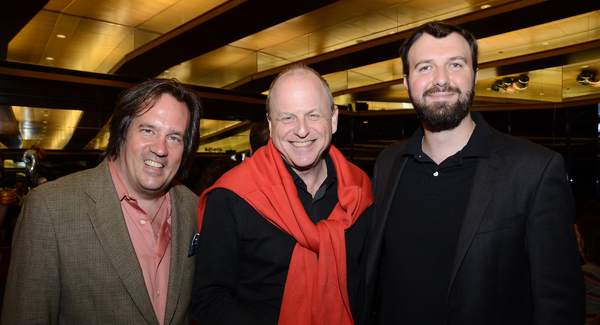 Publicist Beck Lee, Broadway Producer Douglas Denoff, NYTF Executive Producer Christopher Massimine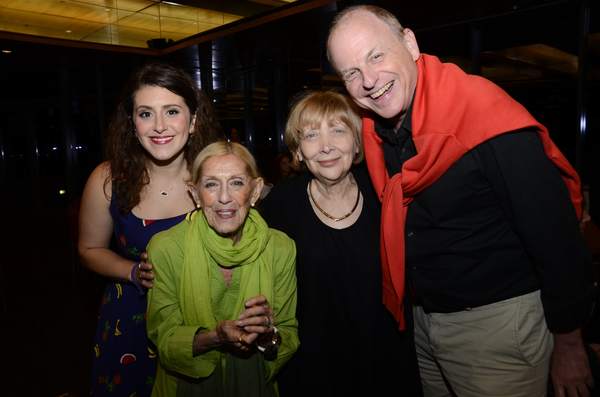 GOLDEN BRIDE's Rachel Policar, Sondra Lee, NYTF Executive Director/GOLDEN BRIDE Director Bryna Wasserman, Broadway Producer Douglas Denoff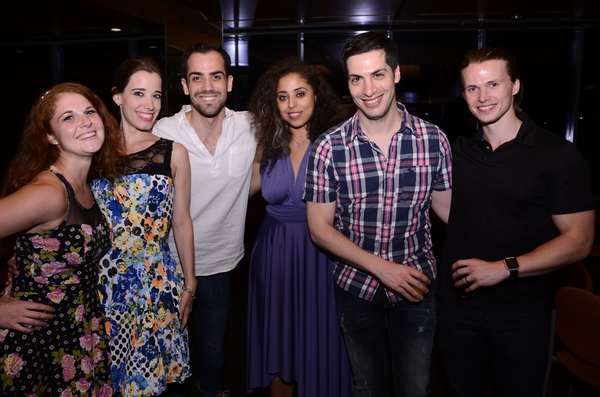 THE GOLDEN BRIDE actors Jessica Rose Futran, Cody A. Hernandez, Tatiana Wechsler, Michael Einav, and CameRon Johnson

THE GOLDEN BRIDE full ensemble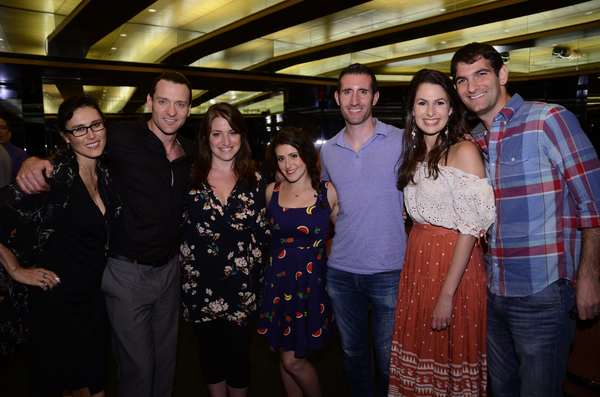 GOLDEN BRIDE actors Glenn Seven Allen, Liza Miller, Rachel Policar, and Rachel Zatcoff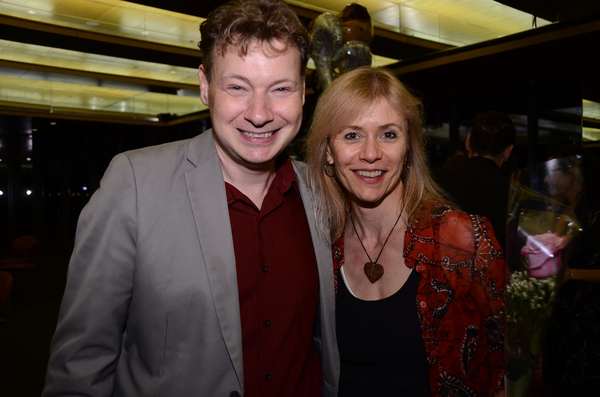 GOLDEN BRIDE Co-Director Motl Didner and GOLDEN BRIDE Choreographer Merete Muenter

NYTF Executive Producer Christopher Massimine and NYTF Executive Director Bryna Wasserman

Broadway Casting Director Jamibeth Margolis and NYTF Executive Producer Christopher Massimine

Opera Star Christine Arand (far left), Broadway Actress Sondra Lee (center), Opera Star Franco Pomponi (far right)

ORANGE IS THE NEW BLACK star and Broadway Actress Beth Fowler and GOLDEN BRIDE Actress Rachel Zatcoff